The government is urging NGOs and members of the public not to distribute aid at enhanced movement control order (MCO) areas through the barbed wire fences that have been set up.
Defence Minister Ismail Sabri Yaakob said giving aid this way could result in uneven distribution of help.
"If you send aid yourself, without going through the (enhanced MCO) operations centre, the centre won't know who has received aid or not, another NGO could have delivered to the same house.
"This results in some not getting aid, while others get aid in excess," he said at a press conference in Putrajaya today.
He urged those who want to send aid to channel it through operations centres so that it can be distributed fairly.
He said this when asked to respond to photos of aid being distributed through the barbed wire fences in Selayang.
Yesterday,
Malaysiakini
reported that residents in Selayang Baru who were under lockdown, were getting deliveries of food and other items from friends and family, who were
passing the items
through the barbed wire.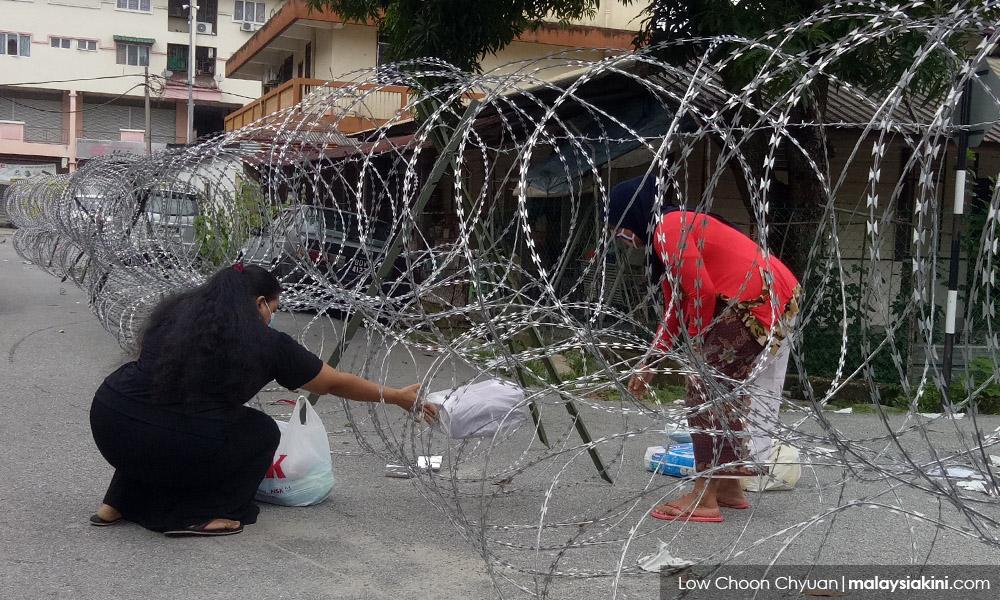 Food in the enhanced MCO area is supposed to be supplied by the Welfare Department. However, many of the residents interviewed said it was insufficient.
Many were also unaware of any government operations centre where they could ask for help in buying additional supplies.
Ismail had said before that every enhanced MCO area should have one. He previously advised those who needed help to reach out to the National Disaster Management Agency at 03-61201092 or 03-61261500.
Previously, Federal Territories Minister Annuar Musa apologised to residents under lockdown in Selayang for the initial shortage in food aid distribution in the first two days of the enhanced MCO.
The enhanced MCO in Selayang is only slated to end on May 3 but could be extended. - Mkini