CORONAVIRUS
| The High Court has been urged to review and enhance the sentences meted out to Deputy Health Minister Noor Azmi Ghazali and Perak state executive councillor Razman Zakaria for violating the movement control order (MCO).
Former Selangor assemblyperson M Manoharan (photo, above), who is a lawyer, said the duo should be jailed for their actions as their fines were "clearly insufficient" for the offence committed.
"I call upon the judge of the High Court, in Ipoh or Taiping in Perak, to call up the case and review and revise the order of the magistrate in Gerik, Perak, to enhance the sentence meted out against the deputy health minister and the Perak exco, since they have clearly violated Regulation 11(1) of the Gazetted Regulations formulated under the Prevention and Control of Infectious Diseases Regulations 2020.
"The duo didn't merely 'violate standard operating procedure', but had clearly violated the movement control orders' regulations and can be punished under Regulation 11(1) of the same regulations.
"...a jail sentence is most appropriate under the circumstances because… any celebration for the matter during this period, when so many have died around the world, is despicable," Manoharan, the former DAP Kota Alam Shah assemblyperson, said in a statement.
Noor Azmi and Razman had on Tuesday
pleaded guilty
for violating the MCO when visiting a tahfiz school and sharing a meal in Lenggong earlier this month, without practising social distancing measures.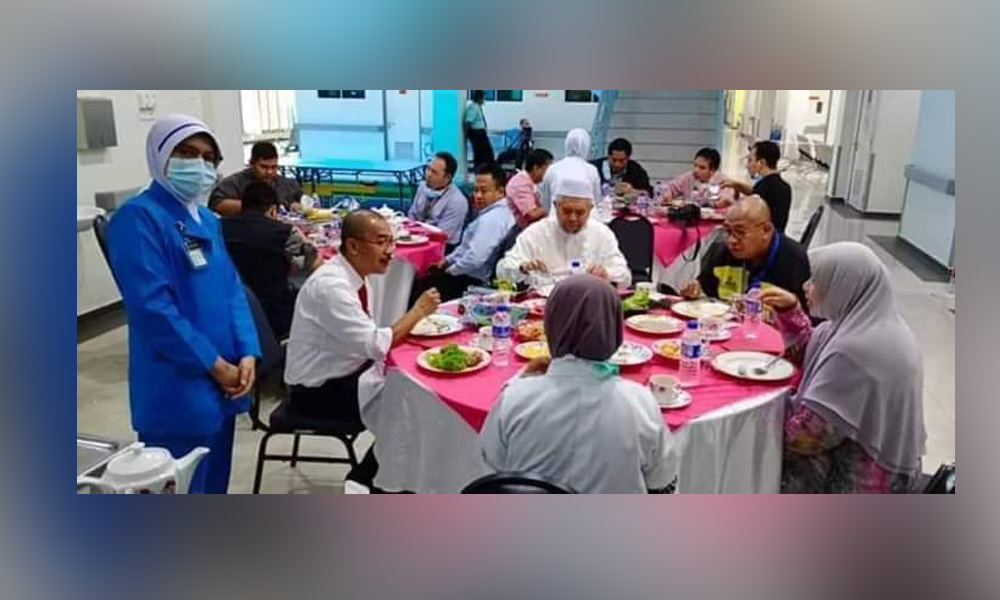 They were each fined RM1,000 by the Gerik Magistrate's Court.
Under Section 323 of the Criminal Procedure Code, a judge may examine the records of any proceeding before any subordinate criminal court to satisfy himself as to the correctness or legality of any sentence or order passed.
Therefore, Manoharan said, the order passed by the Gerik lower court should be corrected.
"Article 8 of the Federal Constitution of Malaysia says all are equal before the law."
Ismail Sabri: No double standards in sentencing
This comes after Senior Minister Ismail Sabri Yaakob yesterday
denied
that there were double standards in sentencing against the duo, in comparison to jail time meted out to ordinary citizens for similar charges.
This is because the government had already announced that elected representatives can move around to assist the people during the order period, as long as they adhere to set rules and regulations.
Hence, Noor Azmi and Razman did not violate the MCO, but instead had merely breached SOP, such as practising social distancing, Ismail argued.
This explanation, however, was rebuked by lawyer Syahredzan Johan who said the minister
should not downplay
the convictions of the two elected representatives.
Syahredzan, who is also political secretary to Iskandar Puteri MP Lim Kit Siang, said gatherings for various purposes were barred under the law during the coronavirus pandemic, and hence the duo was charged in court.
This, he said, was no different from such a crime committed by any other member of the public. - Mkini