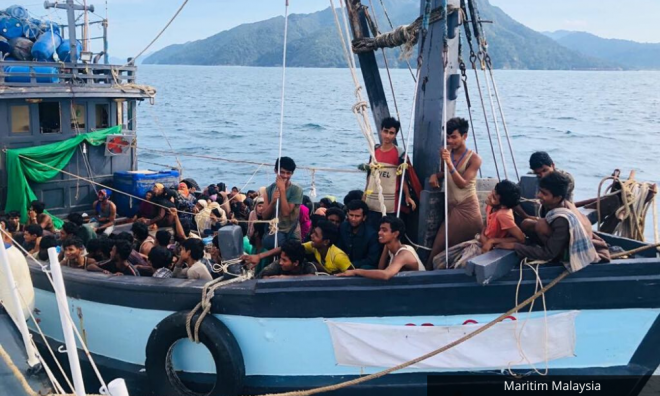 The Rohingya community in Malaysia has no right to make demands on the government, said Home Minister Hamzah Zainuddin.
He said Malaysia is not a signatory to the UN conventions on refugees, and hence have no legal or administrative framework to handle refugees.
Instead, refugees are not recognised in Malaysia and are classified as "unauthorised migrants holding UN High Commission for Refugees cards".
In addition, he said the Home Ministry's checks have found that the Registrar of Societies has never registered any Rohingya organisation in Malaysia.
"Thus, any organisation representing Rohingyas in Malaysia is illegal under the Societies Act 1966, and legal action can be taken.
"As such, Rohingya UNHCR cardholders have no status, rights, or basis to make any demands to the government.
"The Home Ministry through its departments and agencies are committed to ensuring that public order is continuously maintained.
"Any action by UNHCR cardholders that threaten public order or are against the law will not escape action," he said in a statement today.
Last Friday, Myanmar Ethnic Rohingya Human Rights Organisation Malaysia (Merhrom) president Zafar Ahmad Abdul Ghani said he has received
death threats
due to disinformation on social media that quoted him saying calling Malays "stupid" and demanding equal rights and Malaysian citizenship for Rohingya refugees.
A coalition of 17 Rohingya groups in Myanmar and Malaysia has
apologised
for the comments attributed to Zafar and said Zafar does not represent them.
"We, the Rohingya refugees, have never elected Zafar Ahmad as our president, he is not our leader. We have no leader in Malaysia, and he has no right to issue statements on our behalf.
"Therefore, all Rohingyas are against such unrealistic and irresponsible statements," they said.
Video of firearms training
Police are also
investigating
a video that purportedly showed a group of Rohingya men uttering offensive words towards the Malays in Malaysia, and another footage of the group engaged in firearms training purportedly to be used against those who threaten their safety.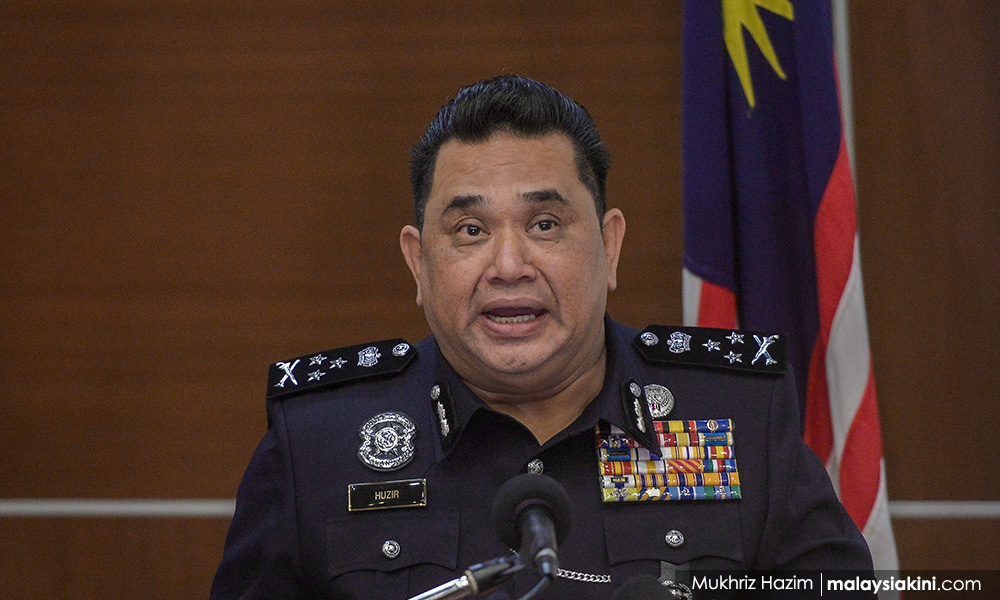 Bukit Aman CID chief Huzir Mohamed (photo) said the first video was of three men in Wisconsin, USA, who used to live in Malaysia. However, their comments were aimed at Zafar whom they accuse of "trying to be a Malay", not Malays per se.
The second video - also shot in the US - showed them practising with a pistol at a firing range, to show that they were prepared to defend themselves if their safety is threatened. Again, they said their anger was aimed at Zafar, and they also want to prepare to face Myanmar authorities.
Police have received 19 police reports regarding the videos.
Meanwhile, Hamzah said as of March this year, there are 179,521 UNHCR cardholders in Malaysia, of whom 101,584 (56.6 percent) are Rohingya.
For humanitarian reasons, some are allowed to stay in Malaysia temporarily pending placement in a third country by the UNHCR. This is evaluated on a case-by-case basis.
Regarding a boat carrying Rohingya asylum seekers that was
turned away
by the Royal Malaysian Navy on April 17, Hamzah said this was done in accordance with the law to protect national borders from intrusion.
Nevertheless, for humanitarian reasons, food was distributed to the asylum seekers before the boat was escorted away from Malaysian waters.
"The tightening of border control, including smuggling routes to prevent intrusion by unauthorised migrants, is in line with the government's move to close the border to all foreigners to curb the spread of Covid-19.
"The Home Ministry wishes to stress that authorities are prepared to stop any border intrusion.
"At the same time, unauthorised migrants holding UNHCR cards in Malaysia are reminded to continue to respect and obey laws of this country," he said. - Mkini