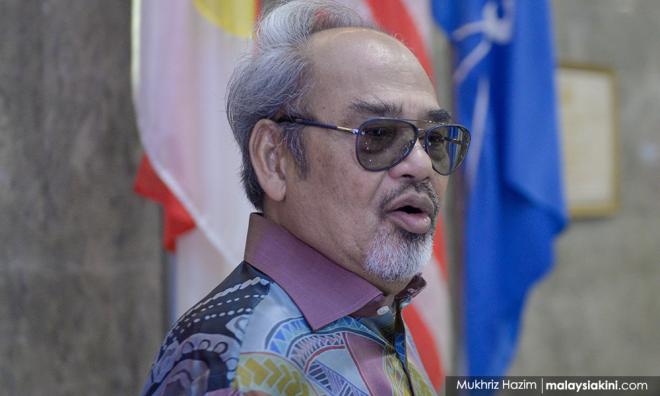 Umno supreme council member Tajuddin Abdul Rahman deemed reports linking him to an appointment as Prasarana Malaysia Bhd chairperson as mere rumours.
He said he has yet to receive any official notification on the rumoured appointment to date.
"I do not know, those are mere talk, still rumours. You can't rely on word of mouth.
"You must have black and white (confirmation). To date, there is none," he said to Malaysiakini when contacted.
News portal
Focus Malaysia
had earlier today
quoted sources
as saying the Pasir Salak MP is to be appointed to helm the government-linked company (GLC) while Umno vice-president Mahdzir Khalid is to be appointed Malaysia Airports Holdings Bhd (MAHB) chairperson.
The report also alleged the two Umno leaders have accepted the offers and an announcement is to ensue.
Malaysiakini has attempted to contact Mahdzir, who is also former education minister but has yet to receive a response.
Mahdzir was also touted to be the next
Telekom Malaysia Bhd
(TM) chairperson but told Malaysiakini earlier this month that he had yet to receive an appointment letter.
Speculation on political appointments has been rife with the departure and dismissal of several heads of GLCs and government agencies since the recent change in government.
On April 12, Minister in the Prime Minister's Department Takiyuddin Hassan reportedly said
all MPs
without Cabinet positions in the new Perikatan-Nasional (PN) government will be made heads of GLCs.