Ketari assemblyperson Young Syefura Othman has apparently offered to tumble over damaged roads in a bid to expedite repairs.
This came after the Public Works Department (JKR) patched up potholes that caused a bicycle accident involving Science, Technology and Innovation Minister Khairy Jamaluddin just a day after the incident.
In a series of tweets since this morning, she highlighted roads around Bukit Tinggi as an example of roads that have fallen into disrepair for a prolonged period of time.
Pictures showed damaged drain covers on one road, and a tunnel covered with multiple potholes. One photo even showed vegetation penetrating the drain cover from below.
"JKR's excuse is that it had asked for allocation (to make repairs) but has yet to receive it. The tree has grown tall and it has been like this for four, five months. Can JKR help me?
"The road in Bukit Tinggi is among those frequented by surrounding residents. Are they waiting for something bad to happen before springing into action?
"If that is the case, I'm willing to tumble over (jatuh tergolek) if immediate action can be taken afterwards," she said.
Young added that she had tried to pressure JKR to make the repairs through many channels, including through official letters, WhatsApp, and meetings, but to no avail.
Yesterday, Khairy had reportedly suffered minor injuries after hitting a pothole while cycling in Banting and fell into a ditch.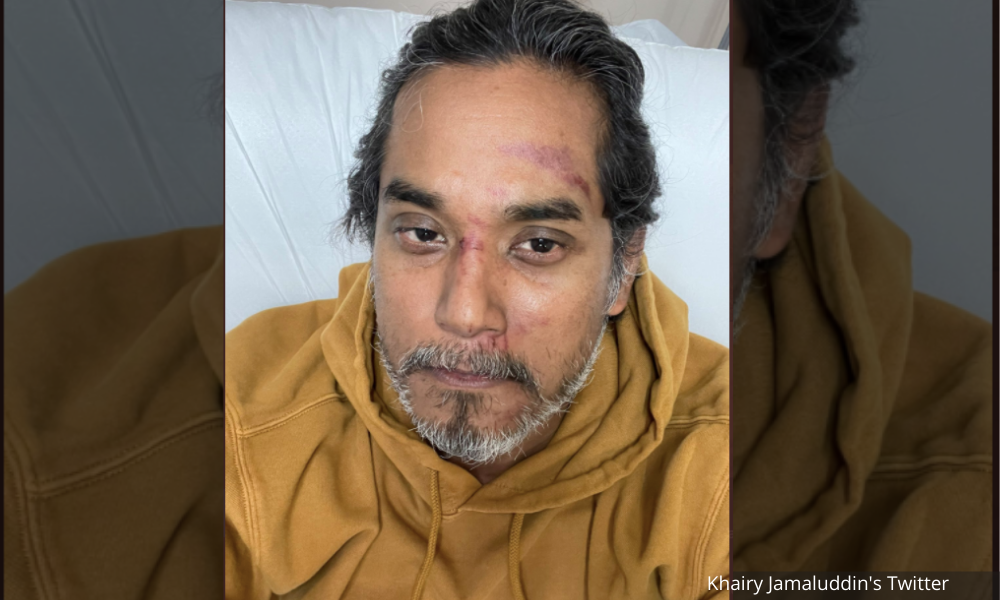 The Kuala Langat JKR apologised for the incident and has since patched up the offending pothole.
However, the episode was greeted with anger and mockery by netizens, many who scorned JKR's supposed inaction even when potholes have caused fatal accidents and serious injuries.
One Twitter user with the handle @theahmadridhuan urged JKR to apologise to the people as well.
"Because it was KJ, you apologised profusely.
"If that is the case, we need more ministers, MPs and assemblypersons to become victims of bad roads so actions will be taken swiftly to repair them," he said.
Another netizen said JKR's apology was unnecessary, as it had never apologised for such accidents before.
"You have just validly proven that it takes a VIP to suffer for the government to take fast, efficient action.
"This apology is not necessary. Why apologise if you've never apologised before? Is his life more valuable than ordinary people?" asked Twitter user @SyuhadaShud.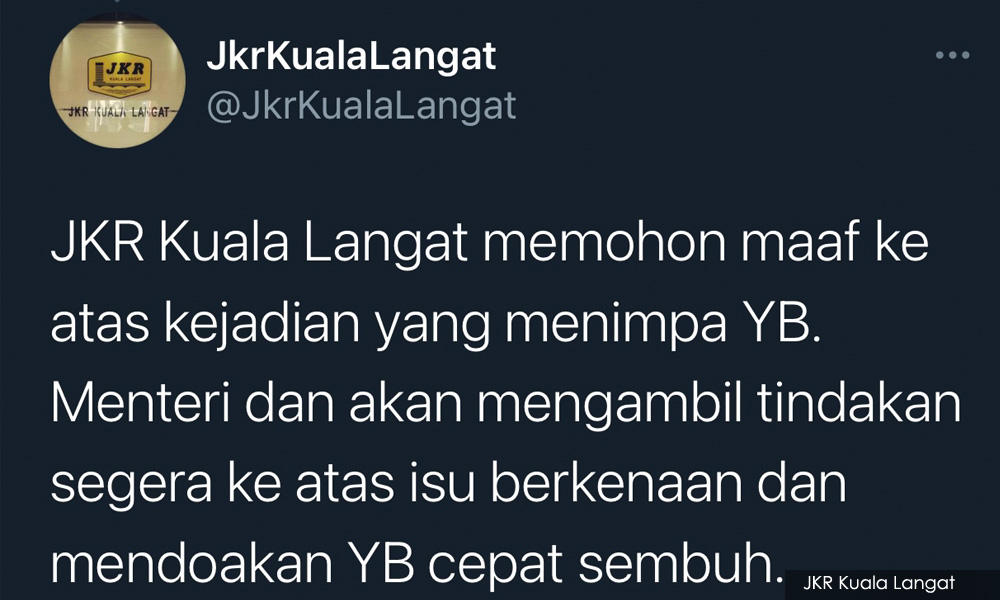 Several netizens have also taken to social media to share personal stories of accidents caused by dilapidated roads involving themselves or their family members.
"My father had an accident after hitting a pothole while riding a motorcycle and had broken three ribs because of that hole. Those idiots still haven't repair that tarred road.
"This person fell off a bicycle and JKR scrambled to cover the road," Twitter user @sarahisthatyouu said.
Meanwhile, news portal The Vibes quoted Khairy as saying that road maintenance should be held at a higher standard not just for ministers, but also for ordinary folk.
"Although I appreciate JKR promptly repairing the pothole that caused my crash, I do hope they also respond as quickly to potholes that endanger everyone," he reportedly said.
He was also quoted as saying that he did not only suffered minor injuries in the accident but lost consciousness as well.
The report said the minister had undergone a CT scan and spent a night in hospital following the accident. - Mkini