COVID-19 | MCA Public Services and Complaints Department head Michael Chong has been infected with Covid-19 after attending a gathering on Dec 26.
Chong went for the Covid-19 antigen test at a private laboratory after a few of his friends displayed symptoms and he was informed of the result this morning.
"More than 10 individuals who attended the events gradually displayed symptoms. A friend who has a fever then asked me if I displayed fever symptoms.
"I have no symptoms at all, I merely feel tired. But I underwent for Covid-19 test and it turned out to be positive," he was quoted as saying by Kwong Wah Daily.
While Chong has since undergone self-quarantine at home, a check revealed that he held a press conference at the MCA headquarters yesterday.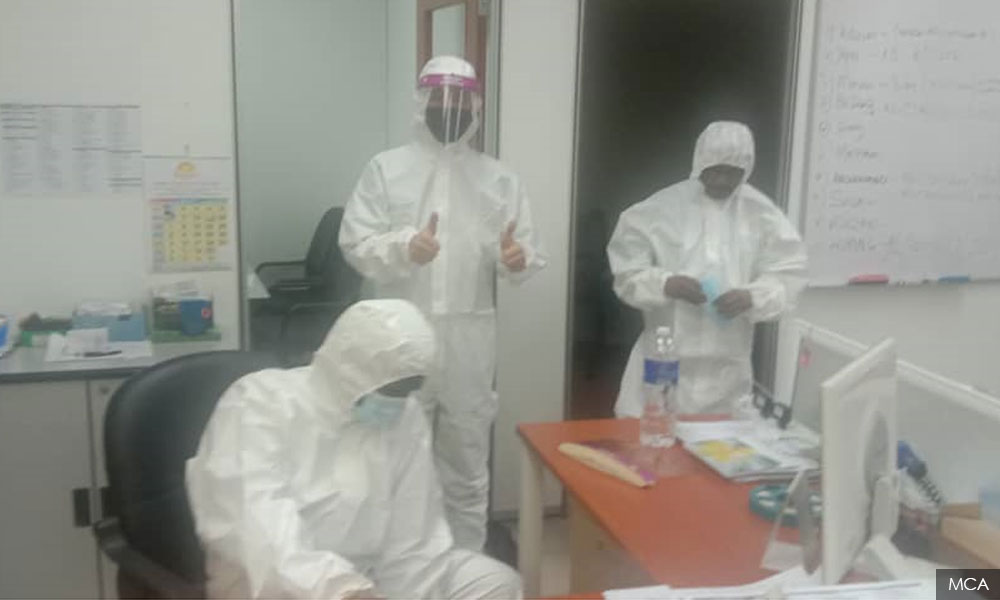 Video clips and images of the press conference showed that he wore a face mask throughout the event.
It was reported that sanitisation has been carried out at the seventh floor of the MCA headquarters. - Mkini