The Malaysian Armed Forces (MAF) has confirmed that its network data was hit by a cyberattack yesterday.
In a statement today, it said the particular segment of data that was hit was actually outside of their network and the operation of their actual portal was unaffected.
"We wish to confirm that there has been a cyberattack against the network data owned by the armed forces. The incident was detected by Cyber and Electromagnetic Command (BSEP) and Cyber Defence Operation Centre (CDOC).
"As soon as the hack started, both BSEP and CDOC initiated a data traffic segregation for the purpose of obscuring the exact location of the data while protecting the network from becoming the target of the hacker," it said.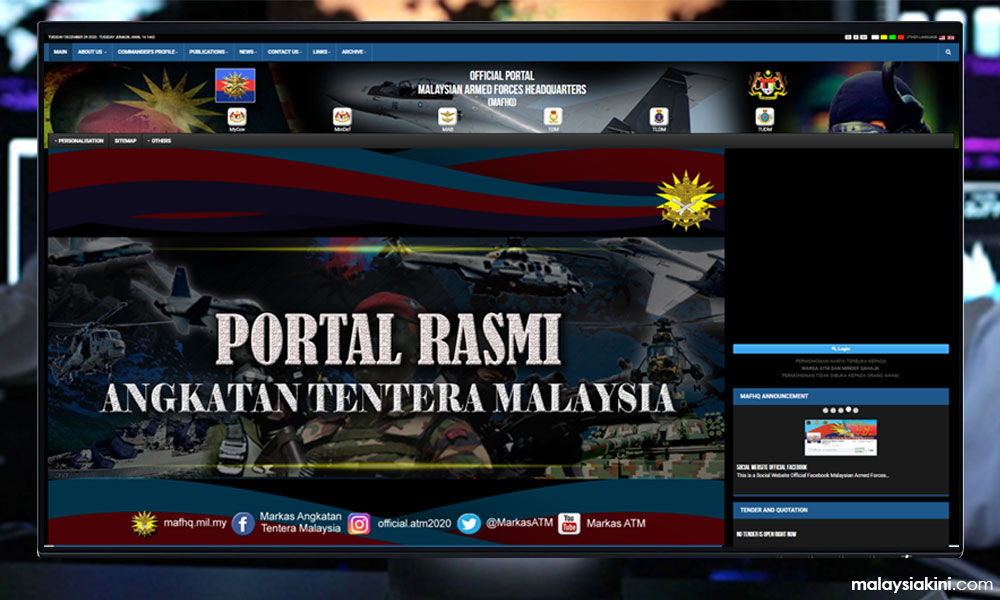 The MAF said it was aware of ongoing cyberattacks on the data networks owned by them and the defence ministry.
It said the MAF constantly monitors and strengthens cybersecurity from time to time, particularly via the roles played by the BSEP and CDOC.
Singapore daily The Straits Times reported that around 70 documents from the Royal Malaysian Navy (RMN) were uploaded to the dark web in July.
The report said the email accounts of two military personnel were hacked. - Mkini