Hindu Rights Action Force (Hindraf) has gone to court to challenge the decision by the Registrar of Societies (RoS) and Home Minister to deregister it.
The human rights organisation is acting through its office bearer, former minister in the Prime Minister's Department in charge of national unity and social wellbeing P Waytha Moorthy.
According to cause papers sighted by Malaysiakini today, Waytha Moorthy is the applicant.
The respondents are the RoS director-general and the Home Minister, who were not named in the court documents.
The applicant's legal representatives, law firm Messrs Azri, Lee Swee Seng & Co, filed the judicial review leave application in the High Court in Kuala Lumpur on Dec 22.
Hindraf is challenging the validity of two decisions related to the deregistration of the organisation.
The first was a decision by the RoS director-general on Sept 30 last year to deregister the group.
The second one was a decision by the Home Minister on Aug 7 this year to uphold the earlier decision.
The minister's decision was in relation to Hindraf's appeal against the deregistration.
Hindraf claimed that the RoS director-general had sought to deregister the group for alleged contravention of the Societies Act 1966.
The group alleged that it had then replied through letters to the RoS director-general on Sept 26 and 30, 2019, which sought to provide proof for the deregistration not to be carried out.
It claimed that, despite its replies, the RoS director-general on Sept 30 the same year issued a letter to deregister the organisation.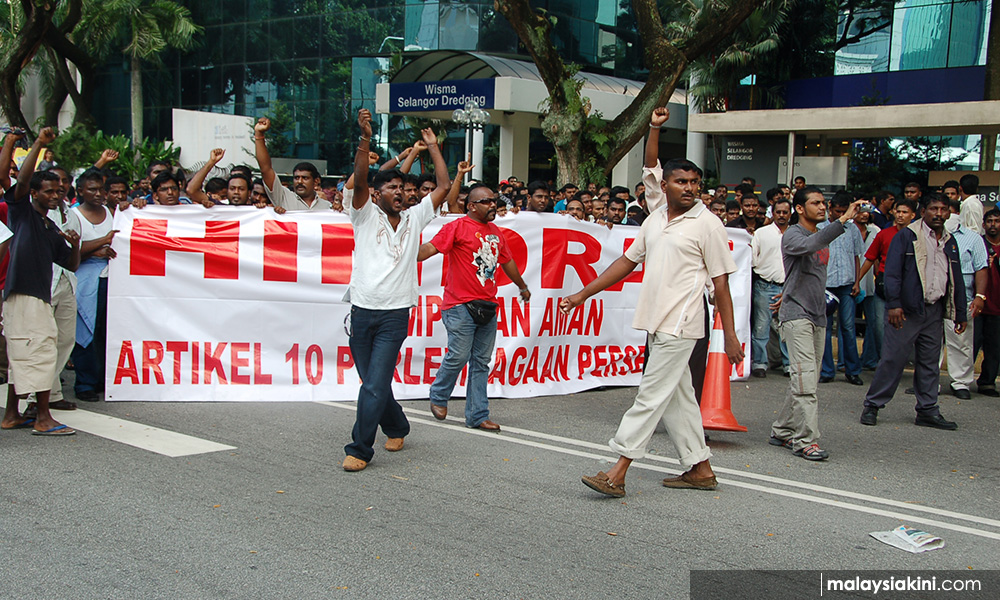 Hindraf claimed it had sent a letter dated Oct 24, 2019, to the Home Minister to appeal against the RoS director-general's decision.
The group claimed that the minister on Aug 7 this year informed Hindraf that the appeal was dismissed and the decision to deregister was upheld.
Hindraf is seeking a court order to compel the RoS director-general and the minister to cancel their decisions and register the group again, to take effect from Sept 30 last year.
The NGO seeks a declaration that the two decisions to deregister it are illegal and thus null and void; and an order to temporarily suspend the two decisions, pending disposal of the judicial review application.
It also seeks cost in the cause and any other relief deemed fit by the court.
According to an online cause list at ecourtservices.kehakiman.gov.my, the judicial review leave application is fixed for hearing before the High Court judge Mariana Yahya in Kuala Lumpur at 9am on Feb 22 next year. - Mkini