Opposition leader Anwar Ibrahim has called on Permodalan Nasional Berhad (PNB) chairperson Zeti Akhtar Aziz to clarify allegations made against her and her family by blogger Raja Petra Kamaruddin.
The blogger alleged that Zeti's family benefited from the profits that businessperson Low Taek Jho, made by flipping a bond issued by the Terengganu Investment Authority, the predecessor of 1MDB.
Zeti was at the time the governor of Bank Negara Malaysia (BNM) while Low, also known Jho Low, was a mastermind in the theft of 1MDB funds through an international money laundering network.
"Zeti, who is now chairperson of PNB, must immediately confirm the veracity of statements that she made earlier regarding her knowledge of illicit 1MDB fund flows and whether, in her capacity as BNM governor, she knowingly permitted illicit fund transfers in and out of Malaysian bank accounts owned by politically exposed people," said Anwar in a statement today.
Zeti, in July 2018, maintained that she had no knowledge about the billions of ringgit in former prime minister Najib Abdul Razak's bank accounts which investigators have now traced to 1MDB.
Najib, in July this year, was sentenced to 12 years jail and a RM210 million fine over the misappropriation of funds linked to SRC International Sdn Bhd, a former 1MDB subsidiary.
He is also facing another 25 charges of money laundering and abuse of power involving RM2.28 billion of 1MDB funds.
"I wish to categorically state that this claim is false. I had no knowledge of this RM2.6 billion remitted into his account," Zeti had said in response to Najib's claim that she knew about the funds but did not raise any red flags.
Zeti claimed Najib, in 2015, had summoned her to his office when he was still the prime minister and tried to convince her to clear him but she refused.
However, Raja Petra revived the claim against Zeti last Monday and claimed that her family, through bank accounts in Singapore, was also linked to Low's scheming.
Najib had also similarly highlighted the latest claim on social media and urged for her to explain.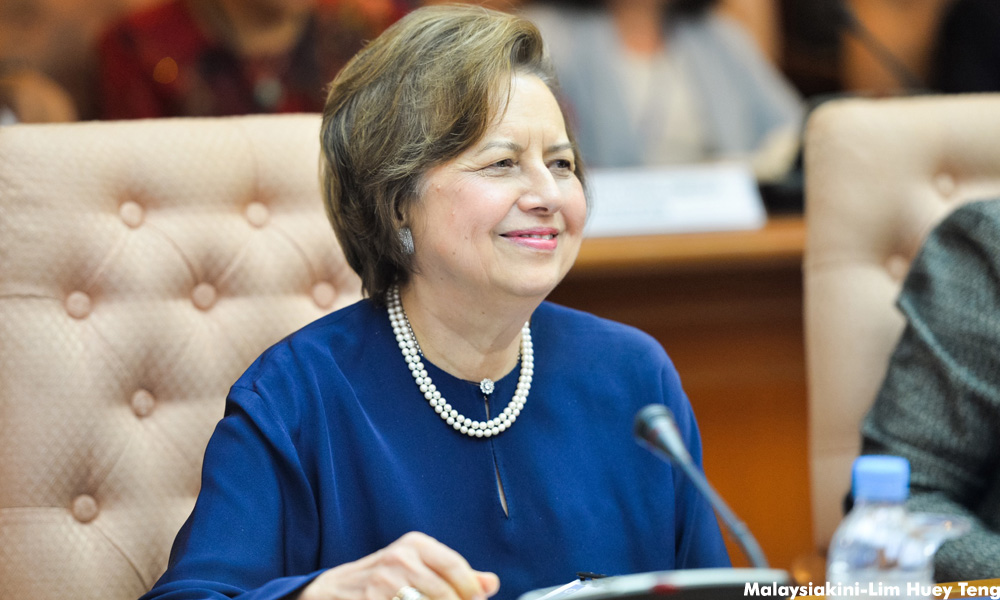 Malaysiakini is unable to independently verify the allegations and has reached out to Zeti for comment and is awaiting a response.
"She must also clarify what she knew about 1MDB as it was unfolding and whether members of her family benefited financially from deals with Jho Low.
"A failure to address these concerns would cast doubts on the integrity of Malaysia's financial regulator," said Anwar in the statement.
He also urged the Singapore government to clear the air on the matter.
Anwar said this latest allegation showed that the 1MDB scandal was still a long way from being resolved.
The PKR president stressed that all those involved in the scandal must be held accountable.
"A failure to hold all exposed parties to account would render Malaysia perpetually vulnerable to future 1MDBs and make a mockery of various country's claims regarding transparency, accountability, and zero tolerance for corruption," he added. - Mkini