COVID-19 | The conditional movement control order (MCO) in Kuala Lumpur, Selangor, Sabah and several localities in other states has been extended until Jan 14, 2021, Senior Minister (Security Cluster) Ismail Sabri Yaakob said.
The decision was made by the National Security Council (NSC) today as Covid-19 infections in Selangor, Kuala Lumpur and Sabah remained high, with the three states recording 15,816 cumulative cases within the past two weeks, from Dec 14 to 27.
Of the number, Selangor is the highest contributor with 8,194 cases, followed by Kuala Lumpur (4,379) and Sabah (3,243).
Ismail said for Selangor, the conditional MCO would cover the whole state including Sabak Bernam, Hulu Selangor and Kuala Selangor, which were previously placed under the recovery MCO.
For the other states, he said the extension of the conditional MCO will affect Southwest Mukim 12 and Northeast Mukim 13 in Penang; Seremban in Negeri Sembilan; and Johor Bahru and Batu Pahat in Johor.
The conditional MCO in Ipoh and Chemor in Perak, Port Dickson (Negeri Sembilan) and Kulai (Johor) will end today, he added.
The conditional MCO in Kuala Lumpur, Selangor and Sabah was supposed to end on Dec 31.
Meanwhile, Ismail said the enhanced MCO in the Langkap Immigration Depot and its quarters in Hilir Perak as well as in Kluang Prison and its quarters, which was supposed to last until Dec 31, has been extended for two weeks following a surge of Covid-19 cases.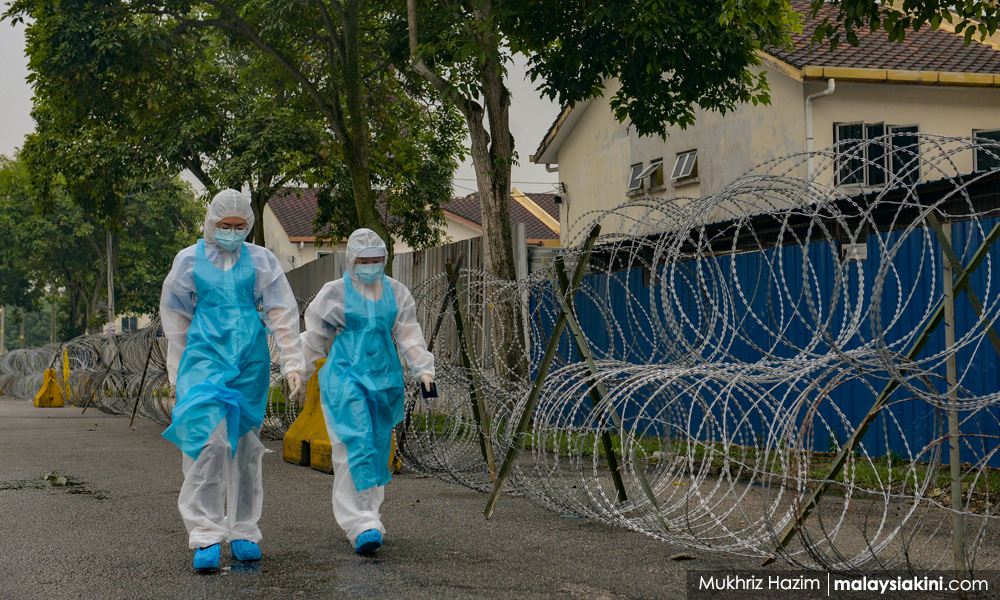 The defence minister also announced an enhanced MCO in Madrasah Darul Naim, Padang Halban in Kota Bharu, Kelantan after 29 cases were detected out of 99 people tested. Some 69 test results are still pending.
Similarly, he said Kampung Paginatan and Kampung Maringkan, in Ranau, Sabah will be locked down from Dec 29 to Jan 11, 2021 after 89 people tested positive for Covid-19.
The enhanced MCO in Seremban Prison and its quarters will end today while the lockdown in Kampung Dasar Baru and Kampung Bajau in Lahad Datu, Sabah will end tomorrow, Ismail added. - Mkini