A major faction in Umno is determined to take on Bersatu in the next general election and is pressuring PAS to ditch Bersatu, forcing the Islamist party to come out with a rebuke.
Instead of an overt ultimatum, this Umno faction, which includes Umno supreme council leaders Tajuddin Abdul Rahman and Mohd Puad Zarkashi, has framed it as a choice between Muafakat Nasional or Perikatan Nasional (PN) for PAS.
Muafakat is an alliance established by Umno and PAS in 2019 before they were abruptly co-opted into the government, while PN is spearheaded by Bersatu.
Umno has refused to formally join PN even though it has been part of the PN-led government since March.
PAS, on the other hand, became a founding member of PN when the coalition was formally registered in August.
Doubling down on its decision, PAS secretary-general Takiyuddin Hassan said Muafakat does not prevent his party from joining any other coalition, just as it does not prevent Umno from remaining with BN.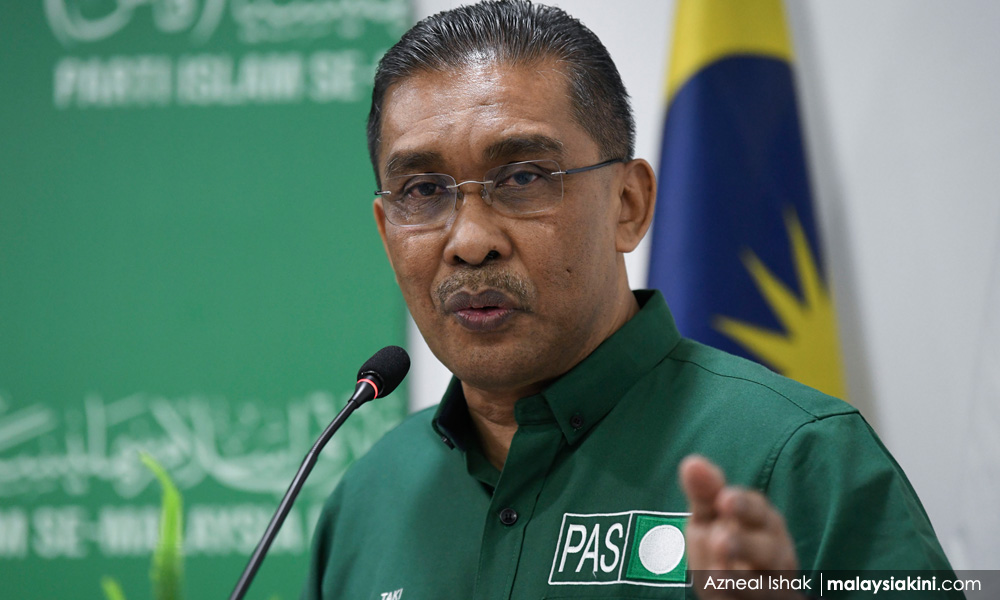 "PAS is of the view that Muafakat is not the exclusive ownership of any party or group and should instead be open to everyone in the country who love unity, harmony and justice," he said in a statement sent out early this morning.
"No one should ask PAS to choose whether to stay with Muafakat or not as PAS is a key character in the formation of Muafakat and the policy to unite Muslims," Takiyuddin added.
Proponents of an Umno-PAS-Bersatu alliance have pushed for Bersatu to be included in Muafakat as well, but Umno baulked at the idea, having already refused to join PN due to Bersatu's leadership role in that coalition.
Takiyuddin's latest statement reaffirmed the many signals PAS has sent over recent months that it will stick with Bersatu and wants Umno to do the same, something that Umno is unwilling to do as it had hoped that an Umno-PAS alliance would be strong enough to jettison Bersatu.
Notably, PAS continued the dance with Umno by not overtly stating the elephant in the room - its relationship with Bersatu - and instead relied on more subtle wording.
"What is important is the fact that the Umno-PAS alliance can be done and it should cooperate with any quarters that have the same ambition in facing the 15th general election with a clear understanding of avoiding clashes that will only benefit others.
"PAS is confident that to achieve this, all quarters must have mutual reconciliation, concession and respect and not the opposite," Takiyuddin said.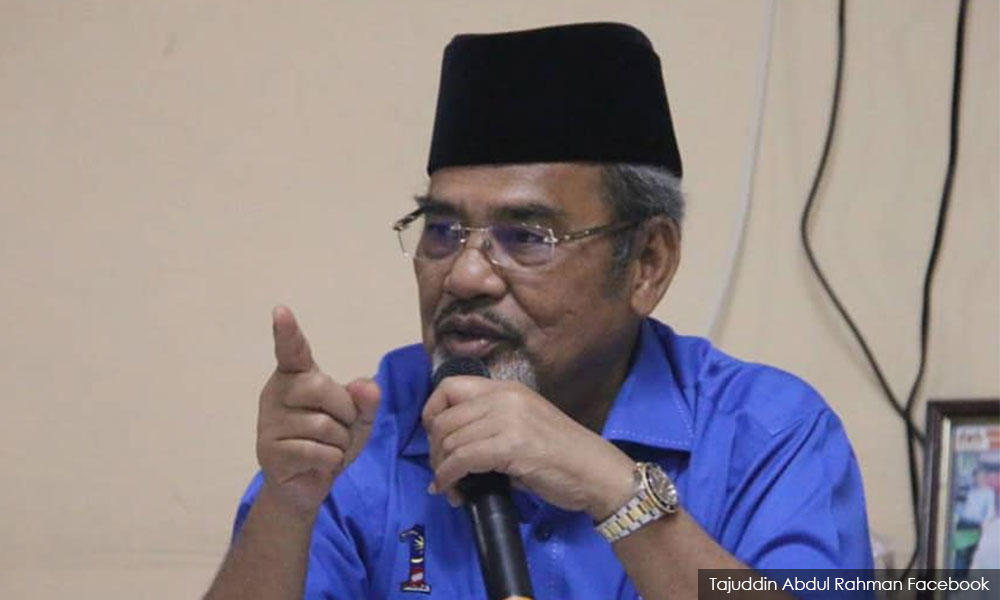 The writing had been on the wall for some months, but PAS has now spelt it out more clearly for Umno - it is not whether PAS should choose between Umno and Bersatu but rather Umno must decide to work with PAS and Bersatu as a package - or go at it alone.
Leaders such as Umno's Ketereh MP Annuar Musa are favourable towards the three-party arrangement but those opposed to the plan have the backing of Umno president Ahmad Zahid Hamidi.
Last Saturday, Tajuddin, who is also the Pasir Salak MP and part of Perak Umno - the same state chapter as Zahid, pushed PAS to decide between Muafakat and PN and indicated Umno was prepared to stand alone if PAS chose the latter.
"If we are forced to stand alone, we are confident we can. But ideally, it is better if PAS and Umno can be together," Tajuddin had said. - Mkini