The Perak state assemblyperson who brought the motion of confidence which led to the removal of former menteri besar Ahmad Faizal Azumu has been appointed as the special advisor to the present Menteri Besar Saarani Mohammad.
Saarani today defended the appointment of Abdul Manaf Hashim, which comes with the rank of a state executive councillor, and further denied it was made as a reward for ousting Faizal.
"There is no such thing as a reward. The exco-level advisor position was left vacant by (Bersatu-Sungai Manik assemblyperson) Zainol (Fadzi Paharudin), so it needed to be filled.
"We decided to choose him (Manaf) as he is among the senior assemblypersons and we are confident of his capabilities to fulfil his duty. So there is no such thing as reward or promises.
"When the position was left vacant, I needed to fill it, and we decided to choose the right one. Among the criteria was that the person must be a senior assemblyperson," Saarani was quoted by the New Straits Times as saying.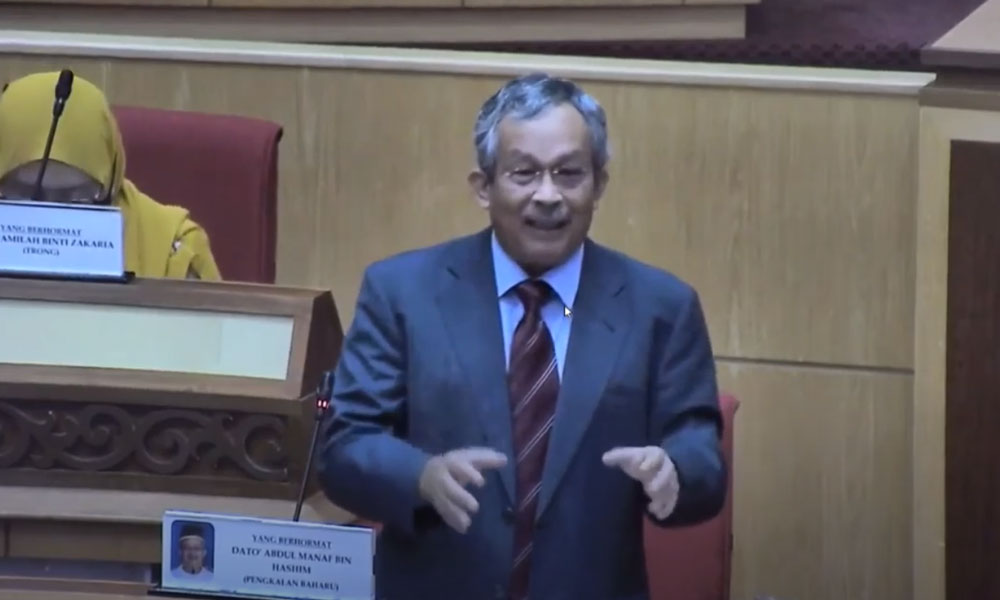 Perak plunged into a political crisis after Faizal lost a motion of confidence brought by Manaf, who is Pengkalan Baru assemblyperson, at the State Legislative Assembly on Dec 4. Faizal resigned from the post the next day.
Saarani, who is Kota Tampan assemblyperson, was sworn in as the 14th menteri besar of Perak on Dec 10. He is also the Perak Umno chairperson.
On Dec 23, Saarani announced the appointment of Manaf as his exco-level advisor, and Alor Pongsu assemblyperson Sham Mat Sahat as his political advisor.
Apart from being active in politics, Manaf, 63, was previously appointed as an independent non-executive director of Tenaga Nasional Bhd, from February 2010 to May 2018. - Mkini