Pejuang has set up an NGO to allow its members to carry out official activities after their attempts to register as a political party were seemingly being stonewalled by the government.
Pejuang's pro-tem president Mukhriz Mahathir said today that party members can use the association named Pertubuhan Gerak Khidmat Rakyat Malaysia, or Khidmat for short, to serve the people on the ground.
He was addressing members who were hopeful their party would be registered, and said that Khidmat would be their interim vehicle until the party's registration is sorted out.
"There are legal avenues available to fight for the registration of Pejuang. But until then, it does not mean we cannot move to serve the rakyat at all.
"We now have Khidmat, and ladies and gentlemen, you are allowed to use this NGO to do your activities on behalf of the party.
"When the party registration is approved, then you can call the activities a Pejuang effort," said Mukhriz during an event with Pejuang members in Shah Alam today.
The event was attended by some 300 people. It was also attended by pro-tem Pejuang chairperson, Dr Mahathir Mohamad who also delivered a message to the members on Pejuang's way forward for 2021.
Mukhriz also updated the audience on the progress of the Pejuang's registration process.
He claimed that Pejuang lawyers have fulfilled all requirements set by the Registrar of Society (ROS), but still could not get their registration to go through.
"Maybe the registration of Pejuang is a bit special (than other parties), that a notice was sent to the Home Minister. This was despite the ROS Act stating that the power to approve is in the hands of the registrar.
"So who is this Home Minister? And why is this so? This seems like they are trying to get a political blessing. Maybe there is some political consideration in the registration of our party," Mukhriz said.
He said Pejuang lawyers have filed a judicial review and the court has set Jan 7 to deliver its decision.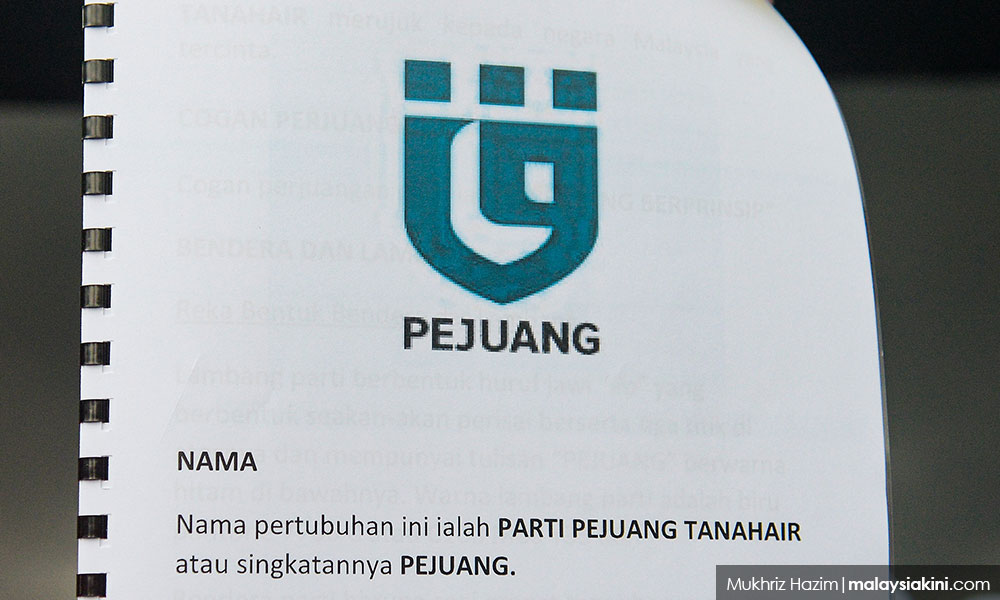 According to Mukhriz, the court may force ROS into making a decision, whether the registration of Pejuang is accepted or otherwise.
Meanwhile, Mahathir told reporters that they have a backup plan should ROS decline to approve Pejuang's registration.
However, he declined to reveal what the plan is.
"We have plan B, but plan B is a secret. I cannot tell you. But as you know, last time when in Bersatu, at the last moment the (then) government erased the registration of Bersatu and refused to register Pakatan Harapan.
"Even then, we were able to overcome and win the election. Believe us, we know how to do things," said Mahathir. - Mkini