Muar MP Syed Saddiq Abdul Rahman fulfilled his promise to go bald if his target to raise RM200,000 in donations was met. The 28-year-old in fact surpassed his goal by raising RM383,000 as of 7pm today (Dec 30).
The donations were for his "1 Keluarga, 1 Laptop" campaign and would be used to provide laptops for needy students in Muar.
Saddiq's mother Sharifah Mahani Syed Abdul Aziz was given the honour to shave his kempt hair. The whole process was aired live on Astro Awani earlier this evening.
"I used to rub your hair with coconut oil every day, but now you want to go bald... but it's okay, this is for the rakyat. Fight for the rakyat, my son," she said.
The Muda founder replied: "Don't sympathise. This is for a good cause."
Saddiq quipped that after this, the people will not call him Yang Berhormat (the honourable), but perhaps, Yang Botak (the bald one).
On the donation campaign, Saddiq said he will meet needy families tomorrow to deliver about 60 laptops. He added that the campaign did not sacrifice quality for quantity.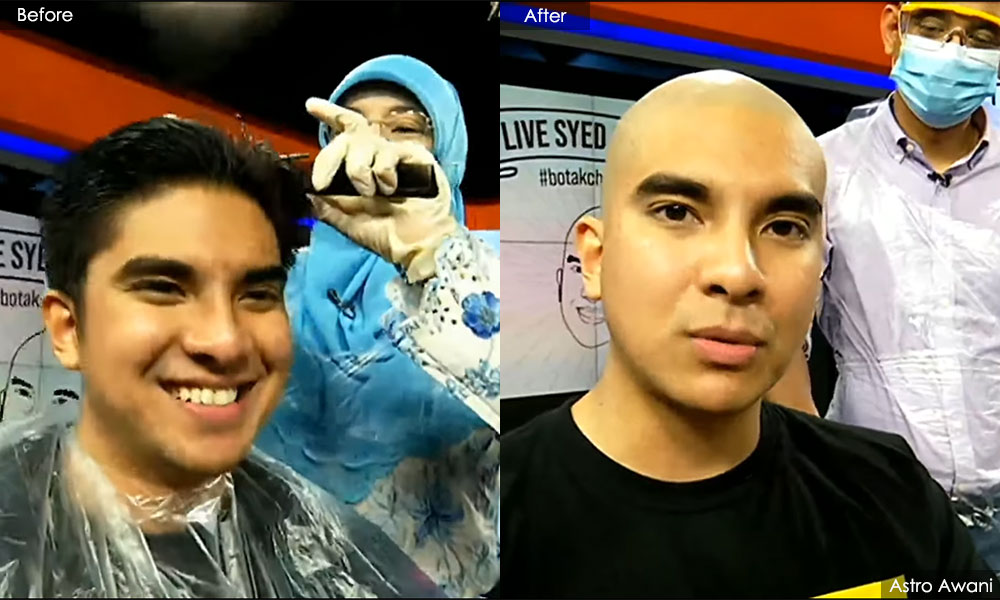 "We give high-quality laptops with i3 or i5 processors, much better than my own computer.
"It's so that the students can use it for a long time. They can then pass down the laptops to their younger siblings or parents who run small businesses.
"Giving laptops is the best way to close the digital divide," said the former youth and sports minister.
He also appealed to Prime Minister Muhyiddin Yassin to donate towards this cause.
"I hope, after this, my mentor Tan Sri Muhyiddin will symphatise and add a RM400,000 matching grant for the Muar people," he said.
On Dec 26, Saddiq announced the campaign to raise RM200,000 within five days. He raised about RM60,000 in the first 24 hours.
"It shows Malaysians, when they want to help, they just do, although they are not from Muar. It shows that Malaysians can do amazing things.
"It's their success, not mine. I am just a vehicle for their inspirations," he added. - Mkini