The Kota Bharu Magistrate's Court in Kelantan has sentenced a labourer to one year in prison for molesting a teenager.
A CCTV recording of the molest incident last week had gone viral on social media.
Amran Abdullah, 52, who pleaded guilty when the charge was read out to him this morning before Magistrate Kamarul Hasyime Rosli, is a repeat offender.
The deputy public prosecutor had raised his previous criminal records before the court. Malaysiakini later established that he had four convictions for molesting.
According to his charge sheet for today, Amran committed his most recent offence at Jalan Hamzah, Lorong Limau Manis on March 25 at about 9.40am.
Riding a motorcycle, he had pulled up alongside his 19-year-old victim who was on foot. He then asked if the victim if she would be interested in marrying him.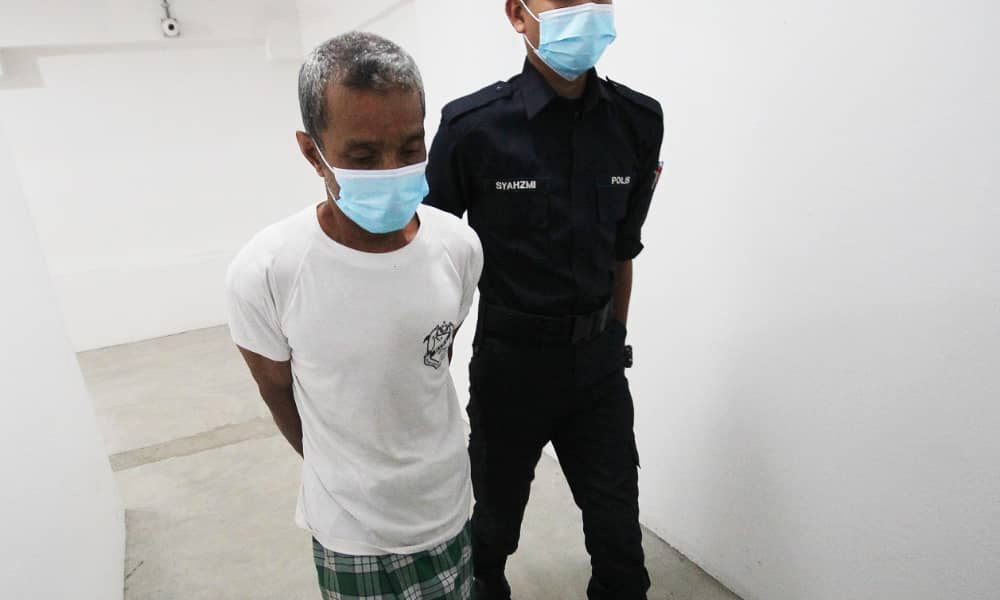 Amran then rode off when a car approached but returned later and touched the victim's buttocks.
He was charged under Section 354 of the Penal Code which carries a maximum prison sentence of 10 years or a fine or whipping upon conviction.
Citing his criminal record, deputy public prosecutor Siti Edabayu Subhan urged the court to mete out an appropriate sentence.
"The accused committed a grave crime [...]
"So an appropriate sentence is necessary as well as to take into account public interest," she added.
Amran's counsel Siti Atikah Abd Halim from the National Legal Aid Bureau pleaded for a lenient sentence saying the accused was taking care of his elderly parents.
"The accused has been punished by society because this case went viral on social media. This has taught him a lesson to a certain degree," she added. - Mkini