Prime Minister Muhyiddin Yassin revealed that he had advised Umno ministers not to quit the Perikatan Nasional (PN) government.
He said this was conveyed to them during a meeting on Monday.
"I advised them to remain in the cabinet. This is to take into account the people's interest and the country.
"Alhamdulillah, based on my advice, a consensus was achieved for all Umno ministers to remain in the cabinet.
"Based on this consensus, I guarantee the cabinet will function normally and all government initiatives will be executed as planned," he said in a statement.
Muhyiddin had summoned the Umno ministers to Perdana Putra on Monday, where the Prime Minister's Office is housed.
This was in response to the Umno general assembly deciding over the weekend for Umno ministers to quit the PN government at a yet-to-be-determined time.
Muhyiddin said he had advised them to stay on so that government efforts to combat Covid-19 and revive the economy will not be disrupted.
"A number of ministers from Umno hold important portfolios related to the government's current focus.
"Therefore, I do not want their resignation from the cabinet to affect the government's plans to overcome the Covid-19 pandemic and revive the country's economy," the prime minister added.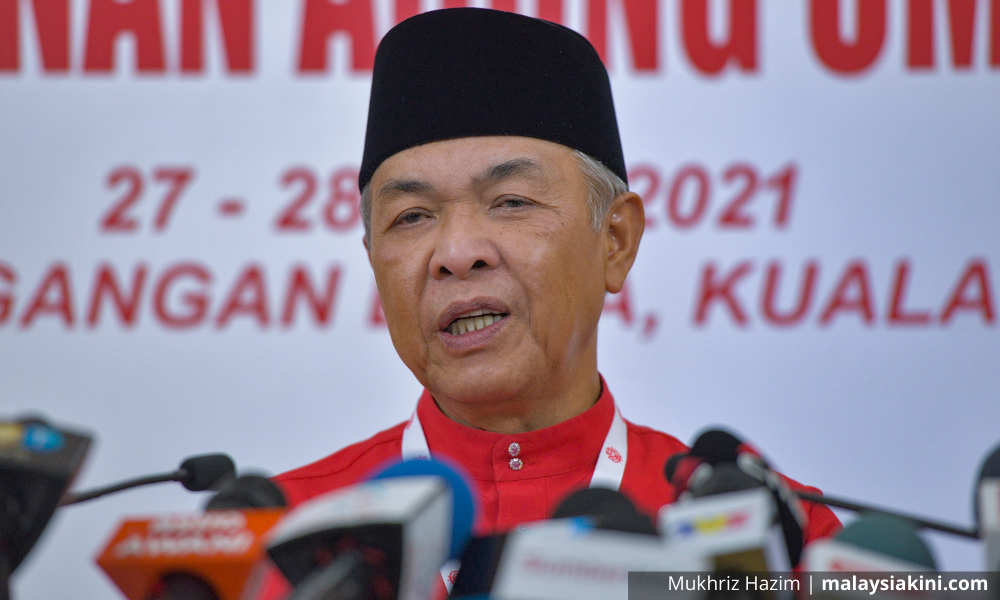 The Umno annual general meeting gave party president Ahmad Zahid Hamidi the mandate to decide when they should quit the PN government.
Umno deputy president Mohamad Hasan indicated this may be in August, when the emergency expires.
Muhyiddin is widely expected to call for fresh polls when the emergency is lifted.
Umno leaders in government have also indicated that they may stay on in their "individual capacity" if they were asked to quit before August. - Mkini