Padang Rengas MP Nazri Abdul Aziz has described the joint statement between PAS and Bersatu on strengthening cooperation for the next election as "window dressing".
He said despite the decision by top leaders, PAS grassroots still preferred cooperation with Umno through Muafakat Nasional.
"At the top, it's all political drama [...] window dressing to accommodate the present arrangements.
"What is important in the next general election is the grassroots [...] in Padang Rengas, I am with PAS as Muafakat," Nazri (above) told Malaysiakini.
Asked whether this meant he believed PAS members and supporters were more likely to support Umno than Bersatu, the lawmaker replied in the affirmative.
"Yes, down at the grassroots, they (PAS members) prefer Umno," he said.
The PAS' joint statement with Bersatu came amid attempts by Umno to convince the Islamic party to ditch Perikatan Nasional.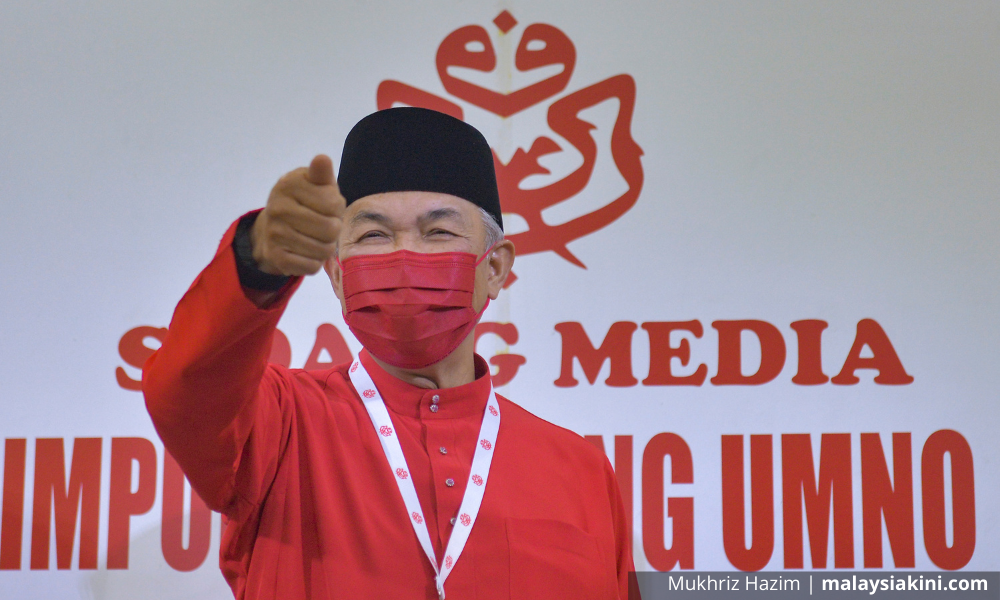 The Umno annual general assembly last weekend agreed to quit the PN government but left the timeline to party president Ahmad Zahid Hamidi to decide.
The party also resolved to sever ties with Bersatu in the 15th general election but remains hopeful it can work out a deal with PAS which has drifted towards Bersatu.
Zahid during the AGM reminded PAS that through Muafakat, both parties had agreed not to rush into new alliances and that they needed to stand together so they could win more seats.
This was viewed as Zahid prodding PAS to pick Umno over Bersatu.
Nazri, however, disagreed with Zahid.
"I disagree with his (Zahid's) statement. That is not his call. It has to be a party (PAS) decision," he said. - Mkini