PAS and Bersatu, in a joint statement, have pledged to strengthen their cooperation amid attempts by Umno to rattle the Perikatan Nasional government.
The statement said both parties led by Bersatu president Muhyiddin Yassin and PAS president Abdul Hadi Awang met yesterday in light of "recent political developments".
The Umno annual general assembly last weekend agreed to quit the PN government but left the timeline to party president Ahmad Zahid Hamidi to decide.
The party also resolved to sever ties with Bersatu in the 15th general election but remain hopeful it can work out a deal with PAS, which has drifted towards Bersatu.
"Bersatu and PAS will continue to strengthen cooperation in PN to face the 15th general election.
"Bersatu and PAS, which are among the main founders of PN, will also set up a consultative committee at the central level to develop strategies and direction for the GE15, including on seat negotiations," they said.
The statement was inked by PAS secretary-general Takiyuddin Hassan and Bersatu secretary-general Hamzah Zainuddin.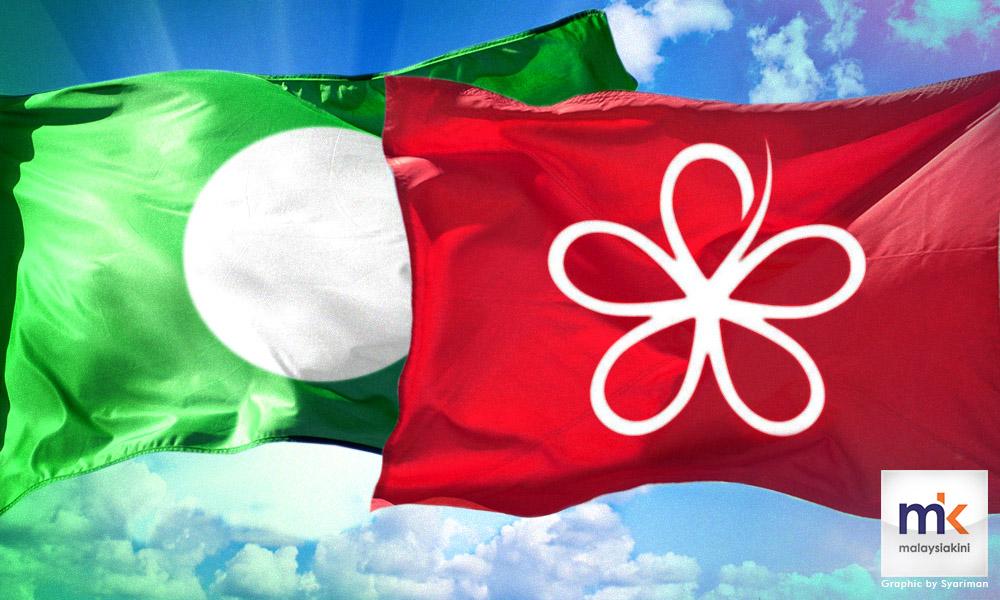 They said any decision made in the consultative meeting would also be brought to the PN supreme council for collective approval.
They also reject any attempts to change the current coalition government's composition after GE15.
"Bersatu and PAS firmly reject any new alignment of the government after GE15, particularly if it involves Pakatan Harapan and their allies.
"Bersatu and PAS are always committed towards the unity of the ummah and the unity of our diverse communities," they said.
The duo stressed that they would cooperate with those who adhere to this concept.
"We reject any attempts to undo the current unity and attempts to threaten the PN government which we have built together.
"Bersatu and PAS urge all Malaysian who love this country, particularly Malay, Islam and bumiputera societies and organisations, to unite for a better Malaysia," they said. - Mkini