Science, Technology and Innovation Minister Khairy Jamaluddin was today confronted by the fact that Home Minister Hamzah Zainudin had directly contradicted one of the most important promises he had made in his capacity as co-chair of the National Covid-19 Immunisation Programme.
On Feb 16, Khairy had said that undocumented foreign nationals will not be arrested when they come forward for Covid-19 vaccinations, saying that this assurance was crucial in ensuring herd immunity was achieved.
He said the government would work with various groups including employers, NGOs and foreign embassies to encourage foreign workers and refugees to register for the vaccine, he also said.
However, yesterday Hamzah took a hardline stance saying that law enforcers are prepared to make more arrests against those found flouting Covid-19 standard operating procedures (SOP) during the two-week lockdown beginning June 1.
He said this will include arrests at sea and at illegal routes to stop the entry of undocumented migrants. There will be joint inspections on migrant settlements nationwide as well.
"SOP compliance must be enhanced, particularly at illegal routes used as migrant landing points.
"As for the Immigration Department, we have discussed, there must be joint operations with the National Registration Department because we feel it has been a year of various SOPs and MCOs [...] if there are those still stubborn, I mean the migrants, we will arrest them, we will make sure the prisons are ready," said Hamzah, who added that steps were being taken to boost capacity at prisons and immigration detention centres.
Asked point-blank about the impact of Hamzah's statement yesterday, Khairy said his ministry would talk to the Home Ministry about the issue.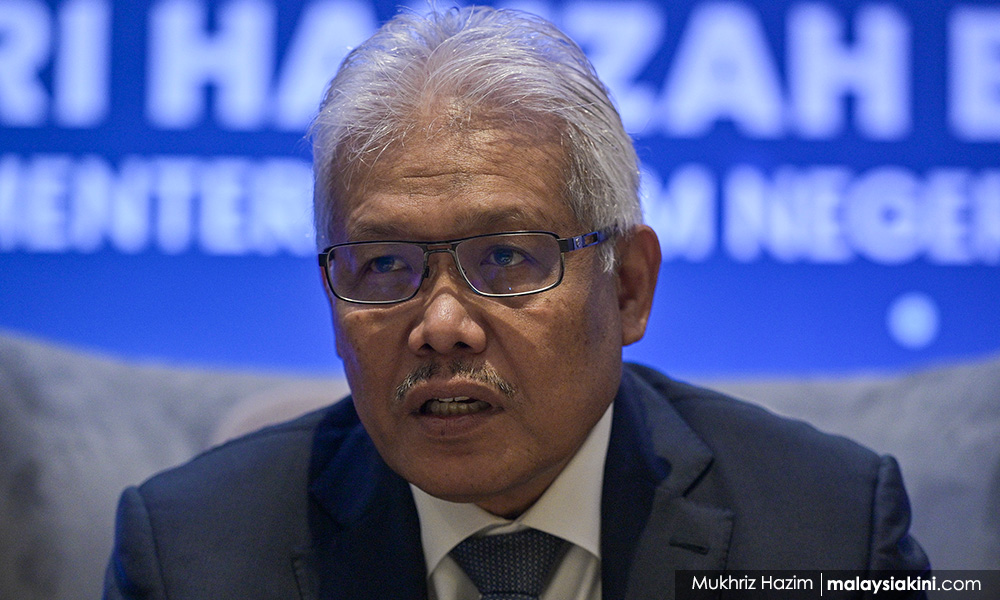 "We are going to submit a paper by the Science, Technology and Innovation Ministry and the Home Ministry soon on how we approach the vaccination programme for undocumented migrants.
"So not-withstanding the announcement made yesterday, I will be discussing with the home minister on what should be the priority for the government right now, from a public health standpoint," said Khairy at a press conference after visiting the vaccination centre at Malaysia International Digital Entrepreneurs Centre (MiDEC) today.
Don't punish the migrants
Meanwhile, rights group Lawyers for Liberty has raised concern over Hamzah's announcement, describing it as puzzling and ineffective to curb the spread of Covid-19 infections.
"It is important for the government to ensure the cooperation of the migrant community throughout the lockdown to lower the infection numbers but the massive crackdown will only serve to scare the migrants into hiding which will put them and the community at large in danger," said LFL coordinator Zaid Malek.
"Despite the home minister's insistence that there are supposedly satellite prisons and detention centres to accommodate them, this does little to alleviate our concerns.
"There is no guarantee that these detention centres are large enough to contain the mass numbers of arrest that the government is intending to do, nor do we know if there are systems in place that will be able to avoid a covid outbreak," he said in a statement.
Zaid also reminded the government that undocumented migrants are largely victims of unscrupulous employers and agents, becoming "illegal" due to the exploitation of ineffective government policies.
"Any concerted effort to solve the issue, therefore, should be to take stern and immediate action against them, and not to punish the migrants who are already struggling due to the pandemic.
"Hence, we urge the government to reconsider its plan to conduct the mass operation against undocumented migrants," he said. - Mkini