Housing and Local Government Minister Zuraida Kamaruddin has urged all parties to stop dismissing efforts of the Malaysian Fire and Rescue Department in carrying out public sanitisation exercises as a Covid-19 prevention measure.
Speaking to reporters after overseeing sanitisation of Seri Kembangan wholesale market, Zuraida said the intention of the exercise launched since last year was to reduce the number of daily infections, particularly in red zone areas.
"We don't know where the Covid-19 viruses are.
"So I hope these learned parties don't dismiss efforts of the Fire and Rescue Department to assist all we can with all of our capacity," she said.
"All Malaysians must have that attitude. If you can't help on a large scale, help on smaller scales.
"There is no point if we simply comment without any effort to help," she said.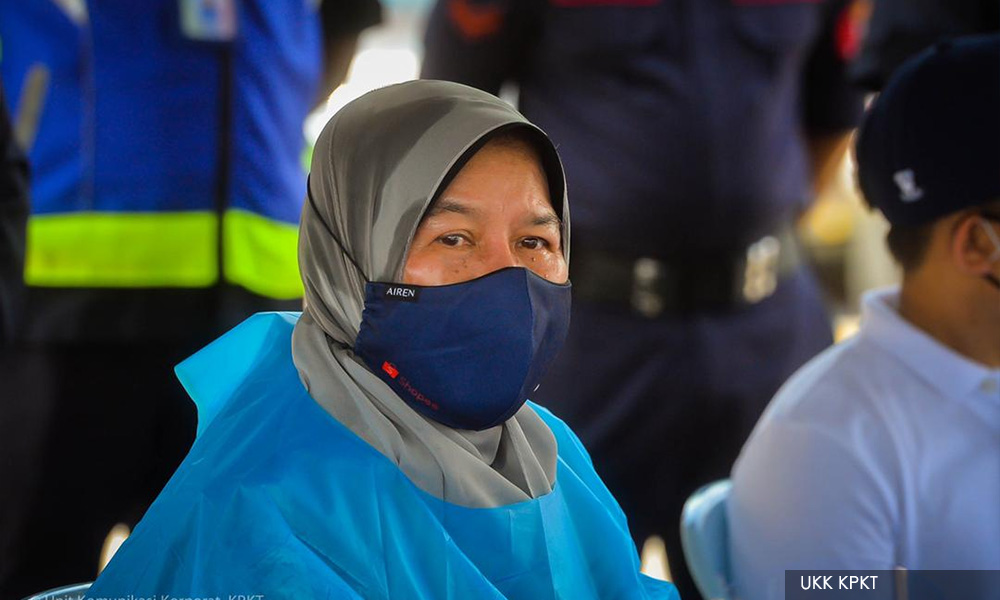 Zuraida further credited the Fire and Rescue Department for their ongoing work, calling for public support towards the Covid-19 prevention procedures being implemented.
Also present at the Seri Kembangan market was Malaysian Fire and Rescue Department director-general Hamdan Wahid who similarly defended the ongoing public sanitisation exercise.
Hamdan said there are three factors involved in the operations - decontamination, disinfection and public sanitisation of an area.
"The epicentres where there were people infected, we go in there, and that's one of the steps in public sanitisation.
"This is recommended by the World Health Organisation! This is recommended by the (American) Centres for Disease Control, and this is also recommended by the Health Ministry," said Hamdan, adding that over 25,000 sanitisation exercises had been carried out since last March.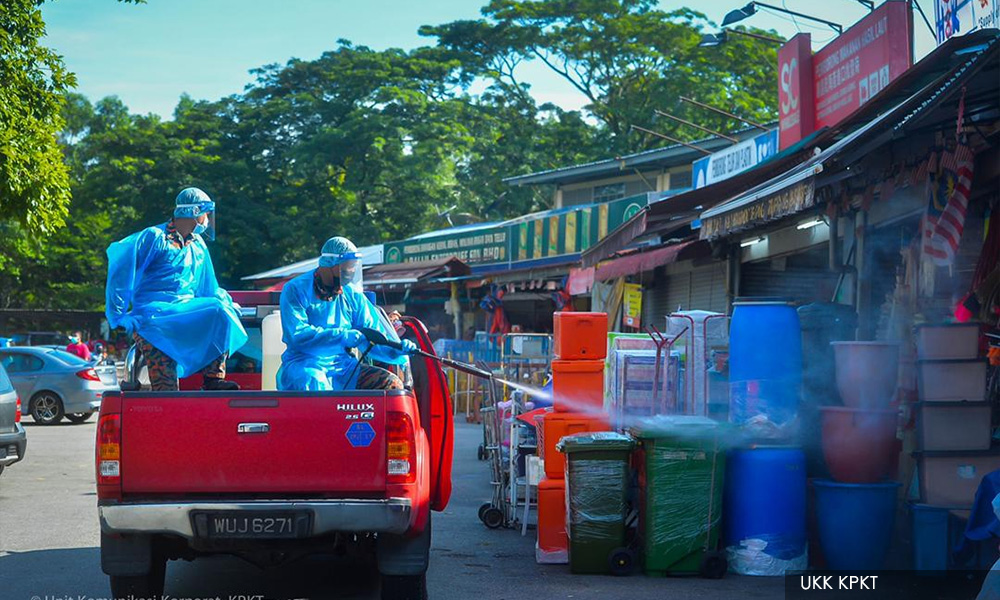 Hamdan also lashed out at critics who reportedly questioned the move as being not backed by science, as well as a waste of limited resources.
"I am angry because we have been spending so much money for this sanitisation.
"The government spent money and the money comes from taxpayers," he stressed.
Taking to Twitter last night, infectious disease expert Prof Adeeba Kamarulzaman hinted that the large-scale two-day disinfection exercise at 284 locations nationwide was a waste of limited resources, better used to purchase other equipment needed in the war against Covid-19.
She was responding to Zuraida's announcement on the current large-scale sanitisation exercise, aside from the daily operations conducted since the start of the pandemic last March.
In April, Universiti Putra Malaysia public health expert associate professor Dr Malina Osman also said that sanitisation only needs to be carried out based on the risk assessment of an area, rather than as a routine exercise. - Mkini