A PSM central committee member has called on Home Minister Hamzah Zainudin to reverse the plan by the Immigration Department to conduct operations to detain undocumented migrants during the lockdown.
Sharan Raj, in a statement today, said instead of further filling overcrowded spaces, an amnesty would be much wiser.
"Hamzah said the Prisons Department is ready to allocate additional detention centres for those who might get arrested, but according to Suhakam, Malaysia's prisons are extremely overcrowded, by over 40 percent, which creates conditions for Covid-19 to spread.
"Locking up undocumented migrants as new detainees in prison will increase Covid-19 cases due to further overcrowding and prisoners are 5.5 times more likely to get Covid-19 than the general population," Sharan claimed.
He said the home minister's priorities should be on decongesting the prisons, not cramping even more people in them and worsening overcrowded conditions during a pandemic.
"The Home Ministry can reduce the prison population by 80 percent as about 25 percent of prisoners are detainees awaiting trial and 55 percent are in prison for drug-related reasons," he suggested, adding that drug use needs to be decriminalised to treat them as medical patients rather than criminals
"The home minister us urged to also grant migrants a home return amnesty programme to allow the undocumented migrants to come forward without fear of prosecution and detention," said Sharan.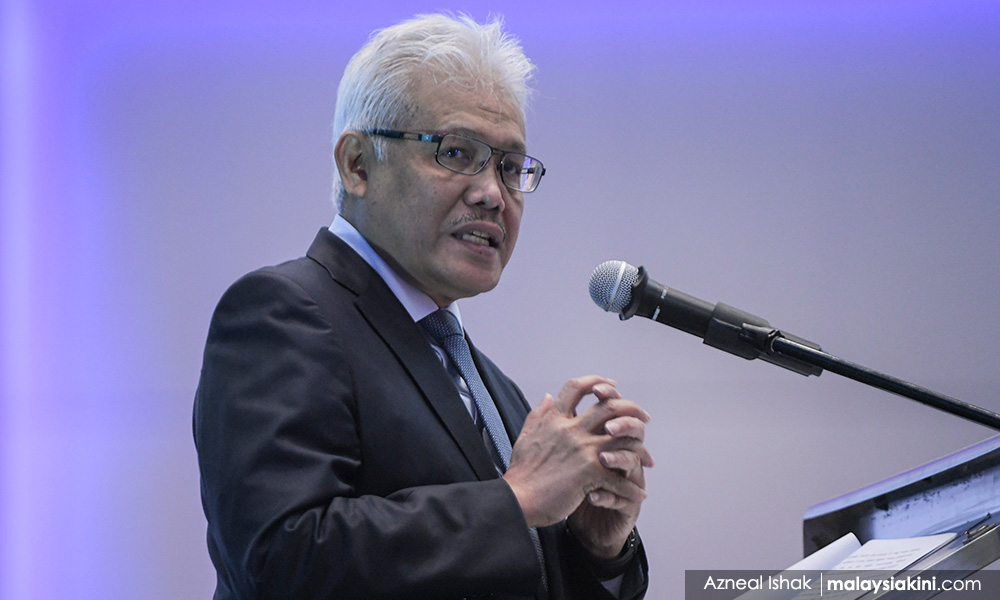 Yesterday, Hamzah took a hardline stance saying that law enforcers are prepared to make more arrests against those found flouting Covid-19 standard operating procedures (SOPs) during the two-week lockdown beginning June 1.
He said this will include arrests at sea and at illegal routes to stop the entry of undocumented migrants. There will be joint inspections on migrant settlements nationwide as well.
"SOPs compliance must be enhanced, particularly at illegal routes used as migrant landing points.
"As for the Immigration Department, we have discussed, there must be joint operations with the National Registration Department because we feel it has been a year of various SOPs and MCOs [...] if there are those still stubborn, I mean the migrants, we will arrest them, we will make sure the prisons are ready," Hamzah said.
Noting that an initial crackdown on undocumented migrants during the first lockdown last March had led to an overcrowding of prisons and detention depots, we said that this time, we would have satellite prisons so that when they are arrested, there will be prison cells to put them in. The same goes for the Immigration Department's satellite depots," he said.
Overall, Hamzah said 55,000 police personnel would be deployed throughout the two-week lockdown, an increase from the current 37,000 personnel nationwide.
Yesterday, civil society organisation North-South Initiative's executive director Adrian Pereira said rounding up undocumented migrants during the lockdown period will have severe consequences for the ongoing National Covid-19 Immunisation Programme (NIP).
He said there were undocumented migrants currently going through a recalibration programme to legalise their status and there has been no official advisory on how they should get vaccinated.
"Any crackdown will push them further away from being vaccinated," said Pereira. - Mkini