The interdistrict travel ban exemptions will be significantly scaled back when the total lockdown takes effect next Tuesday (June 1).
Defence Minister Ismail Sabri Yaakob said the International Trade and Industry Ministry (Miti) letter that previously granted workers permission to travel across districts will expire after May 31.
He said those who are considered "essential services" workers will have to get a new permission letter from the relevant ministries.
Ismail added that the special exemption given to long-distance spouses will also be revoked.
Previously, spouses who work in different states are allowed to travel to meet.
"Everyone needs to sacrifice. There are those who have to close their business or factories for two weeks.
"So for long-distance spouses, they too need to sacrifice for two weeks. Therefore, we have decided not to allow long-distance spouses to travel across states," he said.
However, Ismail said the exemption for elected representatives will remain.
"There are elected representatives who, for example, need to provide food to voters or people in their constituency.
"However, they must still abide by the standard operating procedures," he said.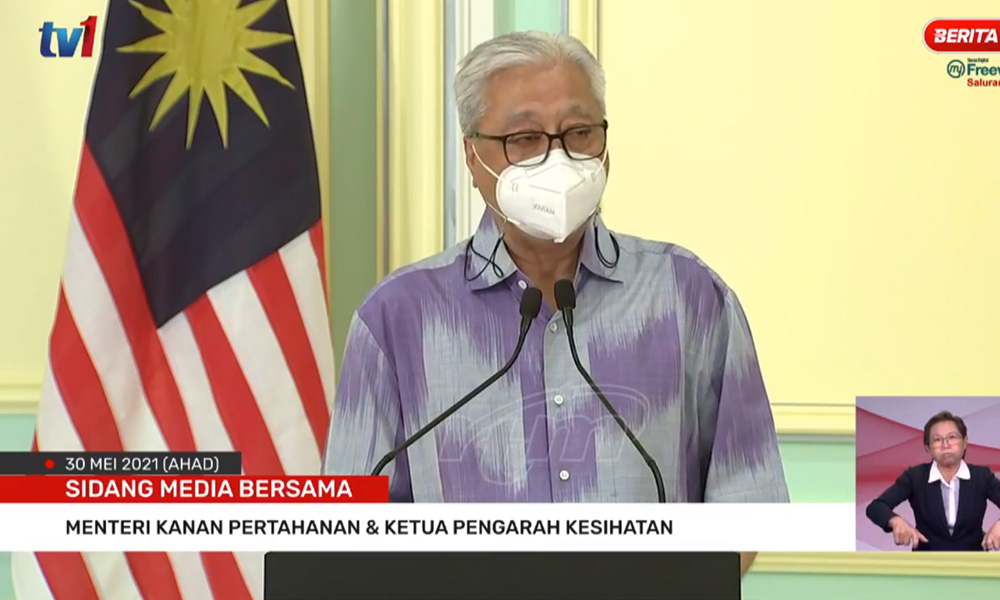 He added that exemption can also be granted by police in cases of emergencies.
In short, Ismail said there were only two sources of permission that can allow people to travel between districts - police permission and ministerial letter allowing those in essential services to work.
For those seeking police permission to travel due to emergencies such as death or gravely ill family members, the minister urged them to be truthful.
Ismail said police have had to become very strict due to people trying to falsely claim they have family emergencies.
He added that this resulted in people who genuinely have emergencies facing difficulties to get permission from the police.
"You may be able to lie to the police but you can't lie to Covid-19," he said. - Mkini