Former finance minister Lim Guan Eng questioned why the Perikatan Nasional (PN) government has gone silent on the cabotage policy that has upset tech giants operating in the country.
He noted that the government had on April 14 instructed six ministries to study the cabotage policy's impact on the digital and shipping industries and was supposed to report back to the cabinet in two weeks.
However, Lim (above) said there had been no update on the matter since then.
"The PN cabinet is sleeping on the job for failing to meet its self-imposed two-week deadline that expired more than a month ago on April 28 to decide whether to reverse the discredited cabotage policy of Transport Minister Wee Ka Siong that has affected high-tech digital investments of between RM12 billion and RM15 billion," he said in a statement today.
"Now that the two weeks deadline on April 28 has expired more than a month ago, there is deafening silence from the cabinet on their decision whether to persist with or reverse the present cabotage policy.
"Such indecisiveness on the outcome of this review is typical of a failed government," he added.
The previous Pakatan Harapan administration exempted foreign ships from Malaysia's cabotage policy back in 2019 to shorten the time needed to repair submarine internet cables.
This exemption was revoked in November 2020 by Transport Minister Wee Ka Siong.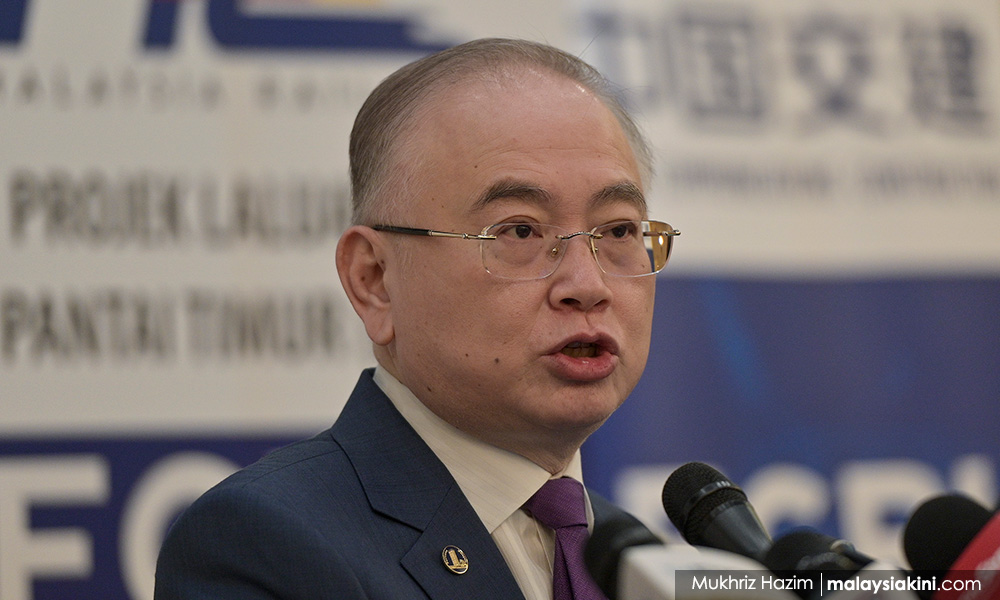 Technology companies like Google, Facebook, Amazon and Microsoft have since written to Prime Minister Muhyiddin Yassin twice, urging Putrajaya to reinstate the exemption.
They contend that the cabotage policy hampered Malaysia's appeal as an investment destination for technology. It has also impeded Malaysian people and businesses that rely on the internet, they said.
Wee has repeatedly defended the cabotage policy, saying it will help build domestic capacity and reduce capital outflow.
Malaysia Digital Economy Corporation chairperson Rais Hussin Mohamed Ariff, who is from Bersatu, had also criticised Wee for the policy reversal. - Mkini