1MDB TRIAL | It is former premier Najib Abdul Razak on trial in the RM2.28 billion 1MDB corruption case, and not former Bank Negara governor Zeti Akhtar Aziz, the prosecution contended.
DPP Gopal Sri Ram submitted this during the Kuala Lumpur High Court hearing of Najib's application for banking documents involving Zeti's family, among other documents.
Through the application, Najib's legal team is seeking documents allegedly showing Zeti's family having received monies from 1MDB-linked fugitive Low Taek Jho or Jho Low, in order to bolster the former premier's defence against the criminal charges.
Sri Ram today submitted that it is premature for Najib to make the discovery application now, as the court could only determine the credibility of any prosecution witness after having heard their actual testimony during the trial.
"The principal charges posits the accused (Najib) as having abused his position to receive a pecuniary advantage.
"Firstly, in relation to the (discovery) application, Zeti is not on trial.
"Secondly, whatever amount of weight to be given (by the court) to Zeti's evidence (testimony), it is for your lordship (judge Collin Lawrence Sequerah) to determine after hearing it (in the trial).
"Yang Arif cannot make an interim finding on the credibility (of Zeti or any other prosecution witnesses) in a criminal case now.
"The court has to look at the evidence as a whole (after witnesses have testified for the prosecution and cross-examined by Najib's defence team in the trial).
"This is not the stage for the credibility of the witness to be adjudicated on. What Zeti's family has purportedly received is not relevant at all on whether the accused (Najib) abused his position," Sri Ram submitted.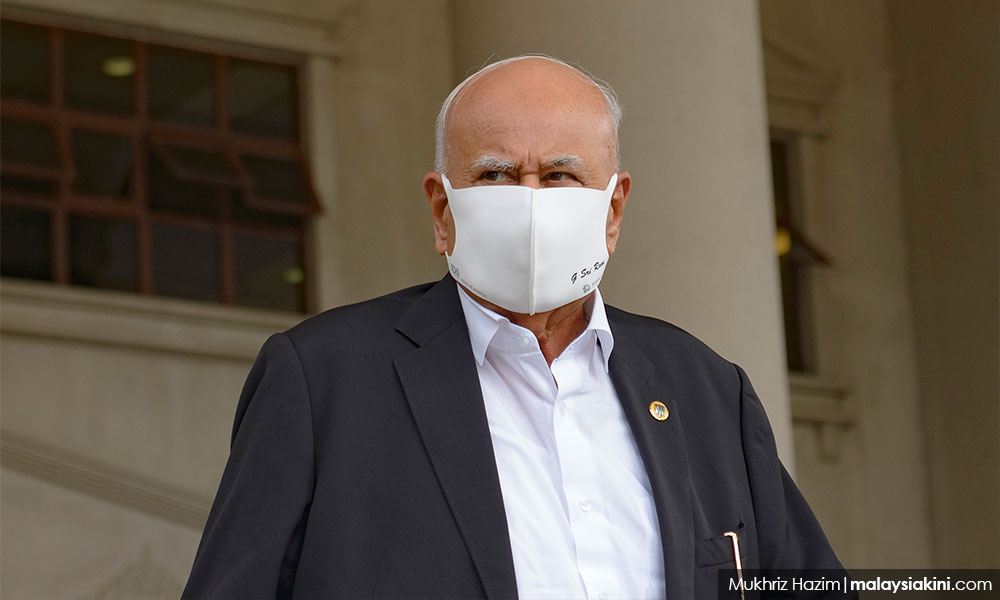 In the ongoing trial before Sequerah, Najib faces four counts of abuse of power and 21 counts of money laundering involving RM2.28 billion of 1MDB's funds.
The accused was also previously a finance minister and chairperson of 1MDB's board of advisors. 1MDB is fully owned by the Minister of Finance Incorporated (MOF Inc).
Zeti is on the list of witnesses that the prosecution intends to call to testify during the ongoing trial.
Today's hearing is not only on Najib's discovery bid for the Zeti family-linked banking documents, but also for a second discovery application for among others the United States court documents on the forensic report on the handphones of Tim Leissner.
Previously before the US court, Leissner had pleaded guilty to a 1MDB-linked case, whereby in his admission he claimed to have bribed 1MDB officials, among other people.
[More to follow] - Mkini