I must have written about mental depression and helping the poor and needy on several occasions in my columns.
Like it or not, I know I have to keep on cajoling, knocking and reminding my fellow Malaysians that this war against Covid-19 will be a tough one going long haul. For how long – only God knows!
This battle can only be won if we stand united as one nation and people, setting aside our communal and political differences. There is only one common enemy now – the invisible and lethal Covid-19.
This also means, and very importantly, that those of us who are more blessed will have to ensure that the very basic needs like food, clothing and shelter of the underprivileged in our community are also attended to.
I am thankful to be of some help in little acts of charity organised under the auspices of the Movement for Change, Sarawak (MoCS), the NGO that I lead.
Together with some dear friends in Sarawak, I'm proud to say that since we started our welfare work last September, we have not turned down a single request for help.
We did not let down any of the needy who came our way over the past nine months. We will always give something, even RM100 or RM150. (Let me relate later what a mere RM150 means to a single mother with four kids.)
Step forward, all who can extend a helping hand
This is not to sing praises for my NGO but to encourage everyone who is able to extend a helping hand to step forward.
At the same time, I wish to tell all those who are suffering and in great pain during this pandemic to open up and ask for help. You are not alone. There is help available, but you have to ask. Do not isolate yourself and suffer alone.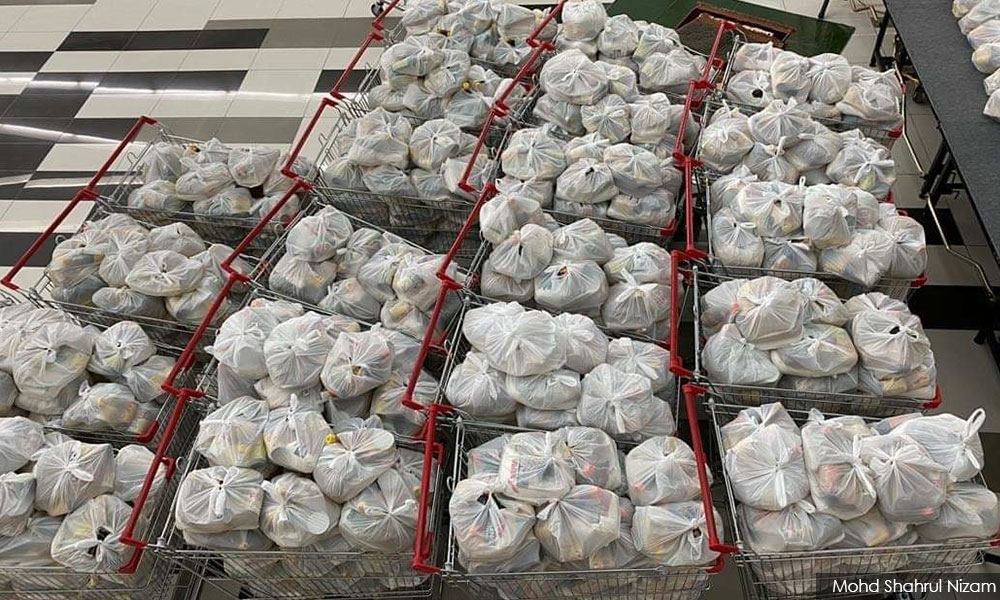 Let me share my thoughts this past week on charity which I wrote to some friends in Sarawak: "I have to salute those who soldier on earnestly and tirelessly to support the needy, despite facing challenges themselves as well. Some friends in Sarawak and in Kuala Lumpur are facing the same predicament.
"I am also aware that there are people who would normally help others but possibly need help themselves now. Only that they are too proud to step forward.
"Why? There is the ego, dignity and pride to consider. Oh, 'face' is so important.
"Why is it that when we are hard up, broken and down, and dirt poor, we are ashamed to let others know we are in such dire straits? What is wrong with our societal norms these days?
"I believe many choose to suffer in silence for varied reasons. If it drags on, depression will set in.
"What that drags on, there is only one likely route to take – suicide.
"It has been said that 'the greatest folly of a man is his ego'. And I must add ego will kill you too."
Suicide cases are mounting...
I am sure many of us are very concerned about the mounting suicide cases in our country.
There was an average of four suicide cases every day for the first three months of the year, with 336 cases reported to police.
This is the shocking statistic released by Health director-general Dr Noor Hisham Abdullah yesterday. He said the number for the three months was more than half of what was reported throughout 2020.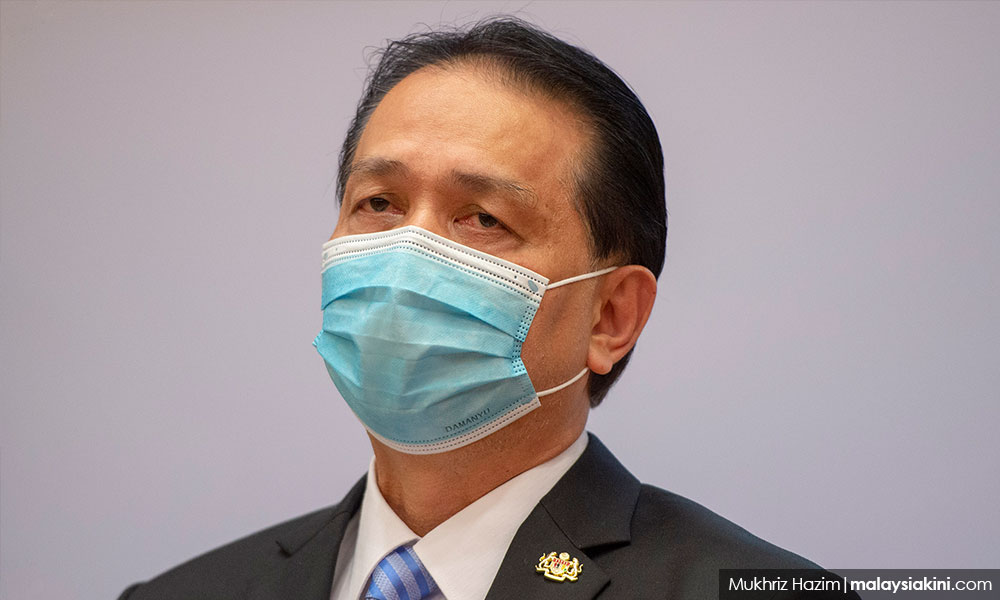 Citing data from the police, Noor Hisham said there were 631 suicide cases in 2020, an increase from the 609 recorded in 2019.
As if the fatalities from Covid-19 are not enough to sadden and demoralise us, we have to lose more to unnecessary deaths which could have been prevented. This is sad, very sad.
Those isolated from support networks and under extreme stress are at higher risk of facing mental health problems, such as depression. Family members, friends, neighbours or even strangers must reach out if they are aware of the suicidal in their midst.
At this juncture, I wish to applaud Wanita Amanah for getting involved in the "White Flag" initiative. It is an excellent idea which I and my friends in MoCS will wholeheartedly support and might even borrow the idea for Sarawak.
I just love the message of the white flag movement: "There is no need to be ashamed. Just raise the white flag and people will come and help."
This is exactly what I have been thinking about this past week. Now, the needy and destitute have an easy way to ask for help. Just tie a white flag outside their homes and a kind soul will drop by to assist. I'm confident someone will help.
It really doesn't matter how little we are able to give. Let me relate this heart-warming episode of how a meagre RM150 contribution has brought so much joy to a needy family in Kuching.
Last Saturday, MoCS sent RM150 to the mother with four kids in Petra Jaya, Kuching. We transferred the amount to her at about 12 noon. She withdrew it soon after, went marketing immediately, and lunch was prepared for her kids by 2pm.
She was very thankful that we had helped her, telling us that her kids had their first proper meal in two weeks, with meat and vegetables.
That was touching. We hope the little sum could provide them a few warm meals. We were so glad we had helped even if it was so little. There is really so much joy in giving.
RM150 to most of us probably means two rounds of beer in a pub or a bottle of red wine to wash down after dinner.
For others, it means to keep the children alive.
So, to contributors, please know that even RM10 or RM20 is a great help.
If you give me RM10 for a nice chicken rice lunch, I will gladly accept and thank you a million times, serious. Nothing is too small.
To those who need help, remember "ask and you shall receive". Do not be ashamed to seek help from others.
As Wanita Amanah has urged, "Raise the white flag. Help is on the way." - Mkini
---
FRANCIS PAUL SIAH heads the Movement for Change, Sarawak (MoCS) and can be reached at sirsiah@gmail.com
The views expressed here are those of the author/contributor and do not necessarily represent the views of MMKtT.