In early June, it was reported that the Pahang government had approved mining operations in the vicinity of Tasik Chini, Pekan, the second-largest natural lake in Peninsular Malaysia.
The mining project, which covers the size of approximately 60 football fields, is located around 3km from the Unesco Biosphere Reserve site.
Tasik Chini itself has also been plagued with pollution issues stemming from mining and logging in recent years.
Recently, another mining project seeking approval from the Environment Department has come to light, this time in Jerantut, Pahang. The project site, which is in the middle of the Som Forest Reserve, covers an area the size of 113 football fields.
The forest reserve is a known roaming habitat for several protected wildlife, such as the Asian Tapir, Asian Elephant, White-Handed Gibbon and the critically endangered Malayan Tiger.
These projects revolving around the mining of minerals such as iron ore, require massive excavation and clearing of land to accommodate the mining activities.
The ensuing damage to the ecosystem and pollution to the areas concerned would be devastating, the impact permanent unless rehabilitation is undertaken at great cost.
According to the Environment Impact Assessment (EIA) report that has been made public, the project in Jerantut will significantly and irreversibly impact wildlife habitats.
The EIA also pointed out that human-wildlife conflicts are expected, the clearing of the forest is predicted to force threatened species to seek refuge and food further out of the forest and into human-populated areas.
In view of the impact on biodiversity, WWF-Malaysia calls on the government to reconsider its decision to allow these projects that would result in clearing and excavation of this area.
We oppose projects that are tantamount to large-scale deforestation, which leads to significant loss of biodiversity, multiple direct and indirect socio-economic impacts, and disruption of delicate ecosystems.
There have been one too many occurrences of unnecessary deaths of iconic and endangered species due to the above and, as a science-based organisation dedicated to the conservation of biological diversity, we are deeply concerned that insufficient measures are taken to protect our nature and wildlife.
Protecting forests not only conserves wildlife habitat, but also the various ecosystem services that they provide like fresh water, clean air, flood mitigation and other natural resources.
Well-managed forests have concrete economic benefits, and are a vital safety net for local communities by providing access to sustainable natural resources.
Unsustainable practices lead to unrecoverable losses, both in monetary and non-monetary form.
Issues such as unbridled economic growth, change in land use and poor agricultural practices have caused massive negative impacts on the world's ecosystems.
The clearing of forests for agriculture and plantations, as well as infrastructure development, with poor planning and lack of compliance to environmental policies, seriously threaten the habitats of endangered species in Malaysia.
For every project that concerns the environment, proper planning and approval processes need to be put in place and, more importantly, be transparent.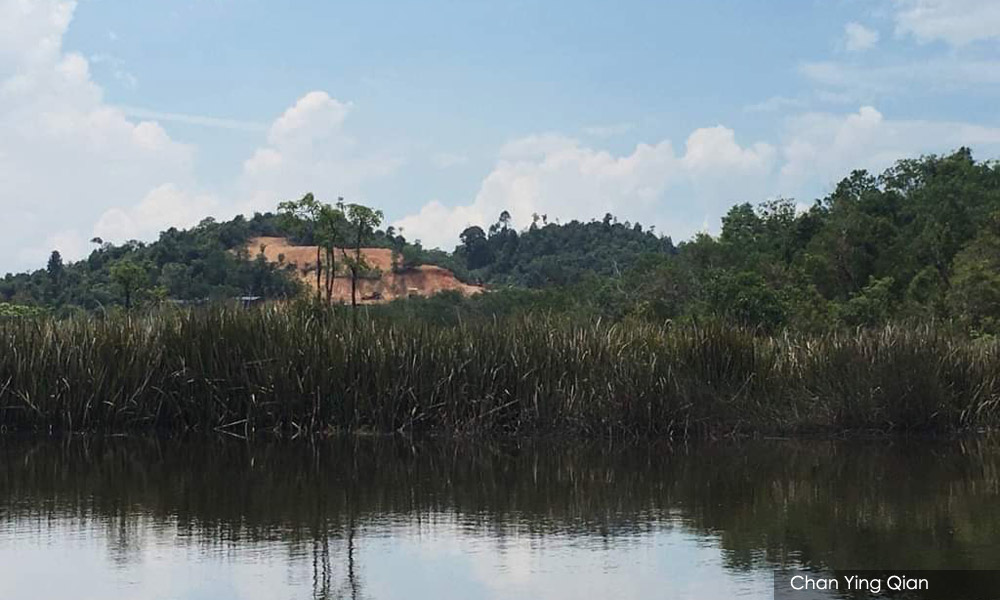 The cost-benefits analysis conducted during the planning process should include the cost or impact of the project on the environment.
This analysis, together with the EIA report, should be taken into consideration to guide decision-makers on whether a project that affects the environment is viable and sustainable.
Encouragingly, the outcry over these reports came in droves; from the public to NGOs, and even from a state regent.
Subsequently, His Highness decreed a recommendation to halt mining activities in the Tasik Chini area, expand the Chini Forest Reserve to 7,000ha and rehabilitate former mining areas.
The response from the public on these environmental issues, especially the decree, is very refreshing and commendable.
Research has shown that globally, there is an undeniable shift in behaviour in response to planetary crisis.
In a clear validation of a growing trend, concerned individuals and consumers are acting on their concerns and demanding action over nature loss and biodiversity in an assortment of ways.
More than half of Malaysia is still forested, but we must acknowledge that we have lost much of our natural heritage.
In a business-as-usual scenario, we will lose more forest, and this must command a sense of urgency within the country. - Mkini
---
DR HENRY CHAN is the conservation director of WWF-Malaysia.
The views expressed here are those of the author/contributor and do not necessarily represent the views of MMKtT.