14 division chiefs have come forward to pressure national PKR Youth chief Akmal Nasrullah Mohd Nasir to reinstate Najwan Halimi as the wing's Selangor chairperson.
This comes amidst a proxy power struggle between the party's former vice-president Rafizi Ramli and Farhash Wafa Salvador Rizal Mubarak, political secretary to PKR president Anwar Ibrahim.
Najwan (above) and the entire Selangor PKR Youth leadership received termination letters yesterday.
In a statement today, 14 PKR Youth division chiefs across the state criticised the "careless" move.
"We represent members across Selangor to strongly protest this decision that was made in a rushed and careless manner without any consensus from the Selangor PKR Youth leadership.
"Over the past two years that he has led Selangor PKR Youth, Najwan has showcased excellent leadership and played an important role in uniting members who were divided after the Sheraton Move," they said, adding Najwan had also called attention to grassroots member needs.
The chiefs thus urged Akmal to reconsider his decision.
"We want to express our solidarity and full support for Najwan and urge the PKR Youth chief (Akmal) to withdraw yesterday's decision.
"Reinstate Najwan as the Selangor PKR Youth chief to ensure stability within the wing and prevent internal divisions in the party," they added.
The statement was signed by 14 PKR Youth division chiefs - Mohd Shah Rezza Mohd Tuniman (Kuala Langat), Mohd Fitri Jamaludin (Puchong), Muhammad Dzul Hilmi Zainol (Damansara), Muhammad Hanafi Jalalludin (Hulu Langat), Saiful Azlan Zainal (Bangi), Saifuddin Shafi Muhammad (Hulu Selangor), S Jestin Raj (Kota Raja), Ahmad Faiz Mustapa Kamal (Klang), Shahrulnizam Abdul Rahim (Petaling Jaya), Mohd Helmi Sanusi (Tanjong Karang), Megat Shariffudin Shaharuddin (Kapar), Awalluddin Shariff (Ampang), Arie Yudistira Ishaq Arifin Fadli (Gombak), S Selventhiran (Kuala Selangor).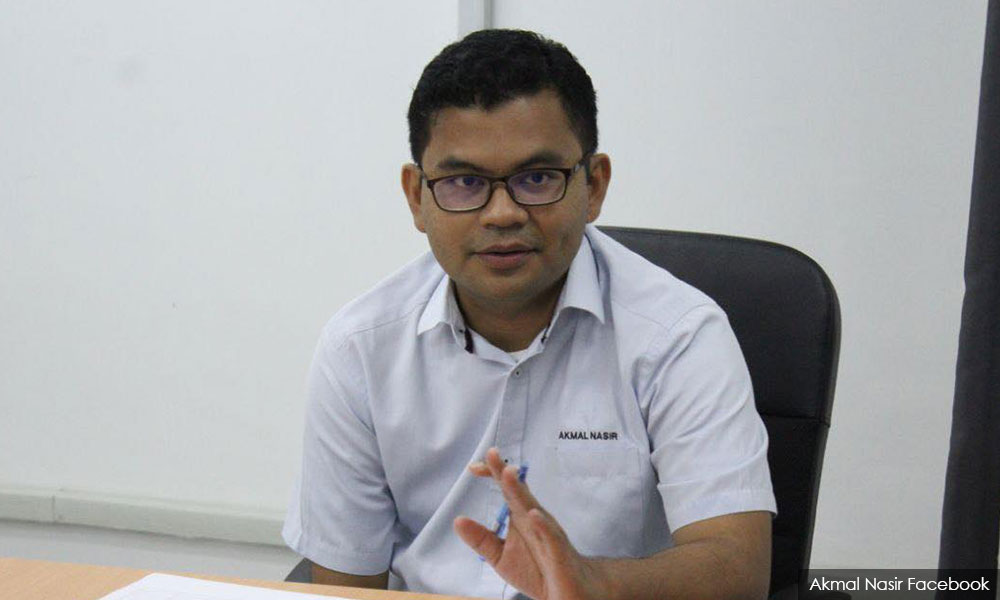 Three deputy chiefs also signed the statement - Mohamad Kusini Abd Rahim (Selayang), Syafiq Iqmal Fozi (Sungai Buloh), and Mohd Izat Hamirudin (Pandan).
"We also want to express our full support and loyalty for PKR president Anwar Ibrahim and we will continue to defend him against those who want to weaken and divide the party," they said.
Aside from Selangor PKR Youth, the wing's entire Perlis leadership was also dissolved yesterday. Several leaders at the central level were sacked as well.
The reason was ostensibly a "strategic reshuffle" in preparation for the 15th general election.
Akmal is seen as Rafizi's protege. The latter recently made pointed remarks online about Anwar's aides, specifically the "Black Shirts Gang" that Farhash leads.
The latest power tussle comes about a year after factionalism within PKR led to an exodus and contributed to the collapse of the Pakatan Harapan federal administration. - Mkini