COVID-19 | Authorities are evaluating if the Pfizer-BioNTech Covid-19 vaccine is suitable to be administered on teenagers following reports of increased heart inflammation risk, especially among young males.
Minister-in-charge of the country's Covid-19 vaccination exercise, Khairy Jamaluddin, said that they are currently monitoring updates on the adverse event.
"Myself and Health Minister Dr Adham Baba have been briefed about the adverse events of myocarditis and pericarditis involving the Pfizer vaccine.
"This does not affect our decision on procuring Pfizer. However, it may affect our decision whether to give the vaccine to teenagers.
"Because (the rate of) myocarditis incidents among male teenagers is quite high," he told a virtual press conference organised by the Special Committee on Ensuring Access to Covid-19 Vaccine Supply (JKJAV) this afternoon.
Khairy said he will have a more elaborate discussion on the matter with Adham and Education Minister Radzi Jidin later.
Malaysia's health authority had recently approved the use of Pfizer vaccine to immunise its young population of age 12 and above. Prior to this, Covid-19 vaccination was only approved for the country's adult population aged 18 and beyond.
However, four days ago, it was reported that the US drug regulator has added a warning to the literature that accompanies Pfizer-BioNTech and Moderna Covid-19 vaccine shots to indicate the rare risk of heart inflammation after its use.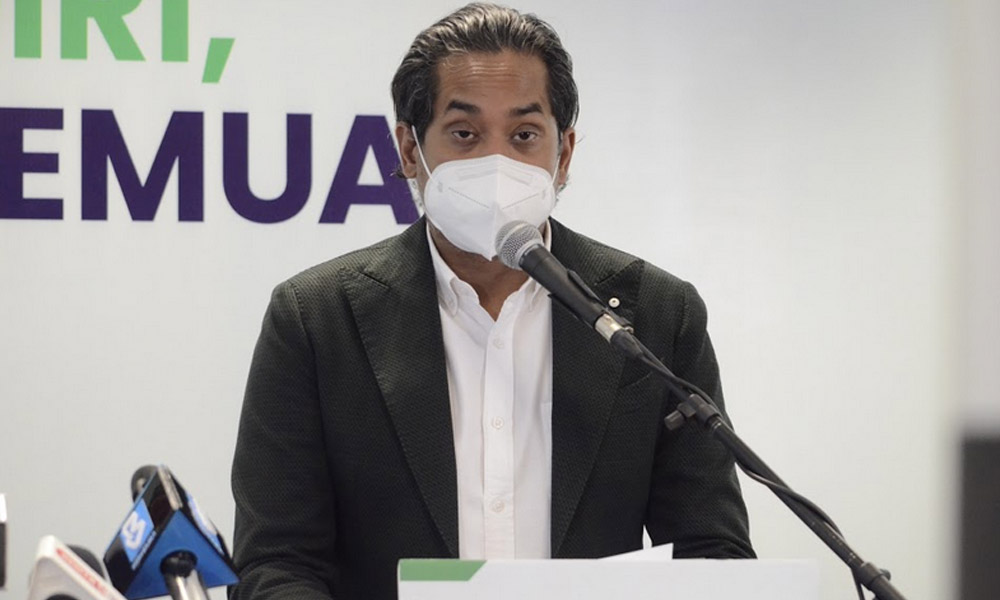 According to Reuters, health regulators in several countries have been investigating cases of myocarditis and pericarditis, more frequently found in young men, after a shot of Pfizer or Moderna, vaccines that are based on the mRNA technology.
Myocarditis is inflammation of the heart muscle, while pericarditis is inflammation of the outer lining of the heart. The US' Centers for Disease Control and Prevention (CDC) said that in both cases the body's immune system causes inflammation in response to an infection or some other trigger.
The CDC said it has yet to confirm a causal relationship between the vaccines and cases of heart inflammation, but noted the incidence of 12.6 cases per million doses among people between 12 to 39 years old is higher than normally expected.
Nevertheless, it said patients with heart inflammation following vaccination generally recover from its symptoms and do well.
New interval for AstraZeneca
Meanwhile, Khairy told reporters that they will be announcing a new time interval for the AstraZeneca vaccine.
Currently, Malaysia's health authority practices a 12-week interval between the first and second dose of AstraZeneca, as recommended by the World Health Organisation. It is much longer compared to Pfizer and Sinovac, which only see an interval of 21 days between its first and second dosage.
"I will be making an announcement tomorrow for a new interval for AstraZeneca," he said.
The response came to a question of whether JKJAV would consider mixing and matching vaccines, especially for senior citizens who have opted for AstraZeneca and now have to wait for their second dose.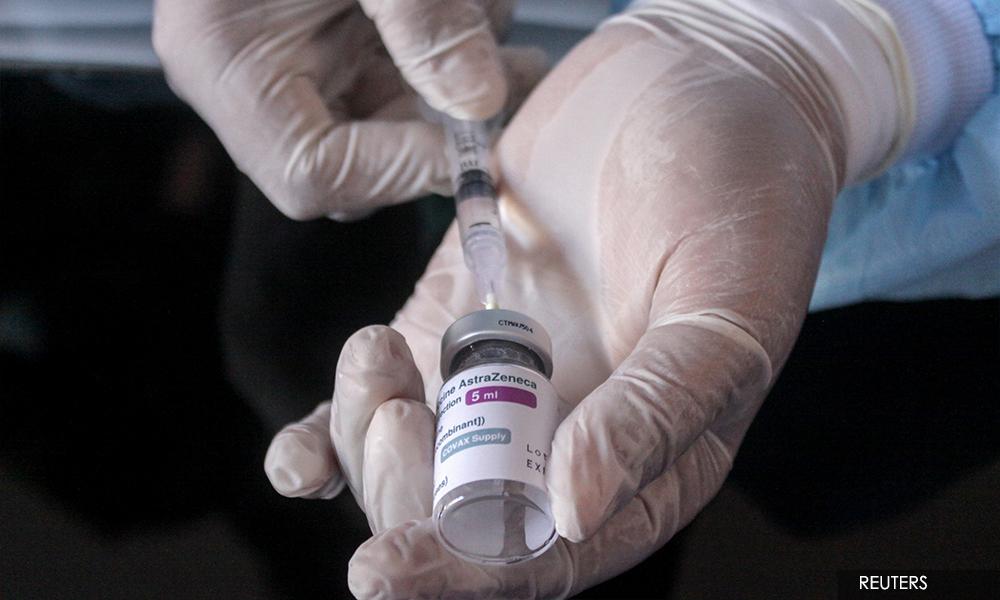 On mixing and matching vaccines, Khairy said authorities are still studying the matter.
Those who have taken the first dose of any of the vaccines will receive the same type for their second jab, for now, he added.
On the efficacy of Pfizer and AstraZeneca against the Delta variant of Covid-19, Khairy said that both vaccines still protect against severe impact from infection.
He said the real-world data in Indonesia, where the variant is prevalent, shows that vaccinated healthcare workers are protected from severe cases of Covid-19 and deaths.
"Whatever vaccine you are offered, please take the vaccine. It will give you protection against the variant of concern," said Khairy.
Earlier today, Health director-general Dr Noor Hisham Abdullah said that one dose of Pfizer or AstraZeneca vaccine only gives about 33 percent protection against symptoms from the Delta variant.
"... two doses provide between 88 percent (Pfizer) and 60 percent (AstraZeneca) protection against symptoms," he said on Twitter. - Mkini