MP SPEAKS | During a debate on an Education Ministry's proposal on Dec 15, 2020, I brought up the issue concerning the "lost generation" or the generation that has been sidelined among school students due to the impact of the Covid-19 pandemic. The impact of this pandemic will bring long term, multi-staged effects reported by the World Health Organisation (WHO), Unesco and World Bank.
Suppose we minimise this lost generation scope to the Malaysian context. In that case, we can estimate that at least 1 million students will be affected and sidelined from education progress, predominantly pre-school, Year 1 and Year 2 students.
Children in pre-school in 2020 will move up to Standard 1, while Standard 1 students in 2020 will move up to Standard 2 in 2021. These children are struggling with a few basic skills such as reading, speaking and writing.
The absence of the usual teaching and instruction for almost a year has hindered this educational process. The majority of the students still cannot read, write, and count as they should be at their learning stage.
It is unfortunate when there are no serious efforts from the Education Ministry to deal with this issue collectively and holistically besides teaching and instruction from home. Sadly, until now, there is still not a single clear and thorough response regarding the ministry's master plan to assist this lost generation.
Importance of reading
As a non-government MP, my efforts and voice are minimal. I have worked on several efforts at the national level, such as Gerakan Untuk Malaysia and Sophia.my, an education portal, yet they are very limited and did not receive cooperation from the authorities due to my capacity as a non-government MP.
Hence, I focused more on developing education and efforts to assist student dropouts in my parliamentary constituency, which is Simpang Renggam. Among the fundamental elements in instruction is reading. In conjunction with the movement control order (MCO), children should be encouraged to read and make reading a lifestyle.
I am apprehensive of the Malaysia Reads and the National of Reading Decade campaign direction that I had launched during my term in the Education Ministry. This era of a pandemic should be an opportunity to promote the reading campaign. Regrettably, Perikatan Nasional (PN) government seems to be unbothered to put in the initiative to make reading a lifestyle for Malaysians.
The report on Adult and Youth Literacy National Regional and Global Trends 1985-2015 published by the Unesco Institute for Statistic reveals that, on average, Malaysians only read 15 to 20 books per year.
The NOP World Culture Score Index statistic shows the country with the longest reading time is India. The citizens of this country, on average, reads more than 10 hours per week, whereas, in Thailand and China, they read for eight to nine hours per week.
Malaysia is excluded from the list of the NOP World Culture Score Index. In reality, the reading culture in Malaysia does not exceed three hours per week. I had taken note of this issue when I implemented a vision #Malaysiamembaca in the Education Ministry. It is quite unfortunate that due to the change of government, the vision and the reading campaign have yet to be accomplished.
'Simpang Membaca'
When the pandemic hit and students were unable to attend school, I had taken a look at the situation in Simpang Renggam. I found that many children could not follow the teaching and instruction from home due to the lack of devices needed for them to participate in the learning session. Some 80 percent of Simpang Renggam's residents are from the B40 group.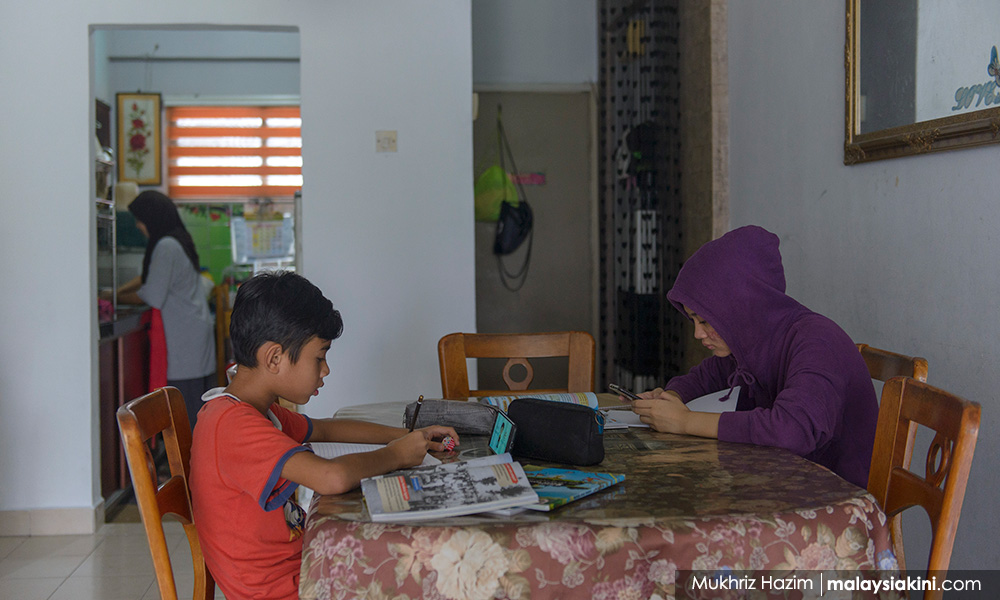 I made an effort to discuss with several fellow academicians and activists to develop solutions for my parliamentary constituency, Simpang Renggam. From my visits to the houses in Simpang Renggam, I discovered that not all families have books at home.
Thus, it sparked the idea of the "Simpang Membaca" campaign to overcome student dropout issues and promote the reading campaign in Simpang Renggam.
In the first Simpang Membaca campaign, I attempted to target children at a fundamental level, starting from preschoolers to Standard 2 pupils. They are the ones who are affected the most from losing 100 days of schooling.
Many parents and teachers from this group complained that their children are struggling to read and learn. This situation worsens with the lack of devices and poor Internet connection.
Reading materials
I have contacted McDonald's, several publishing houses and individuals who are kind enough to contribute to the purpose. Finally, I have successfully collected reading materials, workbooks and colouring pencils for 3,000 preschoolers to Standard 2 pupils in every corner of Simpang Renggam.
We targeted secondary school students in the second stage of the Simpang Membaca campaign or Simpang Membaca 2.0. From the contributions from various parties, including publishers, we have successfully collected workbooks of different subjects for over 1,500 secondary school students from Form 1 to Form 5.
Now, we are planning Simpang Membaca 3.0, whereby primary school students from Standard 3 to Standard 6 become our target. We aim to provide them with storybooks in Malay and English. The efforts to collect these reading materials are ongoing.
I intend to accomplish this effort during teaching and instruction from home, which is scheduled until July. Our target is to also equip 3,000 students in my parliamentary constituency with books that can develop their cognitive skills and personality.
Nonetheless, even before the launch of Simpang Membaca 1.0, the public service office in Simpang Renggam has started placing reading materials in factories, cafes, and laundry shops in hopes that while waiting, anyone can read.
As for factories, they can borrow, read and return the materials to be read by their colleagues. We started from scratch at that time. Now we have a total of 20 locations selected.
Simpang Renggam as a 'book town'
I hope that reading becomes a way of life for the people in Simpang Renggam. In the future, my ambition is to build a public library in Simpang Renggam and to increase the number of bookstores in my parliamentary constituency.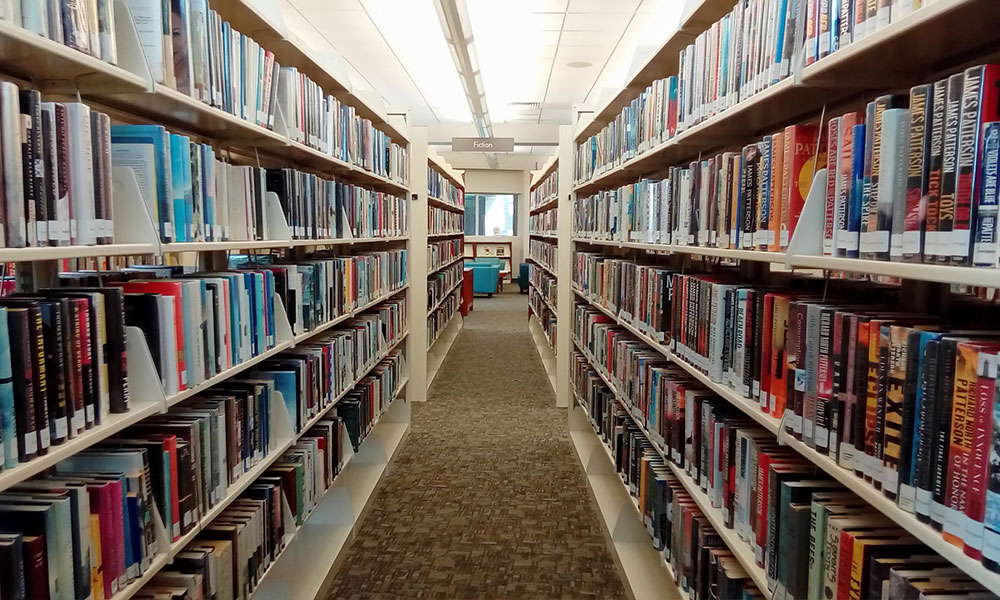 In the next 10 years, I hope to transform Simpang Renggam into a book town just like Hay-on-Wye in the UK. Hay-on-Wye book town has become a popular destination among bibliophiles around the world. I hope that Simpang Renggam will be their second choice in 2030. Nothing is impossible!
Despite that, this dream should start in every household with a collection of books for every child and the occupants. I recall the book Freakonomics: A Rogue Economist Explores the Hidden Side of Everything written by Steven Levitt and Stephen J Dubne. They presented a study that shows children from families who own a collection of books at home will ace in their academics compared to children who do not have any. That is my hope for the people of Simpang Renggam.
When they chose me as their representative, I have to reciprocate their support by developing the Simpang Renggam society into a more civilised one. A society that is passionate about reading is one that loves to learn, has a strong identity and values knowledge.
It all begins with reading! - Mkini
---
MASZLEE MALIK is MP for Simpang Renggam and former education minister.
The views expressed here are those of the author/contributor and do not necessarily represent the views of MMKtT.