Electoral watchdog Bersih has today launched a mock recall election using the Tebrau parliamentary seat as a model, as part of its advocacy efforts for electoral reform.
A recall election is an electoral mechanism that allows voters to petition for a mid-term election to try and remove or sack the elected representative of their constituency if they are unhappy with the actions or performance of that person.
"In Malaysia, due to the Sheraton Move a year ago, the mass defections of MPs led to the collapse of the federal government for the first time.
"That opened up a new chapter in Malaysian politics whereby this will become the norm unless we do something to stop it, to reform the political system so that it makes it more difficult (to defect) and any MP who wants to defect will think twice about doing it.
"So this is advocacy pushed by Bersih with the hopes that whoever comes to power will make this into law so that power will be returned to the people," said Bersih chairperson Thomas Fann (above) in an online press conference.
Due to the Covid-19 pandemic, he said this simulated recall election will be held entirely via an online voting platform.
This mock recall election will have two stages, he explained, with the first stage being an online petition that has to collect signatures from at least three percent of the Tebrau electorate, as per the electoral roll in the last general election.
Once the three percent threshold has been reached and verified, Fann said Bersih will offer to host an online forum between the petitioner - in this case, Tebrau PKR - and Tebrau MP Steven Choong, where they will be given an opportunity to debate on why Choong should be sacked or retained.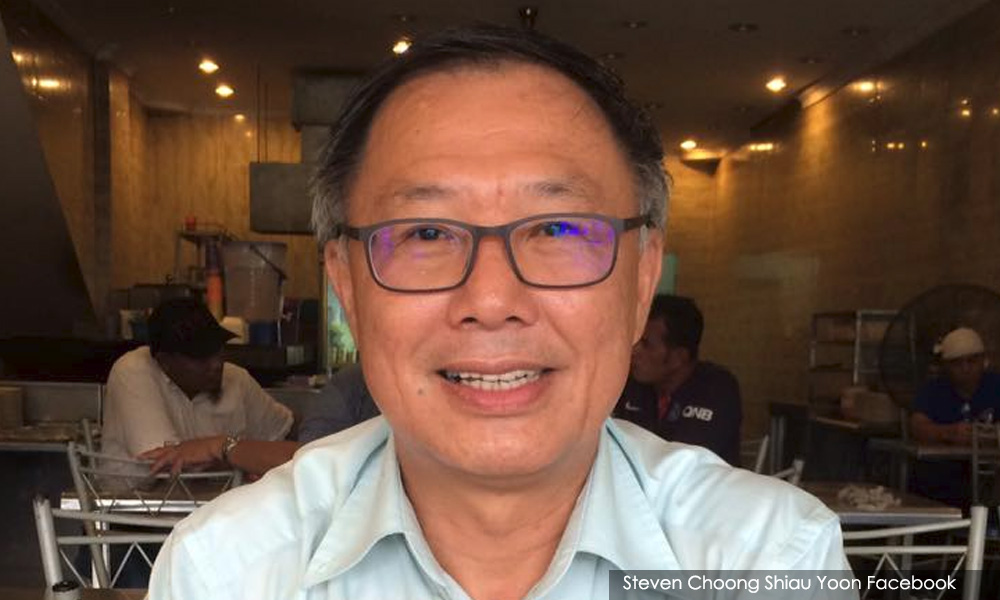 Choong had contested and won the Tebrau seat under the PKR banner in the last general election but in February, he had resigned from the party to become an independent MP supporting the Perikatan Nasional (PN) government.
Fann said if Choong does not take up Bersih's offer for an online forum, they will skip this step and move to the second stage of the simulated recall election, where Tebrau voters can vote either "yes" to sack the MP or "no" to retain him.
The polling period for this mock recall election is 30 days and all registered Tebrau voters are entitled to one vote.
"For a recall to be considered successful in this simulation, there must be more 'yes' votes than 'no' votes, and more than 10 percent of registered voters in Tebrau taking part in this exercise," Fann said.
He clarified that the three percent and 10 percent thresholds used in this mock recall election were smaller than what they recommended to the government as this is just a simulation.
The e-voting platform was specially developed by Bersih's technology partner Regov Technologies and Fann assured that voters will be able to participate securely and conveniently online.
Other constituencies that had their MPs or assemblypersons defecting to other parties or coalition, who are interested in holding a similar mock recall election, can contact Bersih for more information.
Further details about the Tebrau simulated recall election can be found here. - Mkini