Businessperson Deepak Jaikishan has gone to the Federal Court once more to reinstate his conspiracy lawsuit against former premier Najib Abdul Razak.
This time, the businessperson filed an application to review the apex court's decision on Friday last week to deny his bid for leave to commence an appeal to reinstate two civil actions against Najib and five other respondents.
The others are the Najib's wife Rosmah Mansor, former Tabung Haji chairperson Abdul Azeez Abdul Rahim, Boustead Holdings Berhad and its subsidiary Bakti Wira Development Sdn Bhd.
Through one civil suit against Najib, Rosmah and Azeez, Deepak (above) and two other plaintiffs - his brother J Rajesh and the siblings' company Radiant Splendor Sdn Bhd - claimed they suffered losses as a result of the purported conspiracy.
The second civil action, involving an alleged land deal, had Najib, Rosmah, Boustead and Bakti Wira named as defendants.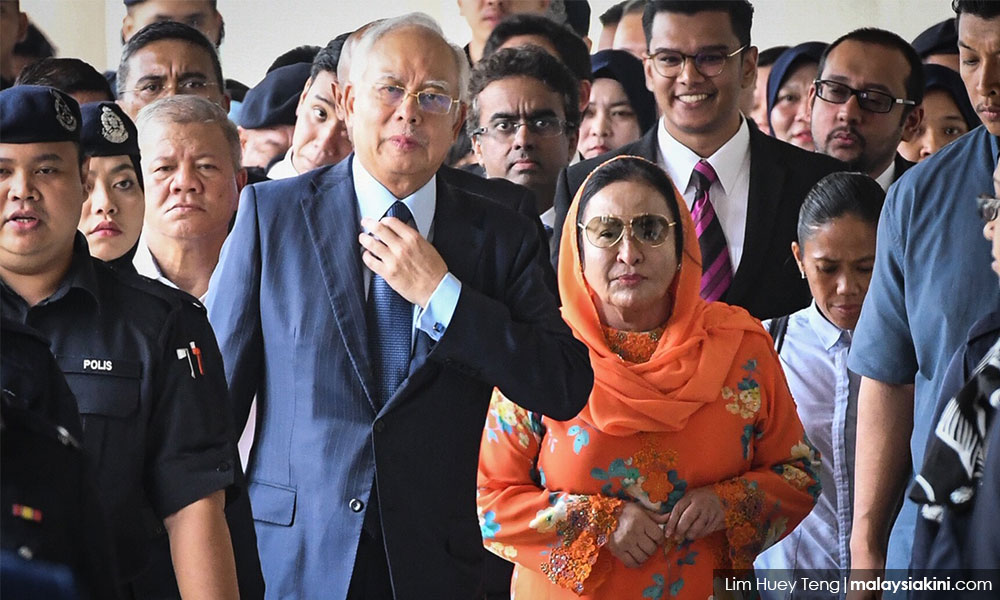 Alleges abuse of power
In a media statement today, Deepak said the plaintiffs have filed the apex court review application as the civil suits involved "alleged abuses of power, misfeasance in public office and conspiracy which had caused me severe prejudice".
"As my claims were struck out, these matters will not be the subject of trials and unfortunately not have the opportunity to be heard by the entire nation through a full trial.
"Whilst I respect the decisions of the courts, however, given the nature of the alleged wrongful conduct, and abuse of power, I have instructed my solicitors to file applications pursuant to Rule 137 of the Rules of the Federal Court 1995 to review the said decisions of the Federal Court denying me leave to appeal and the proper forum of a full trial to expose the despicable malfeasance by Najib and his cohorts," Deepak said.
On Friday, the three-person Federal Court bench - presided by Court of Appeal President Rohana Yusuf - ruled it found no flaw or error in a Court of Appeal decision on April 29 this year, that dismissed an earlier appeal by the three plaintiffs to reinstate the suits.
The Kuala Lumpur High Court had previously dismissed the lawsuits.
Through the civil action against Najib, Rosmah and Azeez, the plaintiffs claimed that the defendants had committed the tort of conspiracy, fraud, malfeasance and abuse of process.
In regard to the civil action involving Bakti Wira, Deepak claimed that a land deal caused his company to incur huge losses. - Mkini