Rafizi Ramli's clear win for the deputy president's post at PKR, which will be formalised next month, augurs well for a resurgence of the beleaguered party provided it closes ranks, makes some hard decisions and works with its core partners.
Rafizi is known as a tireless worker - he throws his heart, soul and mind into what he believes in. His contribution to Pakatan Harapan's victory in GE14 is considerably under-rated in favour of that old fox, Dr Mahathir Mohamad, who conned a whole nation into believing he won the elections for Harapan.
Those who know and have worked with him give Rafizi a lot of credit for the GE14 victory through his relentless campaigning and his data-based strategising using results of surveys from Invoke, the non-profit research outfit he set up and managed. Not to mention, his numerous exposes, one of which landed him at the doorstep of prison and cost him to forgo an MP's seat at GE14.
In fact, Rafizi was one of the few - very few - who predicted that Harapan would win GE14 while people like Mahathir said after the elections that Harapan's manifesto was flawed because Harapan was not expected to win, an excuse not to implement parts of the manifesto.
A video produced barely two weeks before the May 2018 elections by one of our social commentators, Allan Perera, who adroitly uses song and pictures to send his messages across, exemplifies Rafizi's role better than any article can.
Raucous call
While there is a raucous call by some for PKR president Anwar Ibrahim to step down and make way for Rafizi, that's not what Rafizi or the party wants. Anwar returned unopposed as PKR president after all, and Rafizi went for the number two position. Is that not clear enough?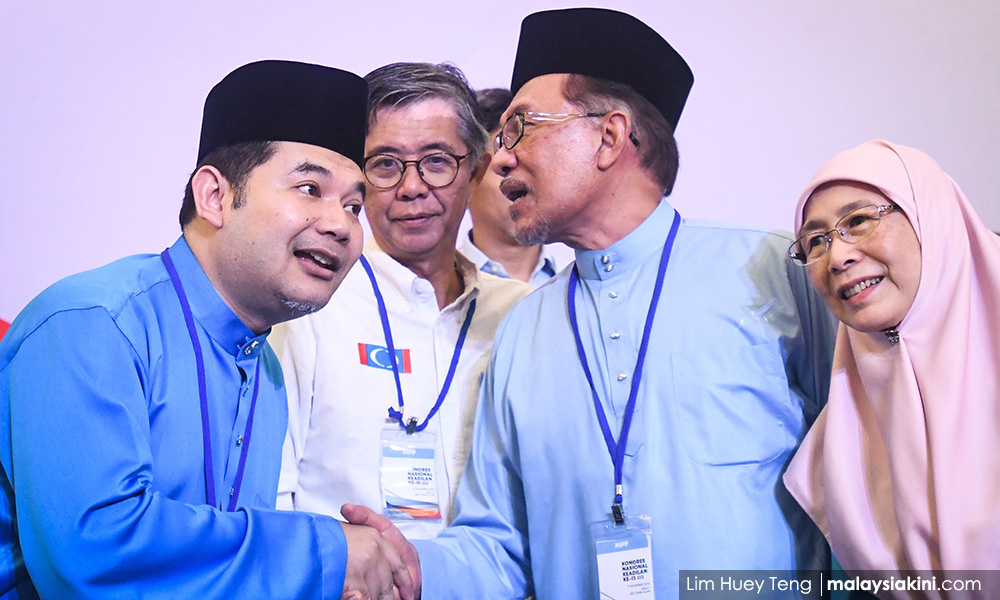 Any move to dislodge Anwar at this stage from the top position will simply lead to a split in the party which PKR simply cannot afford. Instead, Anwar and Rafizi can offer a formidable combination to lead the charge to wrest power from Umno and their allies.
Anwar still has considerable stage presence and great oratory skills, and an ability to move the crowd in a way that few can. What he needs is the right message to the rakyat in terms of what his goals are and how he will achieve them.
Rafizi is a thinker, an idealist even, who wants a better deal for all but whose thinking is grounded on data. He is smart, has an impressive biodata, was a top student at various institutions including the Malay College at Kuala Kangsar, and he has all the qualifications - an engineer and chartered accountant, and top corporate responsibilities within the Petronas group.
He is passionate, he is articulate, he is effective, and perhaps most of all, straight and honest. He is one of the best politicians, if not the best, around. He and his team (three of the four party vice-presidents are from his camp) can give Anwar the plan, the way to move forward, and communicate it to a nation hungry for some solutions to all the problems it is facing.
It is definitely wrong to move against Anwar - strategically, logically, morally and tactically. Strength is in unity and not one person upstaging the other but using the power of the entire team. Rafizi knows that, which is why he went for the number two position.
What is very clear is that there is now a succession plan within PKR. Rafizi is the natural successor to Anwar and behind him is a very capable team to rival the best in any of the other political parties - a younger team free of the baggage of Umno links and who is by all accounts, honest as well.
'Holy trinity'
The first order of the day is to forget about this big tent nonsense which will simply group together people whose motives, backgrounds and most importantly, track records, are rather suspect as I explained here. You don't want to win GE15 and lose power like before. The lesson should have been learnt.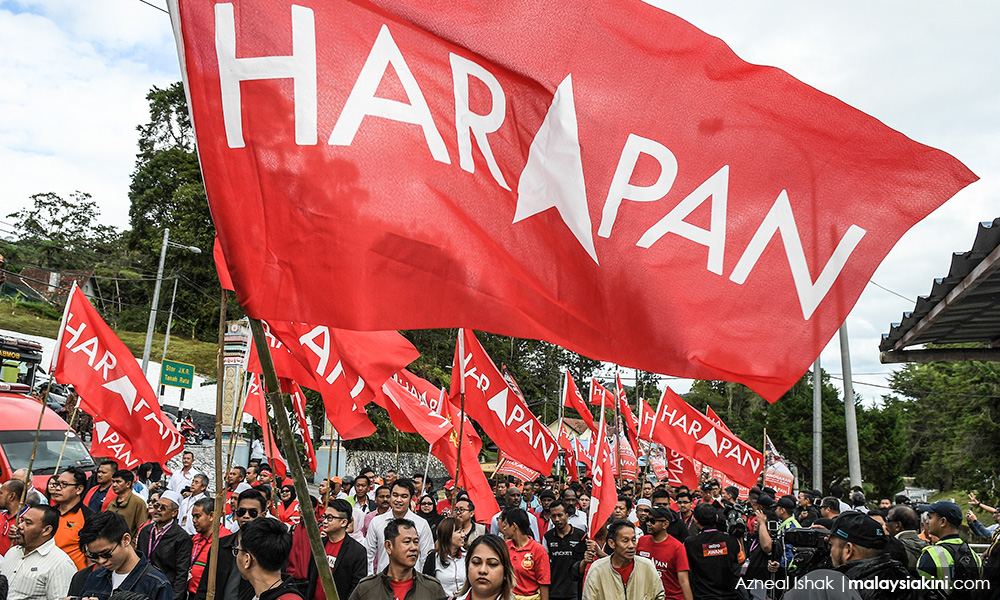 The holy grail should be to just stick to the holy trinity of PKR, DAP and Amanah - all else can stand on their own if they don't want to join these three parties and take their chances as to whether they will be chosen. Talk about alliances and broader coalitions after the elections.
Common sense dictates that potential candidates and alliances are not chosen with potential traitors - both within and outside the party. PKR - and Harapan - must agree with one voice to work together but alone with each other. No Muda, no Warisan, no Bersatu. The best is to go with the three core parties and carefully chosen candidates to minimise frogs.
The next order of business is to come up with a strategy and tactical plan for execution, yes a manifesto too, which would excite the rakyat. And shake them off their seeming indifference to what is about to happen to them.
Surely most Malaysians can't be indifferent to who rules them - Anwar/Rafizi, Anthony Loke, and Mohamad Sabu on the one hand and Ahmad Zahid Hamidi, Ismail Sabri Yaakob, Najib Abdul Razak and Abdul Hadi Awang on the other.
Simply press the message home effectively - tell the rakyat what they will face if Umno and its allies are returned and what Harapan can give them and why it will be better. And remember to target the right messages depending on the interests of the groups targeted.
Time is of the essence and it is necessary that PKR/Harapan get a move along right now. If Rafizi is allowed to use his full organisational and strategic capabilities, he will be a very valuable ally to Anwar and a winning addition to the team who can help Harapan take the next elections.
There is still hope for Harapan at GE15. - Mkini
---
P GUNASEGARAM, a former editor at online and print news publications, and head of equity research, is an independent writer and analyst.
The views expressed here are those of the author/contributor and do not necessarily represent the views of MMKtT.