Following PKR's central election committee's announcement of the unofficial results of the party polls last night, Malaysiakini spoke to several PKR Youth leaders on the outcome of the polls.
Speaking to Malaysiakini, Negeri Sembilan PKR Women's chief Wan Zulaika Abdul Kahar felt that former Pandan MP Rafizi Ramli winning the party's deputy president post signalled a shift in PKR's political landscape.
"The wave of reforms brought by Rafizi to some extent influenced the votes in PKR's election. Thus, three out of four vice-presidents brought in by Rafizi won in this election," she said, noting that the winning candidates all possessed a good reputation.
"PKR's image looks weak after the Sheraton Move and no proactive efforts have been taken to restore the people's support to the party.
"A fresher voice is needed to bring the spirit of struggle to face the 15th general election which is expected to be held this year," she added.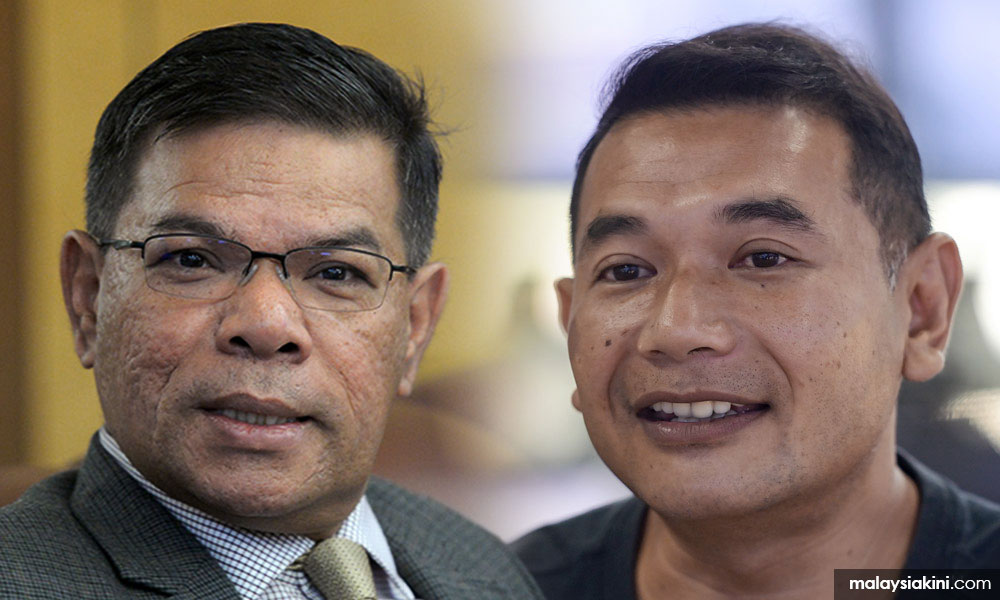 On a separate note, she also said that the "big tent" strategy pushed by incumbent secretary-general Saifuddin Nasution Ismail was not receptive to certain groups including youth members.
Triumph at general election
She argued that this was because many in the party feel that PKR can triumph in future general elections and that the movement to do so should start immediately.
While Rafizi's party election rival Saifuddin Nasution's main campaign message had been "diplomacy", Rafizi has disagreed with calls by some Harapan leaders who are in favour of a "big tent" strategy.
Speaking to Malaysiakini, Shah Alam deputy division chief Mohd Najwan Halimi congratulated those elected yesterday.
"The decision made by PKR members clearly shows that the majority of members want change as well reforms, particularly related to the party's preparations leading up to the 15th general election.
"The election of Rafizi as deputy president; Amirudin Shari, Nik Nazmi Nik Ahmad and Chang Lih Kang as vice-presidents (all of whom are in their 40s) shows that the majority of PKR members have thrown their trust and hope behind a generation of young leaders in PKR in helping Anwar Ibrahim lead the party.
"This also proves that PKR - since its inception - has never been scarce of leaders and always provided space for young people who believed in reforms to chart the direction of the party," he said.
Najwan called for all levels of the party leadership to unite, set aside any tribalism within the party, and concentrate their efforts on serving the party as the 15th general election draws nearer.
Showdown between student activists
The party's Young Professionals Bureau chairperson Jhen Pei Seah observed the similarities between both PKR Youth chief candidates in the recent election - which include their student activism backgrounds.
"Even though Adam Adli Abdul Halim is still relatively new to the party, his great works have spoken for him.
"Hence, most of the youth members have chosen him as the PKR Youth chief, even though the race was quite close between Adam and Fahmi Zainol," she said.
Wan Zulaikha said that among the two candidates, Adam appeared to be the more convincing choice to youth members.
"Adam and Fahmi were seen to have a 50-50 chance at the start of the election, but as the results came out yesterday with a majority of 2,000+, it showed Adam was much more liked and his leadership had tackled voters.
"Nevertheless, both figures have played key roles and carried responsibilities in the party in the right way," said Wan Zulaikha.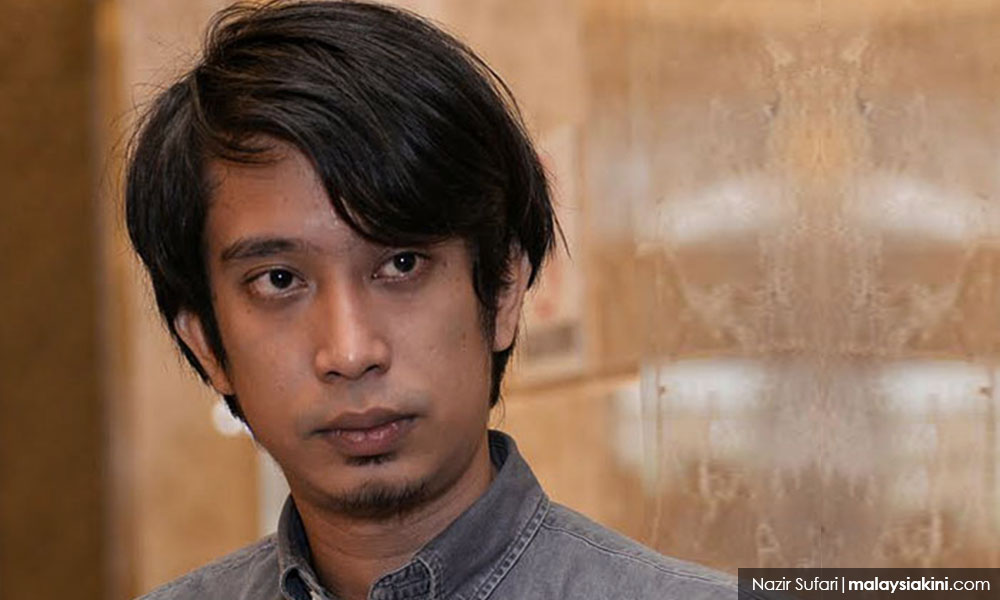 It is understood that Adam has won the race to be PKR Youth chief by a lead of 1,762 votes, in an unofficial election tally sighted by Malaysiakini.
Adam was sighted as having 13,650 votes, while rival Fahmi had garnered 11,888 votes in the party polls.
Bring in the new
Yesterday's election results saw many notable figures within the party ousted from their previous posts as division chiefs.
This included PKR veteran Tian Chua and Hang Tuah Jaya MP Shamsul Iskandar Mohd Akin.
Shamsul Iskandar was defeated by Md Rafee Ibrahim in the battle for the Hang Tuah Jaya division chief in Malacca, while Chua was unseated as the division chief in Batu, Kuala Lumpur by former protege-turned-rival P Prabakaran.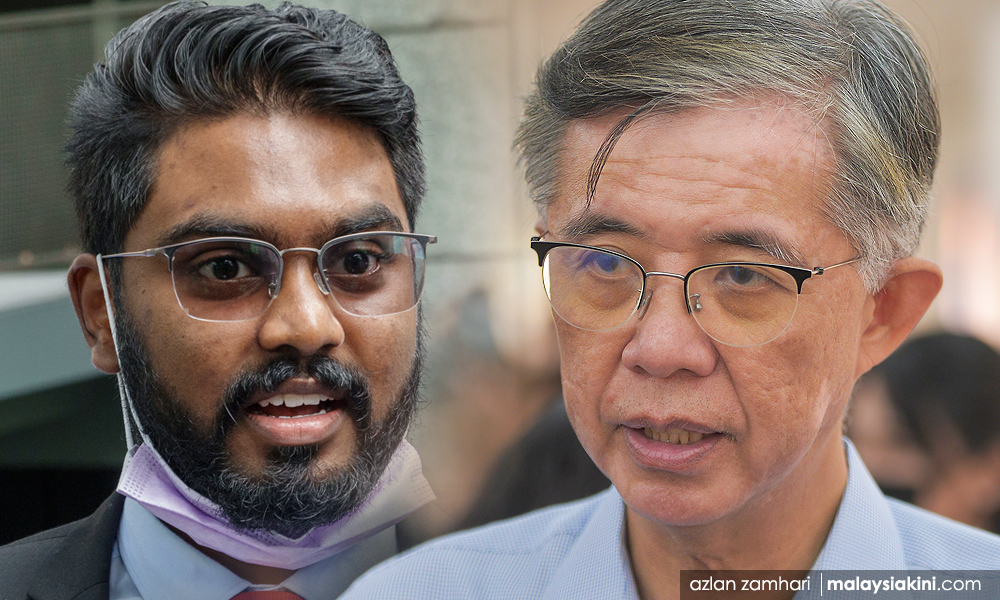 Commenting on the trend, former student activist Fahmi Zainol told Malaysiakini that many in the party wanted to see new faces.
"Many seats, especially the results in Batu, have shown that the leadership, or members, want to see 'new faces' - not that they do not like 'old faces' (party veterans), old faces needed by the party have to be individuals who are loyal and devoted to the party," he said.
He observed that this was the case for party veterans who are mired in controversy, naming Chua when he previously contested in Batu and was defeated by young leaders - who were more firm and offered a fresh vision.
"That's the voice of the grassroots. I think this is necessary, to give opportunities to new people in the party," said Fahmi.
In the 2018 general election, Chua backed Prabakaran after the latter was disqualified from contesting the Batu parliamentary seat.
However, the gulf between them grew after the Sheraton Move political coup, which saw the collapse of the Pakatan Harapan federal government due to defections.
Chua was sidelined due to his association with former PKR deputy president Azmin Ali, who defected to Bersatu.
Notably, Chua was harassed and assaulted by angry party members after the Sheraton Move in 2020.
Following this, Chua announced the setting up of an NGO called Daya, which critics claimed was linked to Azmin, a claim Chua denied.
Ultimately, Chua remained with PKR and continued to back PKR president Anwar's leadership.
Rodziah wins women's chief
The party's women's wing also saw wins for Rafizi's camp as Batu Tiga assemblyperson Rodziah Ismail took the women's chief post.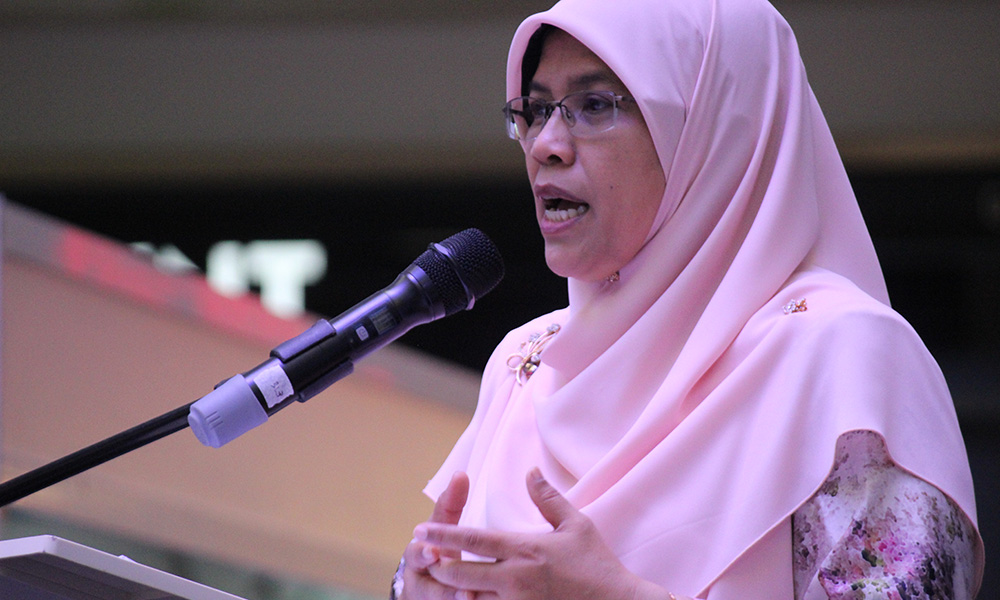 According to unofficial results, Rodziah had beaten Senator Fadhlina Sidek in a narrow contest for the wing's top post.
PKR's Student wing chairperson Syamil Luthfi told Malaysiakini that based on previous experiences of working with the Batu Tiga assemblyperson through the student wing, Rodziah was deserving of her victory yesterday.
Describing Rodziah's efforts in assisting the PKR Student wing over the years, he suggested this showed the strength of her character.
"Even though she is not a senior politician in our party, her experience, her knowledge, her wisdom is very much needed to bring this party forward," he said.
Rodziah won 21,962 votes against Fadhlina's 21,502. Rodziah is allied to Rafizi. - Mkini