DAP secretary-general Anthony Loke Siew Fook has denied a claim that he and other MPs from the party are throwing their support behind Bersatu president Muhyiddin Yassin to become prime minister again.
This comes after Warisan president Shafie Apdal revealed the contents of a conversation he had with Muhyiddin (above, left), which he claimed to have happened two months ago, where the Pagoh MP allegedly said he has secured the support of 119 MPs after negotiating with Loke and Pakatan Harapan chairperson Anwar Ibrahim.
In a sarcastic response, Loke (above, right) told Malaysiakini today that Muhyiddin would indeed become a prime minister again if such claims were true.
"If that is the case, he would have been sworn in as PM right?
"That is, of course, not true... Do you think that DAP will give our support to Muhyiddin?" he said in a text message.
Yesterday, several media outlets quoted Shafie saying that Muhyiddin called him two months ago seeking his support in a bid to retake Putrajaya.
"He called me two months ago. He said brother, I already have 119, I have negotiated with brother Anwar, with Anthony Loke.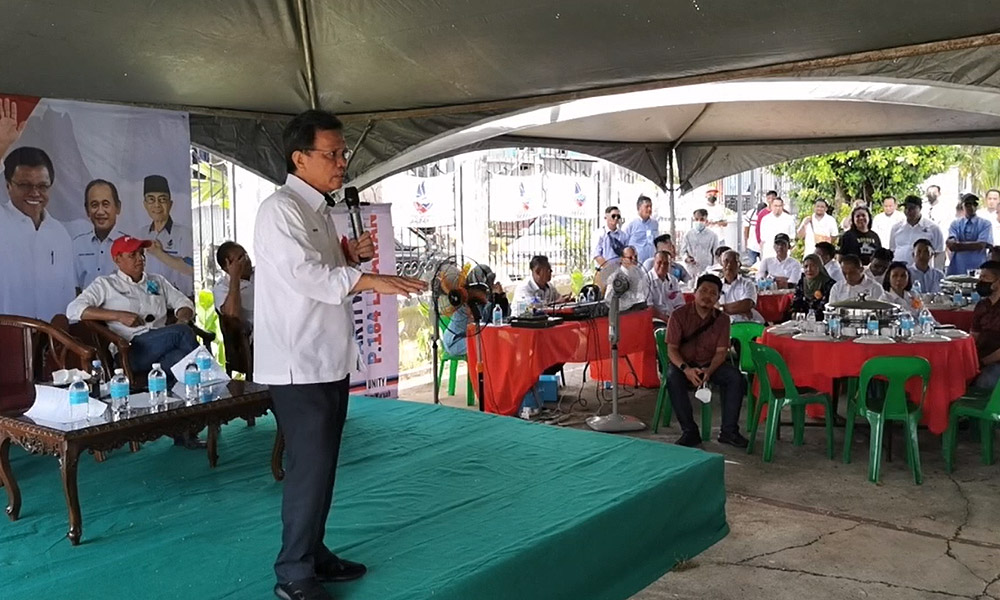 "This was what he told me... Even without Warisan, I already have 119.
"So I told him, Tan Sri, if you already have enough, then you proceed, I will not follow you," Shafie said in his speech to a crowd at a Warisan event in Kota Kinabalu, Sabah. - Mkini