As animal feed imports drive up the price of poultry, a local large-scale grain corn farmer is urging more investment from private and government-linked companies in cultivating the crop which makes up the bulk of animal feed content.
Pointing to neighbouring Indonesia whose grain corn farms can sustain its animal feed demand, he said investment in grain corn farming could reap high net profits of up to 20 percent.
With no end in sight, prices had already skyrocketed by 217 percent from RM900 per tonnes this time last year to the current price of RM1,950 per tonne, said self-made young agro-entrepreneur Ramana K Naidu.
"We need GLCs and public-listed companies to invest in farmers in this industry to improve their yield with high-tech machinery and data-driven agricultural solutions," said Ramana.
The founder and group chief operating officer of Famox Group of Companies said planting grain corn was about the scale which required large parcels of land for a profitable yield which discouraged most traditional farmers who hold smaller plots of land.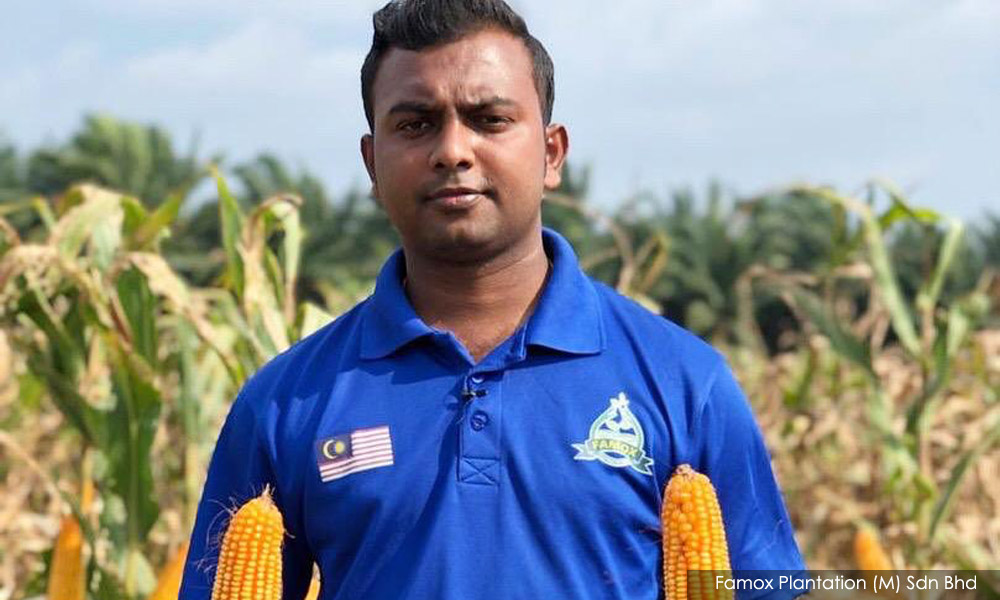 Largest corn plantation
Ramana's Famox Plantation (M) Sdn Bhd runs the largest grain corn plantation in Malaysia on 323.7ha of land in Kedah.
"If you plant on a small scale, you cannot see returns on investment. Although ours is like a mini plantation, we need to grow to at least 5ha and we need investors with the land we can cultivate," said Ramana.
He said grain corn can also be cultivated on newly planted oil palm plantations for a lucrative intercropping system.
Money flowing out
The weakening ringgit and supply disruption in grain exporting countries has pushed the cost of poultry farming by 70 percent, resulting in a shortage of supply of poultry meat, the government said.
Malaysia imports 90 percent of its animal feed needs, which include grain corn, soy, and wheat.
Naidu said billions of ringgit were flowing out of the country on animal feed imports.
"In 2019 we imported 3.7 million metric tonnes of grain corn from Brazil, Argentina and Mexico and our demand grows by 5 percent every year.
"Last year we imported close to four million metric tonnes of grain corn alone at the cost of RM6 billion," he stated.
Apart from climate change, exporters of grain corn were facing a sudden increase in demand after Russia's invasion of Ukraine.
Supply disrupted by war
Ramana explained that Ukraine was also exporting grain corn to Europe but when Russia went to war with them, their supply was disrupted and their importers resorted to the same countries Malaysia was buying from.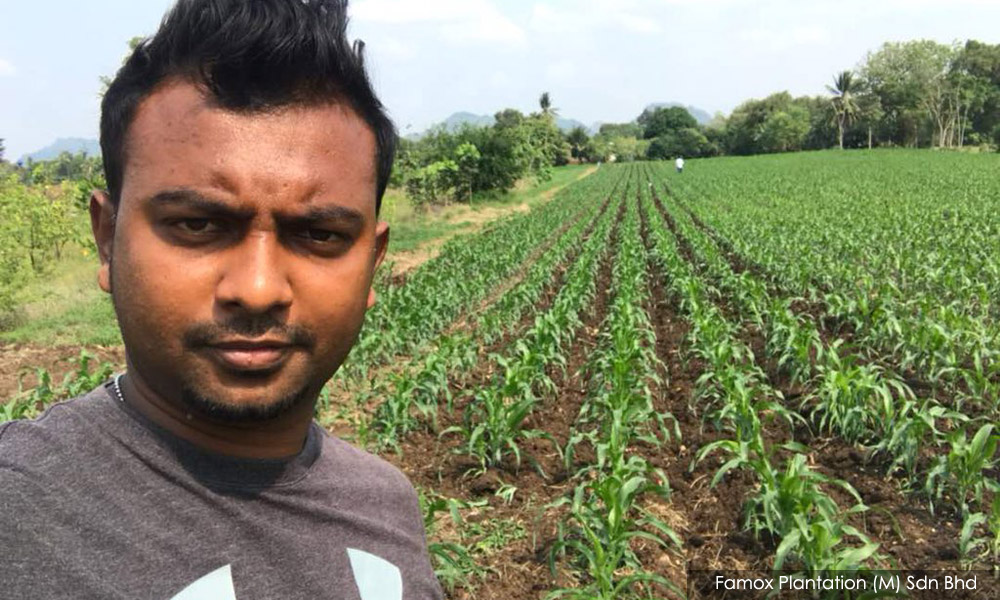 With no end to soaring feed prices in sight, Ramana said the Malaysian government needed to raise the ceiling price of chicken from RM8.90 to at least RM9 or RM10 per kilogramme.
This, he said, would help farmers stay afloat and stave off "integrators" from opting for other measures that will cut their costs.
He explained that integrators were large companies that supplied baby chicks and animal feed to farmers and bought them back as adult fowls at an agreed price.
"They are running at a loss because they have had to absorb the increase in the cost of the animal feed.
"The government needs to increase the base rate taking into account the input material like the feed," he said.
He warned that if the current rate did not change, the poultry shortage could persist and Malaysians may need to contend with slimmer chicken.
Ramana, who also has stakes in poultry and dairy farming, estimated the price of one chicken to go as high as RM30.
Palm oil an alternative
Venturing into growing grain corn in 2016, he said Malaysia was not even producing 0.001 percent of the corn grain needed in local poultry farms.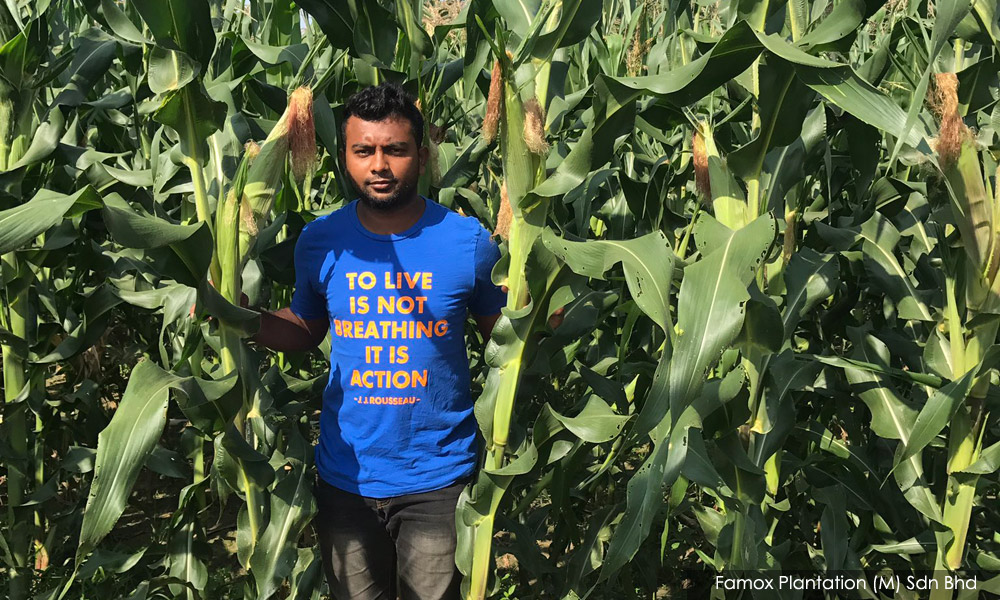 However, Famox only sells 40 percent of its 3,000 tonnes of annual yield and uses 60 percent for its poultry farm.
"We supply 70,000 chickens every 35 days to the Lotus's (formerly Tesco Lotus Supercentre) retail chain and hope to produce 500,000 chickens per year by 2023," he said.
Having travelled to Thailand, Indonesia and India to learn grain corn farming, Ramana said Indonesia was self-sufficient, producing 20 million metric tonnes of grain corn and diversifying into other forms of chicken feed.
He said Indonesia had developed their palm kernel cake into chicken feed and another option was the combination of the sorghum plant with the black soldier fly larvae.
"Malaysians, too, could look into using our palm kernels to reduce our reliance on importing the grain," he explained. - Mkini