PKR deputy president Rafizi Ramli today said he has yet to receive any invitation from Umno to attend the party's annual general assembly (AGM) scheduled to be held in Kuala Lumpur next month.
Online portal Free Malaysia Today quoted Rafizi (above) as saying that any decision on attending Umno's AGM - to be held on Jan 11 to 14 - will be decided collectively by PKR as a party.
"If we receive an invitation, then the process is that it will be brought to the party's political bureau.
"So I will wait if the matter (invitation letter) has been formally raised," the Pandan MP reportedly said at a press conference held at his constituency this afternoon.
He added that further queries could also be directed to PKR secretary-general Saifuddin Nasution Ismail as the leader in charge of official correspondence.
Unfazed by 'incompetent' jibe
Meanwhile, Rafizi, who is also economy minister, also reportedly reassured that the government will continue to protect and assist small and medium industry players in light of China's latest Covid-19 surge.
Among others, he said this includes a move to retain the current electricity tariff for domestic users and SMEs.
"We are doing all we can within our means to assist SMEs.
"But of course, there needs to be close monitoring. Look at details of the value chain that starts with the importers, whether something will happen in China or other countries," Rafizi was quoted as saying.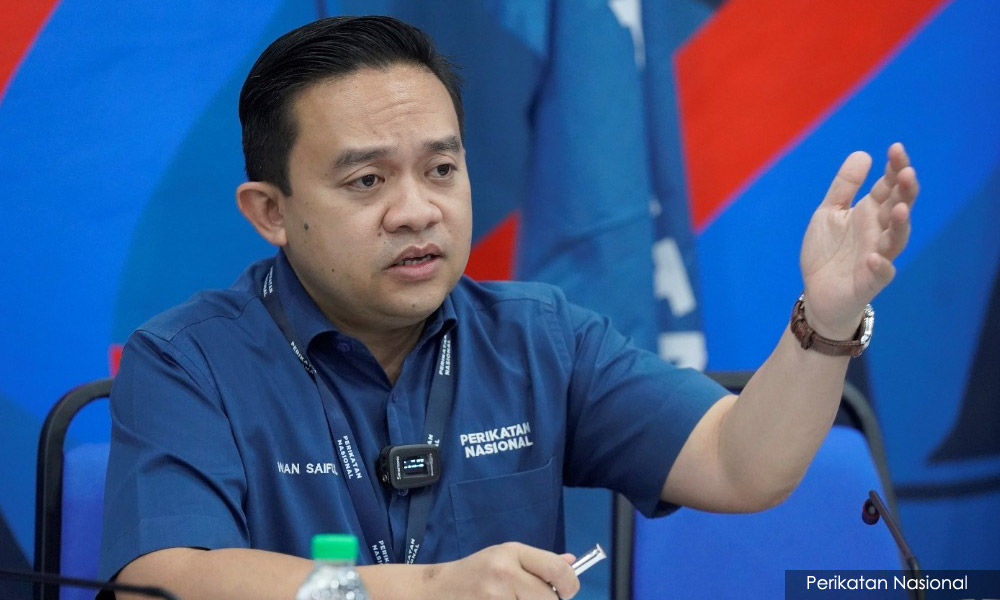 Responding to Bersatu information chief Wan Saiful Wan Jan who had previously dismissed him as incompetent, Rafizi said he remains unfazed.
"Between comments from residents in Pandan and Wan Saiful, I pay more heed to comments by the residents," he stressed.
Previously, Wan Saiful had urged Prime Minister Anwar Ibrahim to replace Rafizi, whom he described as "arrogant and incompetent" with Titiwangsa MP Johari Abdul Ghani.- Mkini