Amidst concerns over a possible surge of Covid-19 cases, Selangor Menteri Besar Amirudin Shari intends to discuss methods to increase the state's related protocols.
The Gombak MP said that he would call for a meeting with state excos on Jan 3 regarding the matter.
"I will call in the health director and the health executive councillor (to discuss) the extra effort we can take (to handle the situation).
"This includes monitoring Covid-19 clusters, especially through reporting and tracking.
"I think it is fair for them (travellers) to come in (Malaysia) and register with the Selangkah or MySejahtera applications as they are high risk," he said when met by reporters.
Amirudin was commenting on passenger arrivals from China, following the country's abrupt cessation of Covid-19 curbs, including allowing overseas travel starting Jan 8.
Health Minister Dr Zaliha Mustafa previously said her ministry will adopt new measures in response to the developments in China and the possibility of new Covid-19 variants emerging from the country's outbreak.
She said all visitors from China will be screened and those who are found to have a fever or other symptoms will be referred for further testing.
Further, all patients suffering from an influenza-like illness and severe acute respiratory infections who visited China within 14 days, or have been in close contact with someone who visited the country in the same period, will be subjected to RTK-Ag Covid-19 tests.
Safe space for motorsports
Earlier, Amirudin officiated the launch of the APWCrew motorsport circuit, which the Selangor state government assisted in setting up.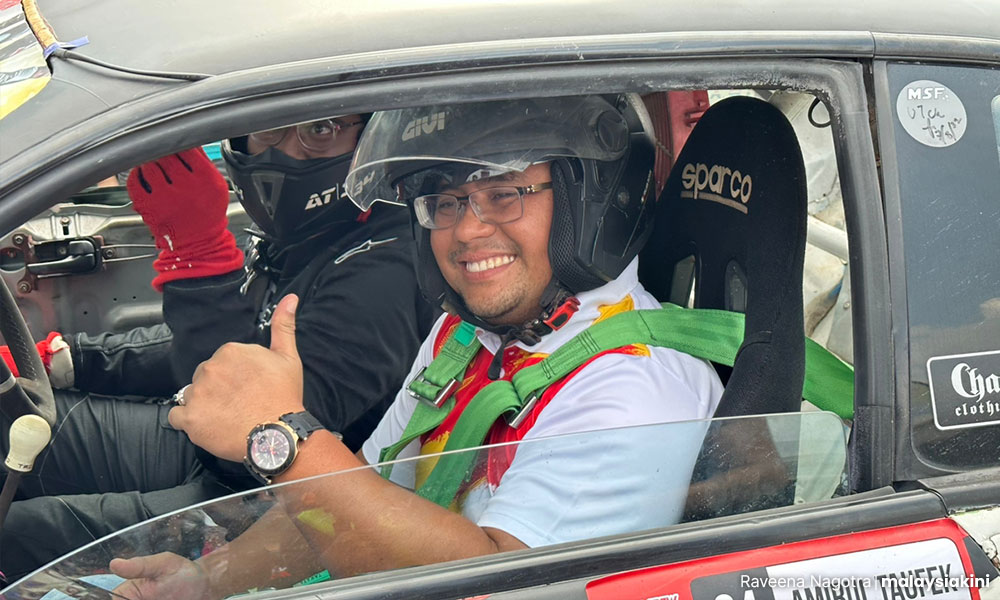 Amirudin hoped that the space would provide a safer environment for motorsport and automotive activities such as by requiring the use of seatbelts and helmets.
"I hope they (automotive enthusiasts) will be given the space to reduce the number of accidents," he said, adding that the state government will monitor its safety.
According to APWCrew, no circuits have been available for automotive enthusiasts to carry out drifting and autocross competitions since the closure of Speed City KL in 2015.
APWCrew circuit co-director Hanizam Hamzah said that drift events have dwindled in recent years as new drivers were not given the opportunity to hone their skills.
Co-director Halmi Khalid also said that the circuit was opened with hopes to groom drivers to compete in international competitions.
Halmi added that the circuit can cater to other activities such as go-karting, advanced driving courses, and automotive gathering activities. - Mkini