The trial of a woman, who drew controversy over her stand-up routine at a comedy club in Taman Tun Dr Ismail (TTDI) in Kuala Lumpur, has been fixed for four days beginning March 20 next year.
Lawyer R Sivaraj, who is acting for the accused, Siti Nuramira Abdullah, confirmed today that the Kuala Lumpur Sessions Court fixed the full hearing dates for March 20 to 22 and April 17, 2023.
"The trial would be before Sessions Court judge Nor Hasniah Ab Razak," the counsel told Malaysiakini this afternoon.
Sivaraj explained that the legal team for Siti Nuramira (above) had previously sent a letter of representation to the Attorney-General's Chambers (AGC) over her criminal charge of causing enmity and ill-will, but that prosecutors did not agree with the representation.
In a letter of representation, the accused party proposes a way to resolve a legal matter, such as via the withdrawal of charges, or for a lesser charge to be put forward.
Sivaraj said Siti Nuramira had also decided not to proceed with the mounting of a separate legal challenge over the legality of a law that curtails freedom of speech and expression.
Previously, Malaysiakini reported the lawyer as saying that his client was mulling whether to file the legal challenge over the validity of Section 298A of the Penal Code, under which she was charged over the controversial stand-up routine earlier this year.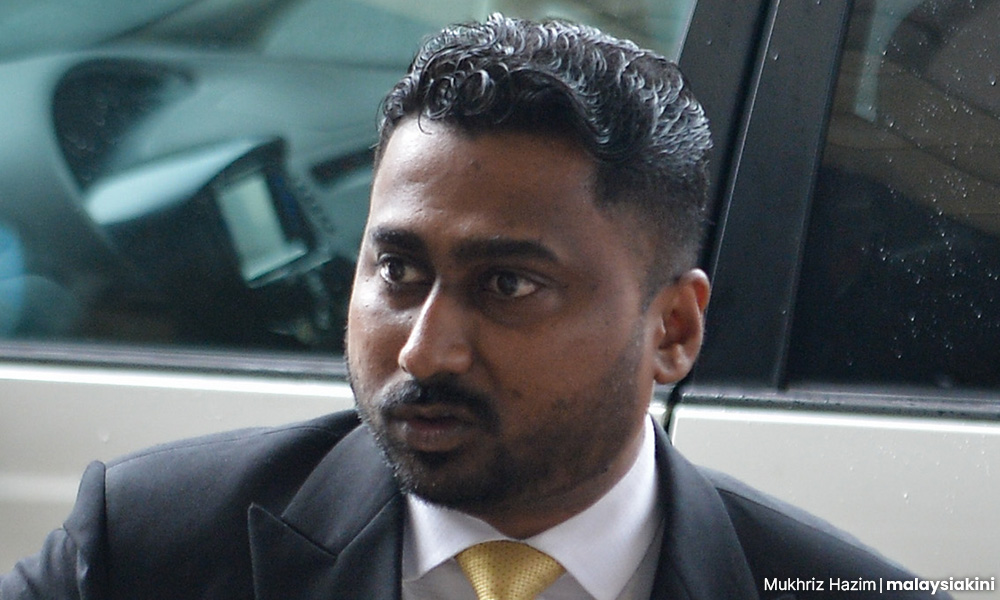 Sivaraj was also then reported to have said the defence team was mulling the feasibility of sending a letter of representation to the AGC over the matter.
Back in the Sessions Court on July 13, Siti Nuramira was charged under Section 298A, a provision that deals with the offence of causing disharmony, disunity, enmity hatred, ill-will, or prejudicing maintenance of harmony or unity, on grounds of religion, between persons or groups of persons professing the same or different religions.
According to the charge, she was alleged to have committed the offence by claiming she memorised 15 juzuk (chapters) of the Quran, then disrobing from her baju kurung and taking off her tudung during the performance at the Crackhouse Comedy Club in TTDI, around 6pm on June 4.
Jail term if found guilty
The 26-year-old could be jailed for up to five years. She is out on bail of RM20,000, which was raised through crowdfunding.
Previously, a video of a woman who was alleged to be Siti Nuramira, who took off her headscarf and baju kurung on stage at a comedy club, had gone viral on social media.
On July 13, before the Sessions Court in Petaling Jaya, her boyfriend, Alexander Navin Vijayachandran, was charged for sharing the video on his Instagram and YouTube accounts.
His criminal case was laid out under Section 233(1)(a) of the Communication and Multimedia Act 1998.
The provision criminalises the improper use of network facility to make or transmit any communication which is obscene, indecent, false, menacing or offensive in character with the intent to annoy, abuse, threaten or harass another person.
As per Section 233(3) of the same Act, Alexander faces a fine not exceeding RM50,000, jail time up to a year, or both.
The 38-year-old was also released on bail of RM20,000, which was also raised through a crowdfunding campaign. His case has yet to be fixed for a full trial.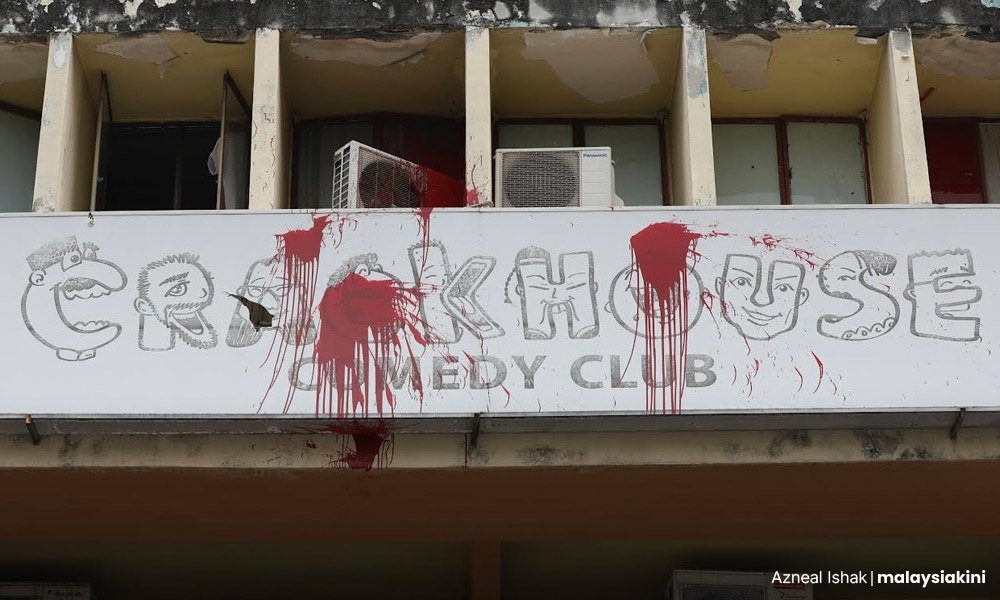 Following the incident, the comedy club's operating licence was revoked by the Kuala Lumpur City Hall (DBKL), effective July 30, and the club was also targeted by vandals.
On July 22, Crackhouse Comedy Club owner Rizal Van Geyzel was also charged in the Kuala Lumpur Sessions Court, following scrutiny over his comedy performance.
The following month, it was reported that the 39-year-old was permanently blacklisted by DBKL from registering a business licence in Kuala Lumpur.
Rizal and Crackhouse Comedy Club co-owner Shankar R Santhiram then sent a legal letter to Kuala Lumpur Mayor Mahadi Che Ngah over media reports on the club's licence being revoked, with a permanent ban imposed on its owners from registering any business in the nation's capital.
The duo claimed that they received no official notice from the Kuala Lumpur City Hall (DBKL) on the matter. - Mkini