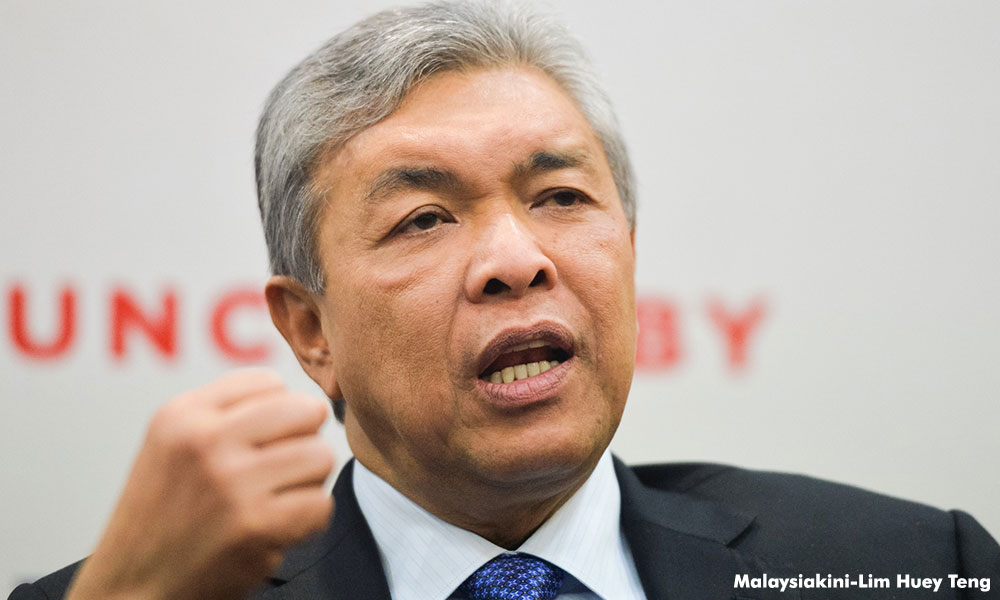 Deputy Prime Minister Ahmad Zahid Hamidi has not ruled out the possibility of creating another deputy inspector-general of police (IGP)'s post especially to address the terrorism threat.
Ahmad Zahid, who is also the home minister, said the proposal to re-establish the anti-terrorism unit in the Royal Malaysia Police could also strengthen and expand the number of personnel in the terrorism unit.
"I don't refute, don't confirm and don't want to deny the analysis made through the newspaper (English) on the need to create a second deputy IGP's post because as home minister, who chairs the Police Force Commission (PFC), the announcement will only be made after the meeting (either) to confirm or reject the proposal concerned.
"Nevertheless, there is a need to create another deputy IGP's post and re-establish the anti terrorism unit because we are not only aware the terrorist threat is growing in the region but we must know that the police force needs to strengthen and expand further its personnel in the terrorism unit by upgrading it to a department in Bukit Aman," he told reporters after opening the Batu Pahat Umno delegates meeting today.
For a candidate to be appointed as the second deputy IGP, the confirmation will only be made upon approval by the PFC other than obtaining the consent of the Yang Di-Pertuan Agong, on the advice of the prime minister.
Ahmad Zahid was commenting on a report by a local English daily that PDRM was undergoing a major reshuffle, which would see another deputy IGP post and the upgrading of the anti terrorism unit to the status of a department.
At present, the unit has 200 personnel.
- Bernama