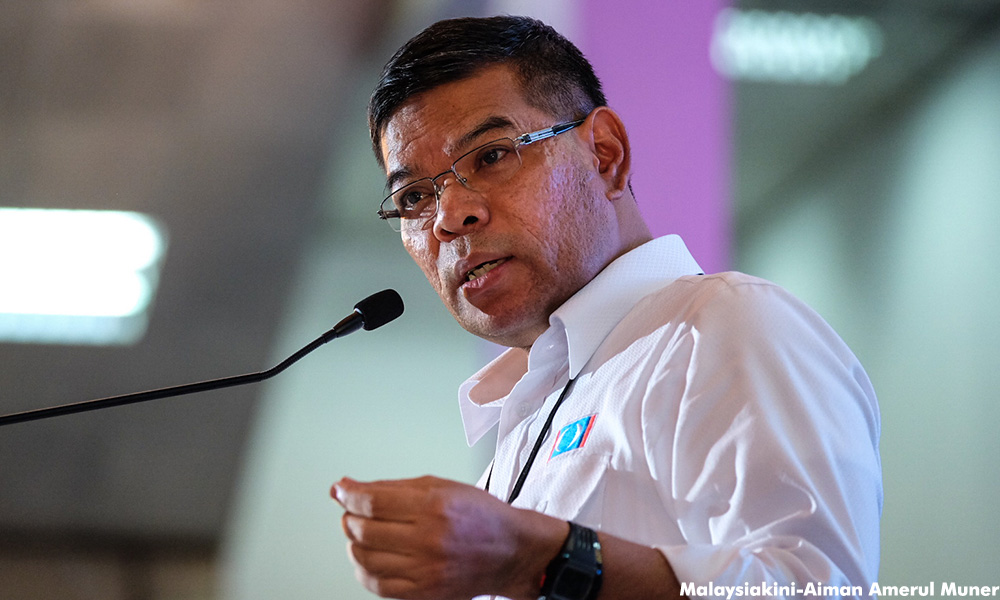 If Pakatan Harapan takes over Putrajaya, it will work to recover funds that have been lost abroad through graft, said PKR secretary-general Saifuddin Nasution Ismail.
He cited the 1MDB scandal, which he said has drawn national attention.
"How sadistic it is that the people's money said to be as much as RM20 billion has been abused by parties linked to MO1 (Malaysian Official 1) for personal purposes," he said in a statement today, citing revelations in the US Department of Justice (DOJ) of various assets the latter has filed suits to seize.
"PKR will work with authorities abroad and with Interpol to ensure they (the criminals) do not run and hide abroad under the guise of political asylum, if Harapan wins the 14th general election.
"Harapan will also undertake special investigations to trace money that has been 'lost', whether through being stolen, or stashed in certain locations or converted to luxury assets that do not benefit the rakyat," said Saifuddin.
He said the BN government's formation of a royal commission of inquiry (RCI) into forex losses two decades ago, although laudable, was allegedly a ploy to divert attention from more serious corruption cases plaguing the country at present.
Only with a change in government will the people see true eradication of corruption, he added.
"Only with reformation and a change in government, can we have an opportunity to overcome this problem (of corruption) in a transparent manner, as compared to keeping in power Umno-BN, which has been embroiled in all sorts of horror stories and issues that bring shame to the nation.
"In fact, if a change in government can be realised, the people will be able to see for themselves all the many cases before this that have not been made public or been reported by the media.
"What they know of now (graft cases) is but the tip of the iceberg," said Saifuddin.
Giving money back to people
The DOJ, in its
latest court filing
to seize assets allegedly bought with money misappropriated from 1MDB, claimed, among others, that Malaysian businessperson Jho Low had gifted a US$27.3 million 22-carat pink diamond to the wife of the unnamed "Malaysian Official 1 (MO1)".
Minister in the Prime Minister's Department Abdul Rahman Dahlan told the BBC last year that MO1 was Najib.
In January last year, attorney-general Mohamed Apandi Ali cleared Najib of any wrongdoing with regard to 1MDB and SRC International Sdn Bhd.
Apandi also claimed that the RM2.6 billion found in Najib's account was a donation from the Saudi royalty.
Saifuddin said funds recovered from graft cases will be used to benefit the rakyat and to eradicate poverty and narrow the income gap.
He said Harapan will also review the country's tax policies so that it does not burden the rakyat.
"I believe the funds that have been siphoned can be returned to the people so that we can rebuild Malaysia, which has been ruined by BN as a result of a failure to end the scourge of corruption, abuse and cronyism that was started by their own top leaders," he added.- Mkini