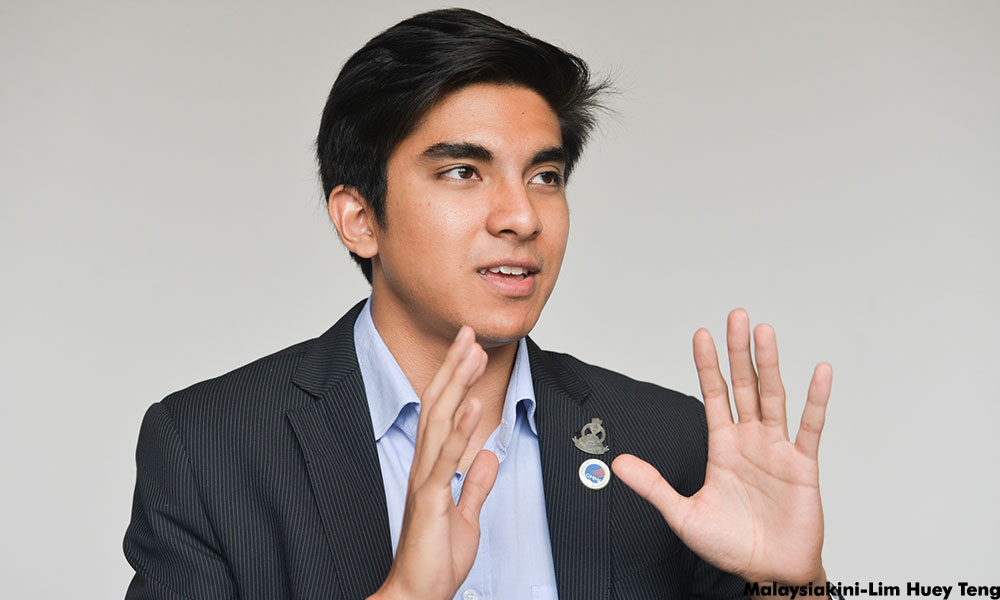 Parti Pribumi Bersatu Malaysia (Bersatu) Youth today reached out to its Umno Youth counterpart in a call to assist about 50,000 National Higher Education Fund Corporation (PTPTN) borrowers from 2010 to 2014.
Bersatu Youth chief Syed Saddiq Syed Abdul said the figure represents a rough estimate of students who had borrowed from PTPTN during the period to fund their diploma, after which they immediately continued to pursue their degrees.
"If it's possible we would like to get the real data (from PTPTN) through cooperating with Umno Youth," Syed Saddiq said at a press conference at the party's headquarters in Petaling Jaya.
Also present was Bersatu Youth exco member Abdul Hannaan Khairy who explained that their estimate was made based on the average annual intake of diploma students at 20 public universities in the five-year period.
"From the 75,000 total estimated diploma students, not all will immediately continue to pursue their degree, so we take the figure of 50,000 students," he said.
Specifically, Abdul Hannaan said that a majority of the students were still required to make monthly payments for their PTPTN loans, despite having been granted an approval on paper to defer the payments until they have graduated.
He pointed out that without a salary, the students could not afford to pay off their loans and as such, many had found themselves being blacklisted under the Central Credit Reference Information System (CCRIS).
"According to PTPTN's latest system (for loans taken after 2014), debtors will not be blacklisted under CCRIS until after they have graduated.
"So, why can't the same be done for those who took the loans before 2014?" he asked.
As a result of being blacklisted, Abdul Hannaan said there were degree-holder students who faced trouble when required to travel abroad, including as a part of their courses.
He added that Bersatu Youth's call to its counterpart in Umno is a sign of willingness to assist all affected youths, rather than compete for political mileage.
The Pakatan Harapan Youth had as part of its 14th general election manifesto proposed that PTPTN deductions need only be made once a borrower earns
RM4,000 a month
and above.
Current regulations require recipients to
begin repaying
their PTPTN loans six months after graduation, with options to defer payment or to convert the loans into scholarships if they obtain a First Class Honours in their degree.
While it does list defaulters on Bank Negara's CCRIS and bans them from travelling abroad, PTPTN also
offers borrowers
loan restructuring services, online direct debit repayment options, EPF repayment options and even discounts.- Mkini