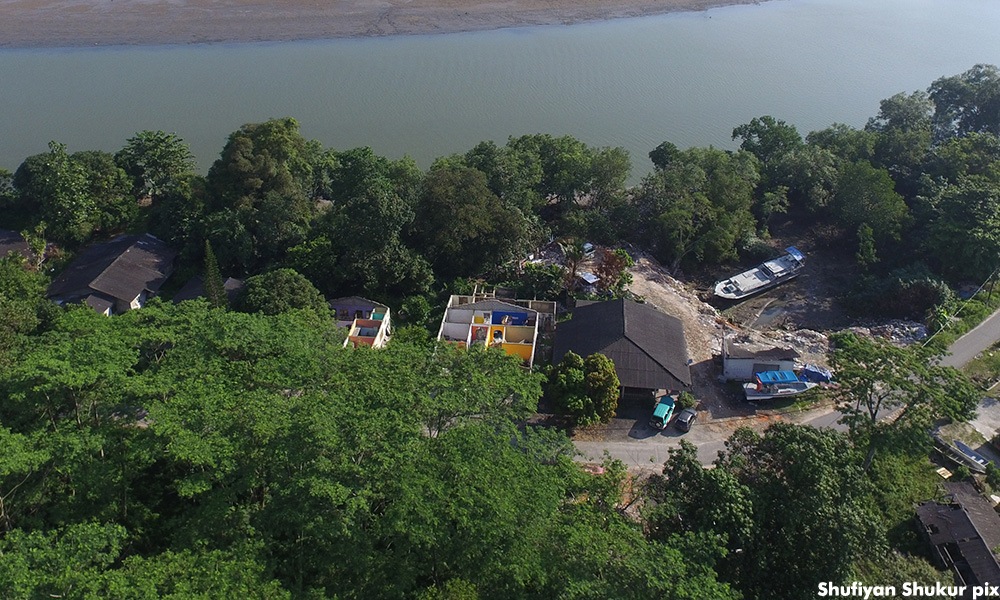 The Court of Appeal today dismissed a bid by the villagers in Kampung Bakar Batu in Perling, Johor Baru, to fight against their eviction and to demand a higher compensation from the company which owns the land they have occupied for decades.
A three-member bench led by Justice Alizatul Khair Osman delivered the unanimous decision that there is no triable issue to be considered by the court.
She ruled that the fact that the village had electricity and water supply and that the local council had erected a signboard for the village "are not evidence of implied consent for them (villagers) to be on the land.
"There is also no triable issue and hence, the appeal is dismissed," she said. The other two judges on the bench were Zabariah Yusoff and Harminder Singh Dhaliwal.
With the decision, some 80 families who have been staying in the village for generations, would have to vacate it.
The 65-acre land is flanked by two rivers - Sungai Skudai and Sungai Danga that flow into the Straits of Johor.
Lawyer Hassan Karim appeared on behalf of the villagers while Rachel Chacko represented the company which owns the land - Nodedua Sdn Bhd.
The families had been reportedly living in the village since the 1950s. However, they have no temporary occupation licence, leading them to be classified as squatters.
They have been offered RM15,000 compensation per family, but some have sought for up to RM150,000.
On March 10 this year, the High Court issued a Writ of Possession to Nodedua Sdn Bhd. The villagers received the notice to evict on April 6 and were given until May 9 to vacate the land, or risk being forcibly removed.
The decision went for appeal today.
Earlier in court, Hassan had submitted that there was implied consent by the state government for the residents to stay on the land, and he presented a letter from the state government to the company, asking for more time to be given.
"Furthermore, the local council had erected a signboard for the village, and electricity and water were also provided as amenities.
"Although some have moved out, those who remain are seeking better compensation," he said.
Rachel however, argued that the letter by the villagers to the Sultan of Johor and the state authorities was not proof of consent of assistance by the state government.- Mkini