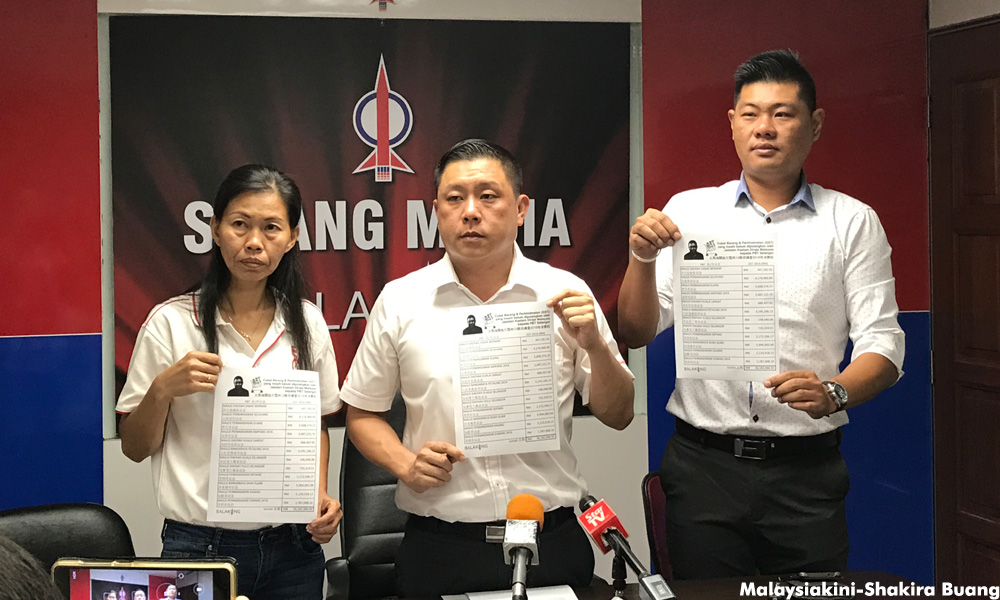 A DAP assemblyperson claimed today that the Customs Department owed more than RM36 million in goods and services tax (GST) reimbursements to 12 local councils in Selangor.
DAP's Balakong representative Ng Tien Chee told a press conference that the total sum owed dates between September last year and June this year.
"I would like to ask how about the GST that the Customs (Department) received, but still owes 12 local councils in Selangor.
"According to numbers in 2016 alone, the amount stood at RM36,182,986.95," Ng said, adding that according to procedures, the reimbursement should be paid 28 days after claims are made.
The money, according to Ng, comprises reimbursement of payments made for infrastructural works by the local councils, such as road upgrading and works pertaining to the Malaysian Road Records Information System (Marris).
Ng also slammed the GST imposed on local councils, which only provided services for the people.
"What the Customs Department said is that local councils should pay GST and then apply for reimbursement from it.
"I wonder why the Customs Department wants to add to the burden of the local councils and not make the job easier by providing GST exemption forms to the councils," Ng said.
Below is the breakdown of the reimbursements sought by the 12 local councils:
1) Shah Alam City Council - RM5,994,802.68
2) Klang Municipal Council - RM5,608,374.23
3) Kajang Municipal Council - RM5,133,918.13
4) Ampang Jaya Municipal Council - RM5,007,221.75
5) Selayang Municipal Council - RM4,174,960.00
6) Petaling Jaya City Council - RM3,245,106,13
7) Subang Jaya Municipal Council - RM2,787,986.95
8) Sepang Municipal Council - RM2,172,596.17
9) Kuala Langat District Council - RM688,457.65
10) Hulu Selangor District Council - RM725,319.51
11) Sabak Bernam District Council- RM447,181.56, and
12) Kuala Selangor District Council - RM198,040,98
Malaysiakini is trying to reach the Customs Department for its comment on the matter.- Mkini