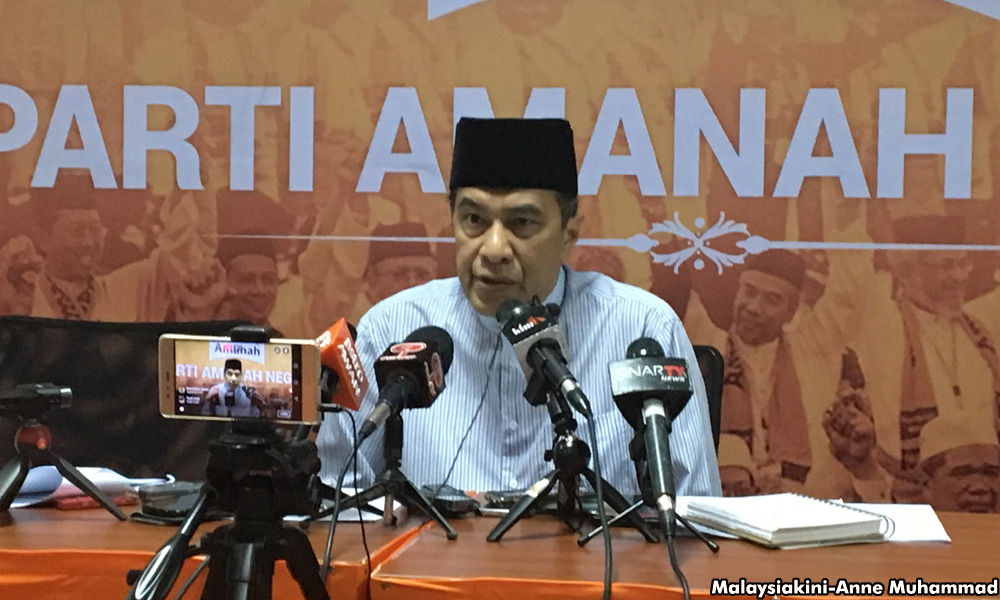 Parti Amanah Negara (Amanah) vice-president Husam Musa is amused that PAS is "going all out" to attack his possible candidacy as Kelantan menteri besar if Pakatan Harapan wins the state, pointing out that it was as if PAS was certain it was going to lose.
"I'm amused that PAS appears as if it is confident it will lose the (Kelantan) government.
"If it knows it isn't going to lose the state government, why bother about debating on other menteri besar candidates?" Husam told a press conference at the Amanah headquarters in Kuala Lumpur today.
PAS had branded Husam as DAP's nominated stooge to take control of Kelantan, after DAP parliamentary leader Lim Kit Siang endorsed the Amanah leader as candidate for menteri besar if Harapan wins the state.
Husam said he accepted the nomination, but it was still subjected to the approval of the coalition as a whole.
"If the parties in Pakatan Harapan do not accept, then it will not happen. If the parties in Harapan accept, then I too accept in the interest of Harapan's strategic struggle, particularly in Kelantan.
"If someone, who is more qualified comes along, I will make way for that person," Husam said.
- Mkini