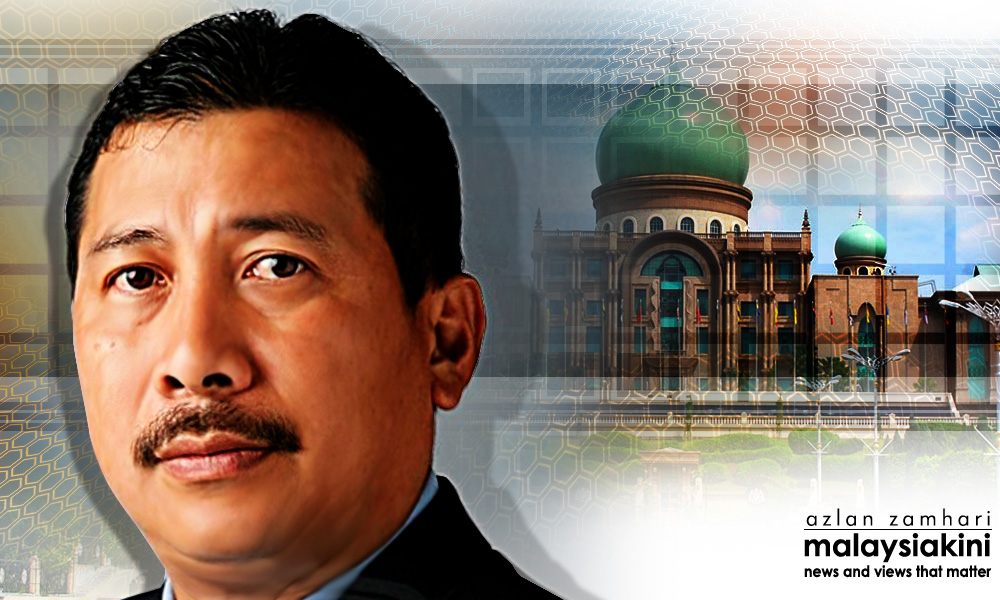 DAP supremo Lim Kit Siang wonders whether the prime minister's press secretary Tengku Sariffuddin Tengku Ahmad had trespassed into Deputy Prime Minister and Home Minister Ahmad Zahid Hamidi's territory when the former pointed out that the DAP might not be able to use its
logo
in the upcoming general election.
Responding to Zahid who had told DAP leaders to
cease speculating
that the party may be outlawed by the Registrar of Societies (ROS), Lim said Zahid was going after the wrong target.
This is because the speculation had started after Tengku Sariffuddin raised the possibility, Lim pointed out.
"If Tengku Sariffuddin had trespassed into Zahid's territory and jurisdiction as the ROS is under the Home Ministry and not the Prime Minister's Department, he should have been censured for his statement.
"But the power balance in (prime minister) Najib (Abdul Razak's) administration has gone askew that Zahid's removal as deputy prime minister is more likely than the censure of the press secretary, so long as Najib is the prime minister," added Lim.
This, he said, was confirmed within hours of Zahid's call as Tengku Sariffuddin issued another
statement
which "clearly showed that there are two power centres in the Najib administration on the issue of DAP's deregistration".
One power centre is the prime minister's circle which includes non-ministers and may even exclude Zahid, said Lim, while the other power centre includes the ROS and Home Ministry which should be the rightful authorities to deal with the subject.
"But everybody knows which power centre is more powerful, and although the home minister and the ROS can object to any unlawful interference with their proper jurisdictions, there are too many recent examples of the price of such moral, political and civil service rectitude and uprightness," said Lim, citing the removal of former deputy premier Muhyiddin Yassin and former minister Mohd Shafie Apdal, among others.
Lim added that Najib should not beat around the bush or hide behind his press secretary.
"If my political retirement is the condition for the end of the Umno-Barisan Nasional conspiracy to deregister DAP, say so, and I will give it consideration," he said.
In his statement last night, Tengku Sariffuddin said DAP members should blame Lim for the dire predicament the party now faces.
Meanwhile, Parti Amanah Negara (Amanah) election director Dr Hatta Ramli believes that Tengku Sariffuddin had insulted Zahid by trespassing into Zahid's territory in his remarks on the use of the party logo by the DAP.
"As the ROS portfolio is under the home minister, this shows that Najib's staff had insulted the deputy prime minister as the number two person in the government.
"This shows how chaotic Najib's administration is if the press secretary to the prime minister can openly insult the deputy prime minister."
Hatta added that Sariffuddin's remarks had given a strong signal that Najib's inner circle was serious in deregistering the DAP and prohibiting the party from using its logo.
DAP's status as a party is reportedly in limbo after its 2012 party election was disputed due to irregularities.
Tengku Sariffuddin, in pushing aside DAP lawmaker Liew Chin Tong's analysis of Najib's position, told Liew and his party colleagues to focus on the DAP's internal matters such as the use of its logo, among others. -Mkini