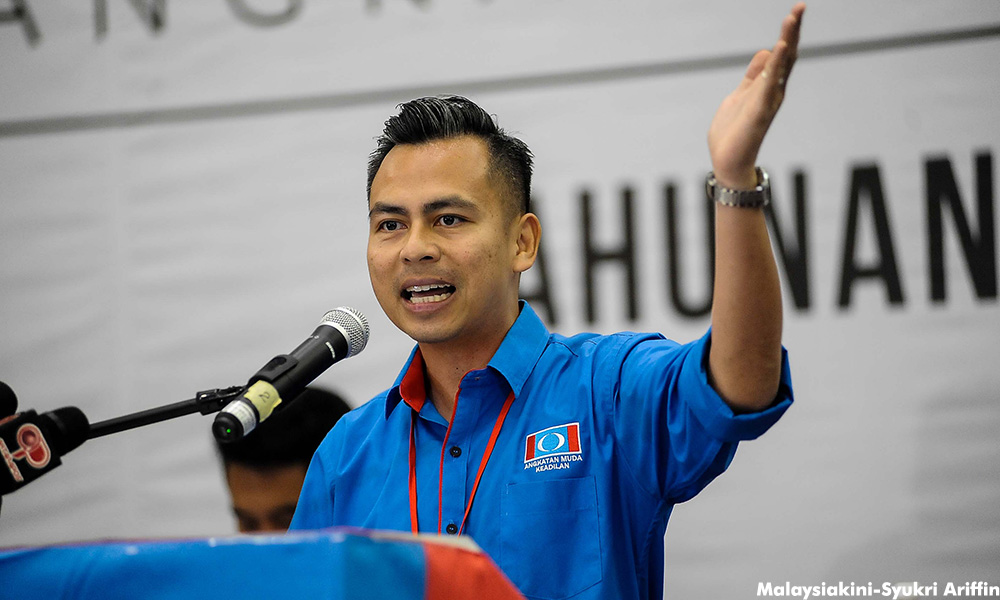 PKR communications chief Fahmi Fadzli said today marked the second anniversary of Prime Minister Najib Abdul Razak's expected defamation suit against the Wall Street Journal (WSJ), which never materialised.
He noted that on July 5, 2015, it was reported that Najib would on the coming Tuesday, which fell on July 7 that year, take legal action against WSJ over its claims that the prime minister received multi-billion ringgit in his personal bank accounts.
"Around 104 'next Tuesdays' have passed and there has been no suit by the prime minister against WSJ.
"How many more 'next Tuesdays' do Malaysians have to wait before Najib files a suit against WSJ?" he said in a statement today.
Najib, through his lawyer through his law firm Hafarizam Wan & Aisha Mubarak on July 8, had
sent a letter
asking whether WSJ stood by its report about the deposits.
The move was unusual as defamation suits normally commenced with a letter of demand but the firm explained that there were national and international imputations to consider.
There had not been any major progress since then.
Fahmi said Najib's failure to initiate a defamation suit against WSJ only strengthens the perception that the allegations against him were true.
Najib claimed the US$681 million deposits into his personal bank accounts, colloquially referred to as RM2.6 billion, based on the exchange rate when it was first exposed in July 2015, was a donation from a member of the Saudi Arabia royal family.
He denied wrongdoing or taking public funds for personal gain while attorney-general Mohamed Apandi Ali has cleared the prime minister of wrongdoing.
Apandi also said Najib had returned US$620 million of the money to the donor.
The US Department of Justice (DOJ) believes the money originated from 1MDB.
After three civil forfeiture suits by the DOJ, it had also revealed additional details, claiming that the money was returned to an entity controlled by Eric Tan Kim Loong, believed to be an alias for Penang billionaire Low Taek Jho, better known as Jho Low.
The DOJ claimed that the "returned" money was subsequently used to purchase, amongst others, a US$27.3 million pink diamond necklace for the "wife of Malaysian Official 1".
Minister in the Prime Minister's Department Abdul Rahman Dahlan in an interview with the BBC had confirmed that the "Malaysian Official 1" referred to by the DOJ was Najib.
Rosmah, through her lawyer on June 17, had
threatened
legal action against those slandering her on the internet.
Fahmi said netizens are also awaiting Rosmah's suit against the alleged slanderers.- Mkini