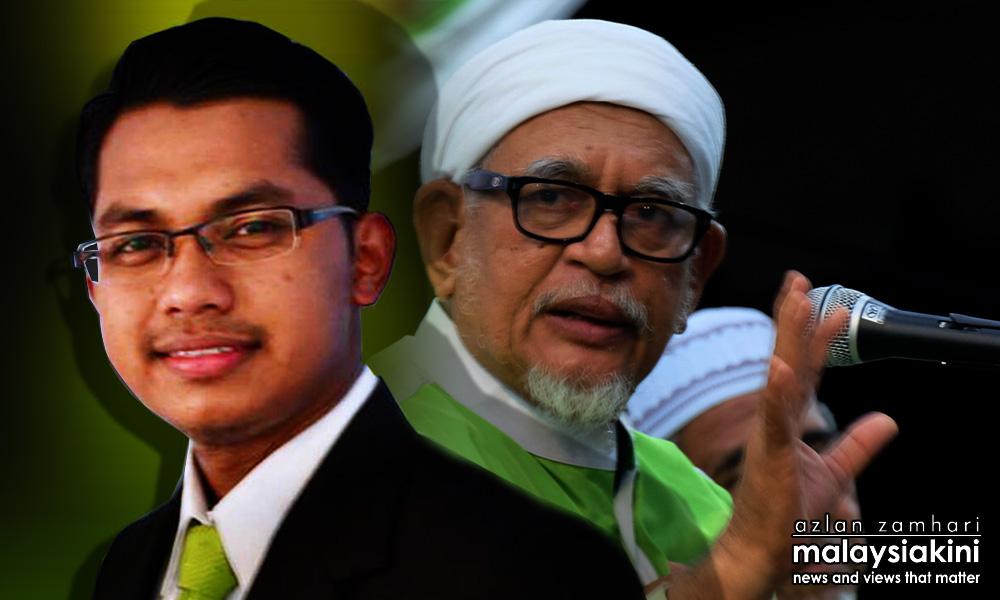 PAS president Abdul Hadi Awang has been consistently demanding for the disclosure of domestic investigation results on local controversies, 1MDB in particular, claimed his aide Abdul Malik Razak.
In a statement today, Abdul Malik listed 16 instances since 2014 where Abdul Hadi had gone on record to express concerns over the 1MDB affair.
These included public statements, speeches, parliamentary written questions and speeches, among others. Abdul Malik said the examples he raised had touched on the 1MDB affair directly or indirectly.
"In conclusion, it is clear that the position of the party president, since the beginning, was very consistent in resolving the 1MDB issue, through the disclosure of domestic investigation results.
"This would not require foreign interference, (but will require) reforms on the legal system, separation of powers and independence of the National Audit Department, Attorney-General's Chambers, the Malaysian Anti-Corruption Commission (MACC) and police, by the cabinet," said Abdul Malik.
He listed the examples on his
Facebook page
to answer media reports doubting Abdul Hadi's position regarding the US Department of Justice's (DOJ) civil forfeiture suits against 1MDB-linked assets.
The DOJ is attempting to
seize
the assets it claims is derived from alleged money laundering on US soil.
According to Abdul Malik, recent media reports and statements by PAS' rivals had interpreted this as Abdul Hadi's support for wrongdoing in 1MDB.
"However, it is public knowledge that for the past few decades, PAS has always been fighting against evil ... regardless if it is perpetuated by Umno, BN or those with similar stripes.
"In fact, history shows that Umno and PAS had always been rivals during elections, except when PAS was part of BN (in the past)...
"In fact, the party president has never been an Umno member, unlike some other (present) opposition leaders," said Abdul Malik.
He added that at present, the auditor-general's report on 1MDB remains a classified document and the failure to establish a royal commission of inquiry to probe the firm has cast doubts on government transparency.
He said this was why Abdul Hadi had called for legislative reforms and transparency in the past, without having to rely on foreign powers, and these ideas had been expanded by PAS deputy president Tuan Ibrahim Tuan Man and others.
"To our rivals, please learn to spell and read before trying to find words purportedly said by our president which implied that he supported wrongdoing involving 1MDB," said Abdul Malik. -Mkini