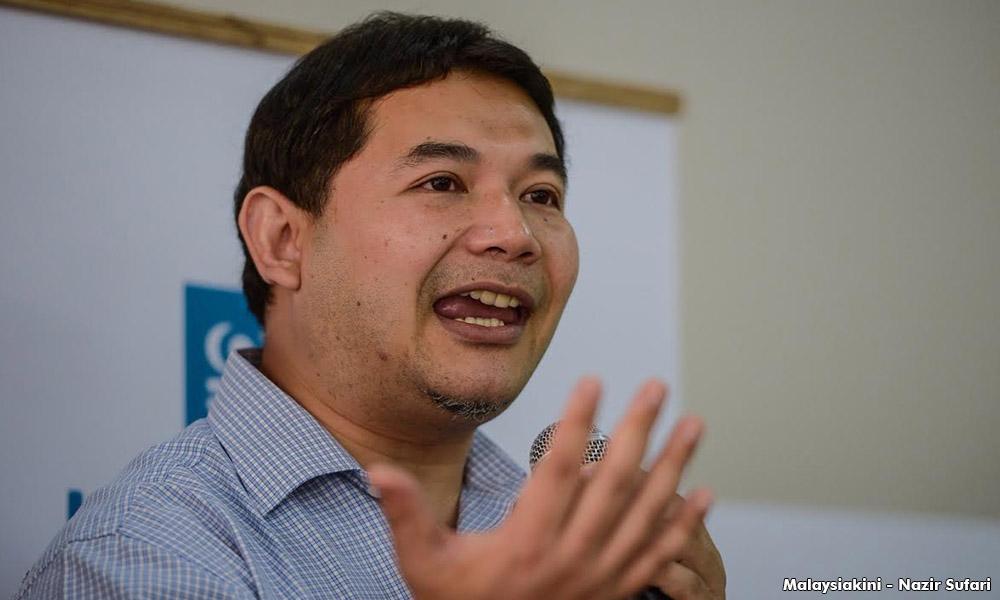 Challenged by Johor Umno representatives, PKR vice-president Rafizi Ramli today listed out Pakatan Harapan's contributions to Johor - albeit with a twist.
Instead of specifying the opposition coalition's efforts in the state, Rafizi instead listed out the three things plaguing Johoreans which he said BN can be blamed for.
"I cannot dismiss the contributions of the early Umno leaders (who were mostly from Johor).
"But I cannot brush aside the destruction caused by the contemporary Umno leaders under Prime Minister Najib Abdul Razak's administration just because the Umno of yore had contributed to the people," he said.
As such, he said, Pakatan Harapan's contribution to Johor is having no part in the following:
Introducing the goods and services tax (GST), which he said has led to a rise in cost of living for Johoreans;
Allowing stagnation of salaries, forcing tens and thousands of Johoreans to head to Singapore to work every day; and
A policy which allowed the influx of foreign workers, causing an adverse impact on the labour market for locals.
"In fact, the GST hero who has been an object of ridicule throughout the nation is Johor Umno leader, Ahmad Maslan," he said.
Umno's Sekijang assemblyperson Anuar Manap and Segamat Umno chief Zahari Sarip yesterday challenged Rafizi to list out Harapan's contribution to the state after the PKR veep said the coalition can win 50 parliamentary seats, including 10 in Johor.
The 10 seats are Johor Baru, Pasir Gudang, Tebrau, Sembrong, Tanjung Piai, Sekijang, Labis, Segamat, Pulai and Sri Gading.- Mkini