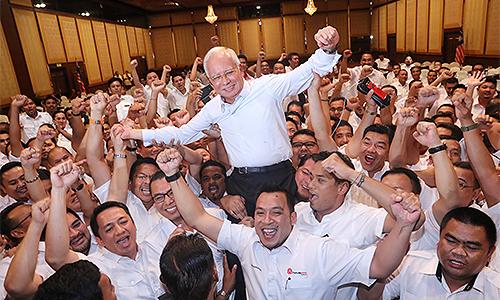 YOURSAY
| 'That's why there has been no closure on 1MDB.'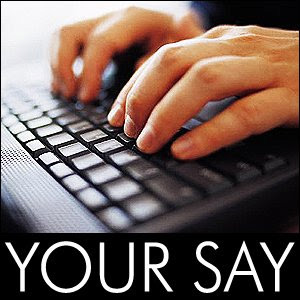 Vijay47:
Youth and Sports Minister Khairy Jamaluddin has argued that former cabinet members who held office during the Bank Negara Malaysia (BNM) forex scandal in the 1980s cannot be blamed for the fiasco.
He cited a task force led by former chief secretary to the government Mohd Sidek Hassan, which had concluded that the cabinet had been misled and actual losses concealed.
What a pathetic attempt, Khairy. We can understand that in your fervour to bail out PM Najib Razak from his many woes, you are compelled to resort to desperate measures to heap blame on former PM Dr Mahathir Mohamad - not that Mahathir is undeserving of condemnation.
But when you bend so low to scrape the bottom in holding that previous ministers are not to be held responsible for the forex losses, you lose even that little dignity you claim to have.
You justify your stand by stating that the Sidek task force had concluded that the cabinet had been misled. How convenient.
When a 30-year-old issue is resurrected to distract from current embarrassments, doesn't that by itself prove that the task force, with its pliant members, was set up purely for political purposes?
Such displays of justification may work in the kampungs, but if this was the level of maturity and intelligence you showed at Oxford University, it is surprising that you actually managed to graduate. I would have flashed you a red card.
Vgeorgemy:
Khairy, the leadership capabilities of Sidek in this task force have been questioned by the rakyat. Sidek was infamous for his work as chief secretary to the federal government.
Your argument that cabinet members during that particular period cannot be blamed for the forex scandal is similar to taking an anticipatory bail to escape from certain charges in future.
Legit:
A week ago, someone in this
Malaysiakini
forum claimed that Khairy is prime minister material. Just look at him now.
All decisions taken by the regime are the collective responsibility of all the ministers, whether they are consulted or not. If Khairy does not understand this, he should not be in the cabinet.
He cannot claim that whatever decisions taken by Najib is not the responsibility of the rest of the ministers. If that were true, then why be a minister?
Fair Play:
Khairy sacrificed his character and dignity to defend Malaysian Official 1 (MO1), who is now known to international financial regulators.
To Khairy, the buck never stops at his desk, only at others'. Now we understand why no one is responsible for the mess of 1MDB.
There is no closure on 1MDB because there is no ownership the problem - the buck stops with no one.
Oxymoronictendencies:
On Aug 2, 2016, it was
reported
by
Malaysiakini
that "Umno Youth chief Khairy Jamaluddin Abu Bakar has urged party members to be brave and to stand with their party president Najib Abdul Razak, even if they are ridiculed for doing so."
Khairy, ignorance is no defence under the law. You should be careful because your words may yet come back to bite you.
Blind allegiance to Najib is certainly not going to save you. However, encouraging others to blindly support an alleged thief might well be construed as obstructing the law, and aiding and abetting a felony. Tread with care, Khairy.
Anonymous 2436471476414726:
Najib has blamed one of his predecessors for various "horrendous" decisions made in the past concerning national flag carrier Malaysia Airlines (MAS).
You, Najib, were also a member of the cabinet at that time. Thus, if anyone is to be blamed, it also includes you. Have you forgotten that there is such thing as collective responsibility?
Clever Voter:
There are endless cases of financial mismanagement in many government-linked companies and state agencies.
Why pick on MAS? Why not choose the National Feedlot Corporation (NFC), Felda Global Ventures Holdings Berhad (FGV) or even the Port Klang Free Zone (PKFZ).
This is so childish. Expect more dirty laundry. But ultimately Najib is merely putting Umno up to dry.
Hang Babeuf:
Do people still remember those grandiose MAS TV advertisements from the Tajudin Ramli era - with idiotic WAU-shaped space stations and space-ships in MAS livery?
It was delusion of the worst kind. An expensive and thoroughly destructive delusion. One germinated in Mahathir's mind. One that was born of Tun Che Det's simplistic ideas about generating private/corporate Malay power under government protection and prime ministerial sponsorship.
It was a crazy moment - and the time for paying the price goes on and will never end. On this one Pak Jibby is not wrong.
Odin Tajue:
Najib, you came into office on April 3, 2009. That was eight years ago. The "mana-ada-sistem" problem was already there.
And now you say you will get everything all A-OK and have the airline becomes one of the leading ones in the world. When? Next Tuesday? And that is, one fine Tuesday in 2050?
Wake Up:
The rakyat should realise now how we are being taken for granted with these blame games.
When ministers are in the current cabinet, they will say the leader's decisions are correct. But once they leave, they will put all the blame on those previous leaders. These kinds of games will go on.
We should learn that it is not the party we should support, but people who uphold principles, values and integrity. Of course, the number of such people will be small, but we can still find them.
We should not be made use of, and then fooled. If this continues, we will remain fools forever.- Mkini