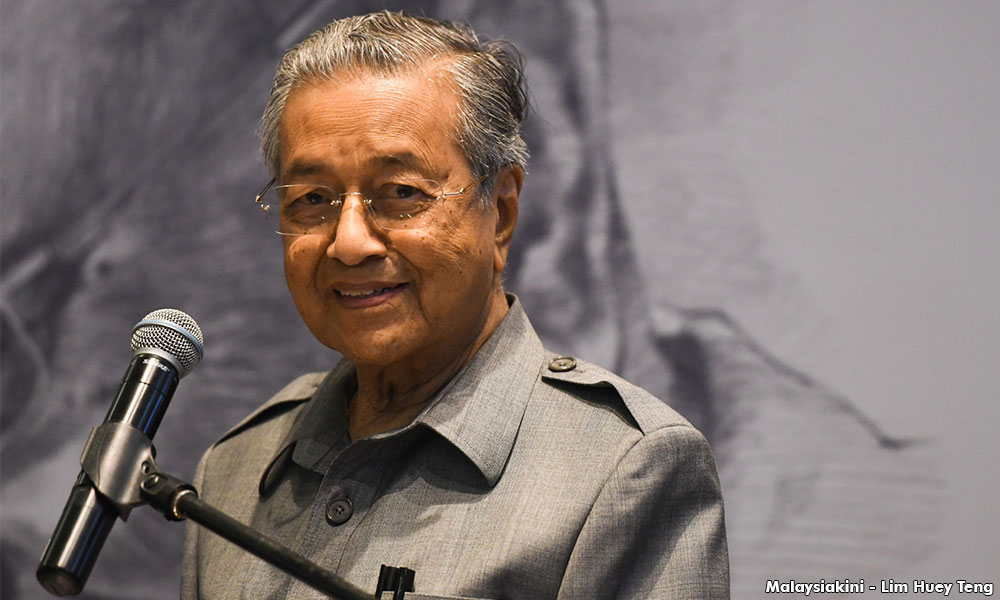 Parti Pribumi Bersatu Malaysia (Bersatu) may have been perceived to be trying to dominate its partners during negotiations in Pakatan Harapan, but its chairperson Dr Mahathir Mohamad explained that this is all - really - just the art of haggling.
Mahathir gave this analogy when asked on claims that Bersatu was monopolising top posts in Harapan.
"There is no monopoly. We discuss things. (It is) like selling things. First, we ask for a high price, then, when you are given, you decide lah," he told reporters in Kuala Lumpur today.
Asked on the posts eyed by Bersatu in the coalition, Mahathir declined to reveal them.
"This is an internal matter. We will discuss, then we'll decide," he said.
Bersatu president Muhyiddin Yassin also denied that Bersatu was monopolising top posts in Harapan, and pointed out that all parties in the coalition have the same standing.
"One or two people named doesn't mean it's a monolpoly. No one party can monopolise as we practise fairness," Muhyiddin told reporters.
Last month, DAP secretary-general Lim Guan Eng rejected the possibility of Bersatu leaders assuming posts of chairperson and president of Harapan, stating that this would mean its
monopoly of the coalition
.
Bersatu strategist Rais Hussin Mohamed Ariff later explained that the party's counter-proposal only saw Mahathir proposed as chairperson and that there was
no element of monopolising
the top Harapan leadership.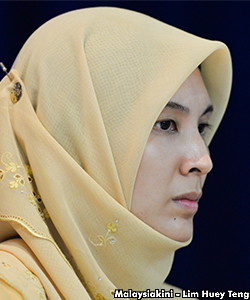 Asked about the details in relation to his meeting with PKR vice-president Nurul Izzah Anwar (
photo
) in London earlier this week, Mahathir said they did not discuss about who should be Harapan's interim prime minister candidate.
"We did not (discuss) about posts, just the structure (of Harapan).
"There has yet to be (a consensus). We will have a meeting and we will decide before informing the press."
On PKR deputy president Azmin Ali stand to be intent on working with PAS by declaring that Pakatan Rakyat still exists in the Selangor state government structure, but with PKR secretary-general Saifuddin Nasution insisting otherwise, Mahathir said this was an "internal matter".
"We can discuss this internally," he said.
Azmin, who is also Selangor menteri besar, claimed the defunct Pakatan Rakyat
still exists i
n the Selangor state government as voters gave their mandate to Pakatan Rakyat in the last general election.
However, Saifuddin maintained that Pakatan Rakyat no longer exists in Selangor and that the state is
no longer ruled
by the defunct coalition.- Mkini